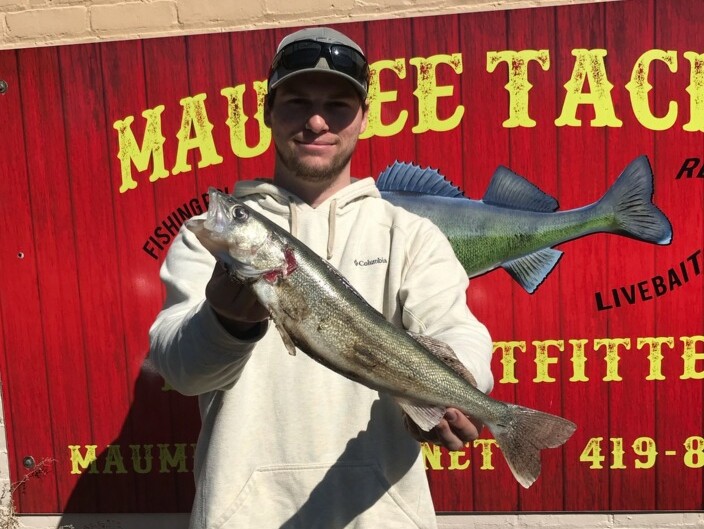 Barometric Pressure
30.45 inHg. falling
As you can see we are pulling a few out of the Maumee -and today is going to be a nice day to spend outside, may as well spend it by the river. 
Sunrise/First Cast-Â  7:58 am
Sunset / Last Cast- 7:33 pm
Weight:Â  Â 5/8 oz-3/4 oz
Crossing to bluegrass is not permitted- water still running just a bit high to cross over safely.
Colors – White head / neon pink tail, green head / berkley firetiger tail,  oragge head / orange tail .
*Click on images to enlarge.*
Crossing to bluegrass is not permitted this morning as its just a shade too high to safely cross and its moving pretty fast as it drops. – as the day progresses and the water drops we may be able to cross. 
We saw ones and twos caught at several different locations.–Ford st, Ft.  Meigs, Orleans park and also jerome rd rapids. Being as it is so early and we haven't had that big concentration come in yet there is no real hot spot . So pick your favorite area and give it a try. 
Have fun, be safe and good luck fishing.
Suggested Baits
Warning
: Invalid argument supplied for foreach() in
/srv/users/mbtuser/apps/maumeetackle/public/wp-content/themes/maumeetackle/report-single.php
on line
41