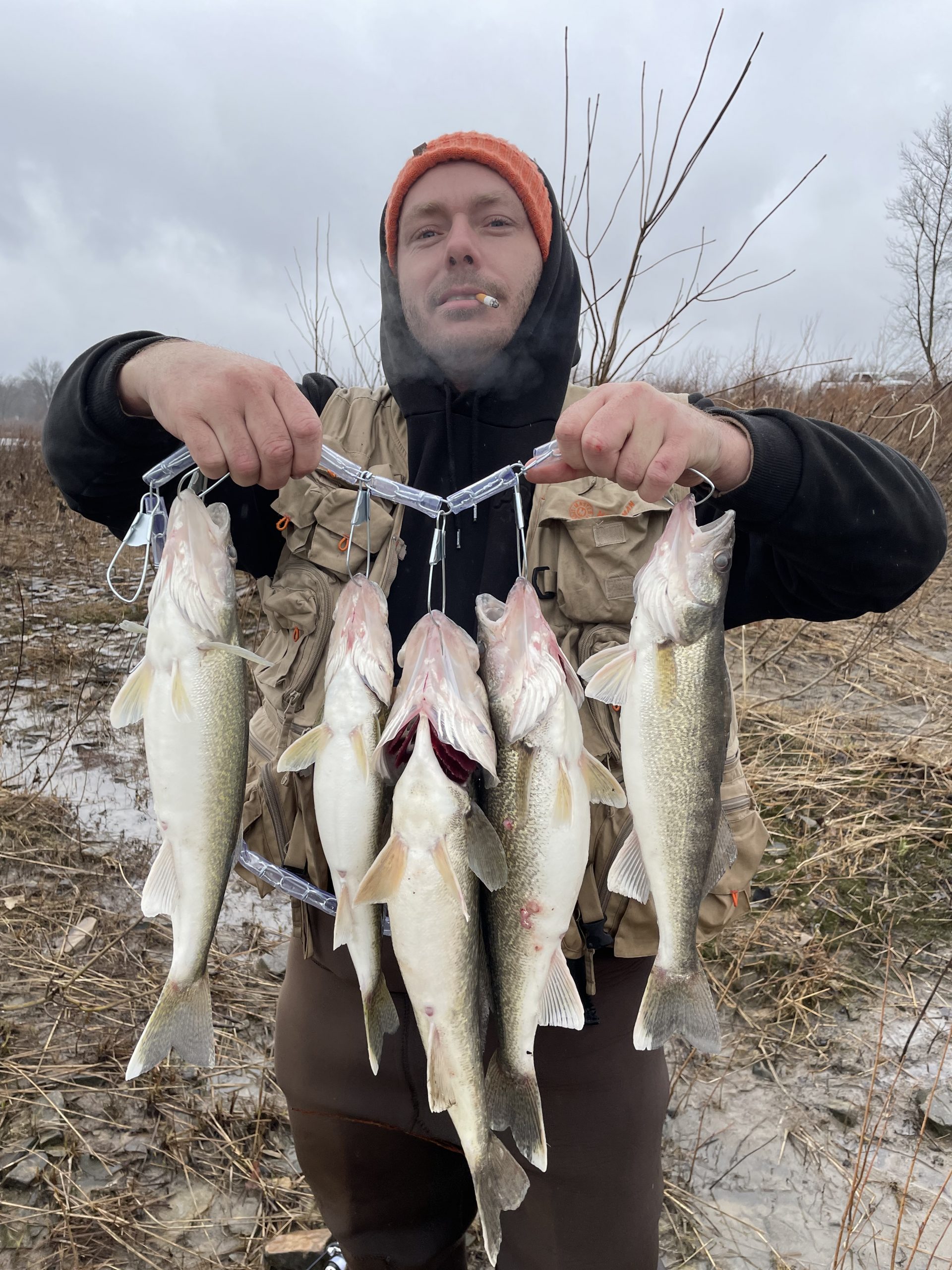 Water Level
584 on the slow rise
Water Temperature
41 degrees
Barometric Pressure
30.10
OPEN  6AM-8PM  MON-SAT
6AM-6PM SUNDAYS

SUNRISE/ FIRST CAST-6:59AM
SUNSET/ LAST CAST-6:32 PM
WEIGHT:  3/4 oz- 1 oz
BLUEGRASS ISLAND: Water is on the rise -no go today. The rain from Sunday night  and melting groundwater is contributing to the  slow rise.  Heavier weights today.
It's early  in the run , But wow we are off to a very good start. Bluegrass island and Jerome rd rapids were the place to be yesterday.  There is a very good concentration of fish in the river right now.  Fishing pressure was low, the rain and being a Monday kept most anglers away . The few that made it out had pretty good luck we saw just about everybody leave with one or two fish.
High water areas such as white street , orleans park and along the towpath will be good to test out today.
Black head/chartreuse tails,  red head/shimmer shad tails  were two very productive combos yesterday.
Temperature has dropped significantly in the last 24 hours so sometimes that slows down the bite, a good tactic when this happens is to shorten the leader and keep that floating jighead just a little closer to the bottom. Bouncing a leadhead off the bottom old school style is also a good approach in these conditions.
*click to enlarge*
Have fun, be safe and good luck fishing
Suggested Baits