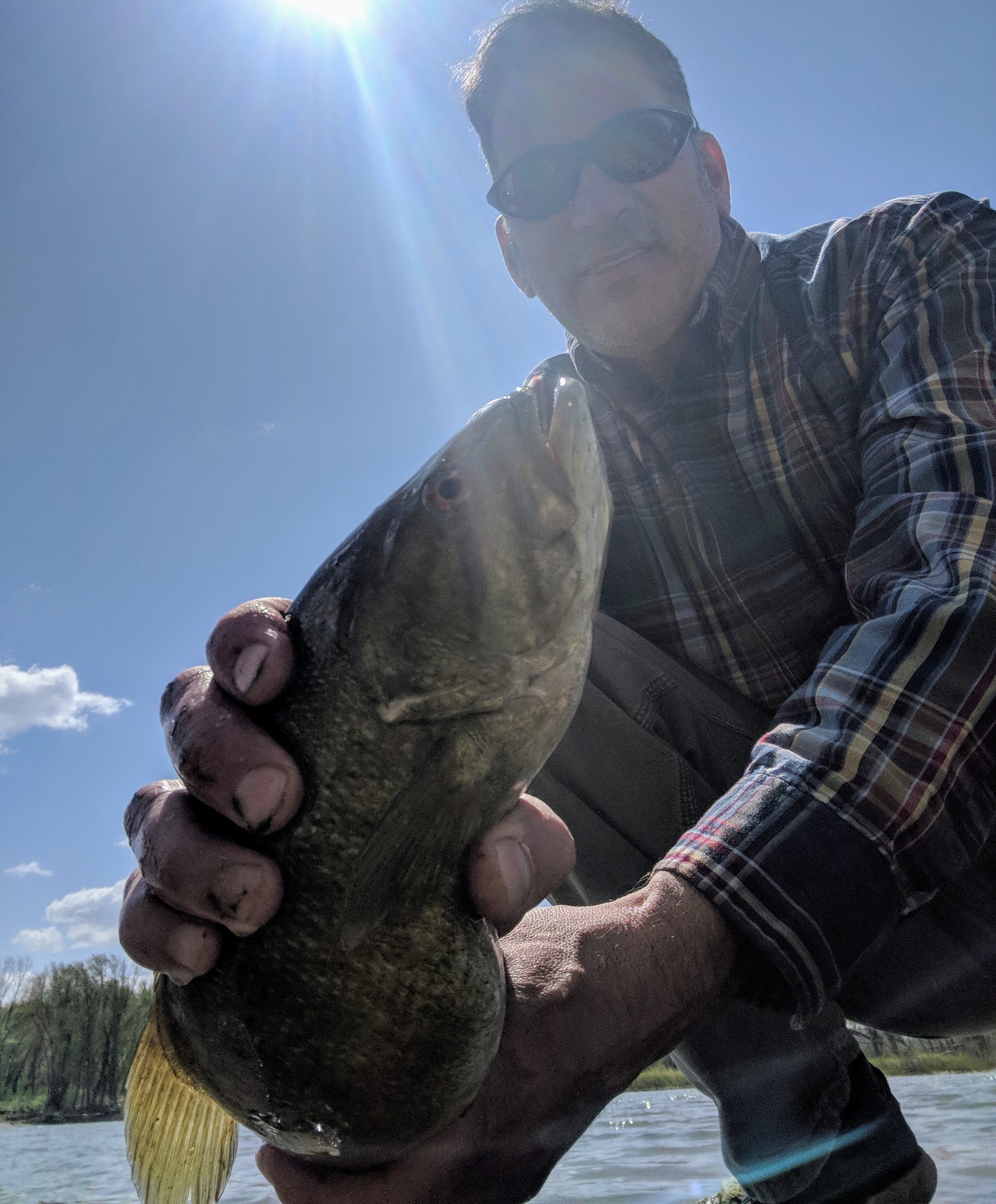 Barometric Pressure
29.83 and falling
River Kayak report-
Well today kicks off the start of our kayak season. The weather didnt cooperate so we wont be sending any trips out today , but thats ok cause we are ready for that next warm day.
FOLLOW THE RED KAYAKS!  As you can see last year we brought in kayak sales and rentals.  All of our rental kayaks are the "Jackson Riviera" models. All are bright red and have our logo sticker on the back, very maneuverable and cut though the water nicely. Look for our red kayaks out on the river and by our store front to find us.  You can also follow us on Facebook, Instagram and Twitter.
Click on the "Kayak Rental -Rates and Trips " link shown below for details.
Fishing report-
The moring bite has been slow , the cold nights have the fish slowed down until the sun peaks out . The afternoon and evening bite has been very good.  White bass,  white perch and catfish are all being caught on large numbers.
Even the smallmouth bass are starting to bite. 
We are all stacked back up on nightcrawlers, redworms/leaf worms, green worms ,minnows and wax worms.
Have fun be safe and good luck fishing 
Suggested Baits