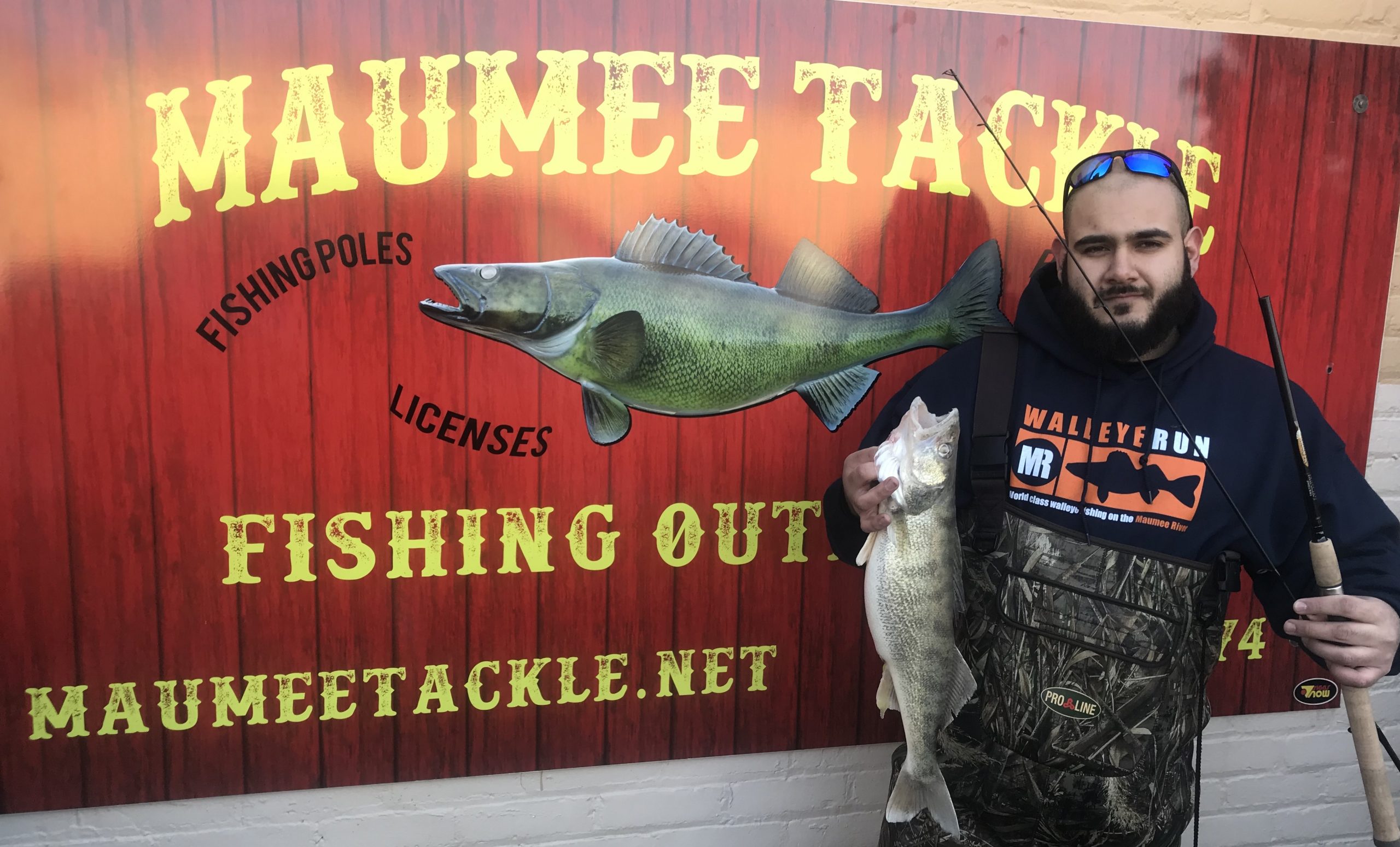 Water Temperature
43.5 degrees
Barometric Pressure
30.12
Sunrise-7:05am 
Sunset-8:07 pm
Wading to Bluegrass is not permitted
Congratulations to Logan Amend last weeks Big Jack contest winnner- 6.88 lbs
AGAIN A REMINDER- THAT THE TOURNAMENTÂ Â HAS BEE MOVED TO APRIL 21ST IN HOPES OF WARMER TEMPS.
Time to fish.
Despite the cold nights(low 20s) this past weekend was very good walleye fishing. We saw limits form 9 am thru close Friday Saturday and Sunday. Longer leaders and smaller baits seemed to be the key , I expect the same to hold true for the next few days.
At this water level all areas are accessible except Bluegrass Island- so anglers should be able to spread out and target Buttonwood and Jerome rd rapids with more sucess.
Weights – 1/2 to 5/8 oz
Colors- Green head/ Clear sparkle tail, Orange head/ blue sparkle tail, Plain white head/ pink sparkle tail, Pink head/ white tail
*Click on image to enlarge*
Have fun , be safe and good luck fishing
Suggested Baits