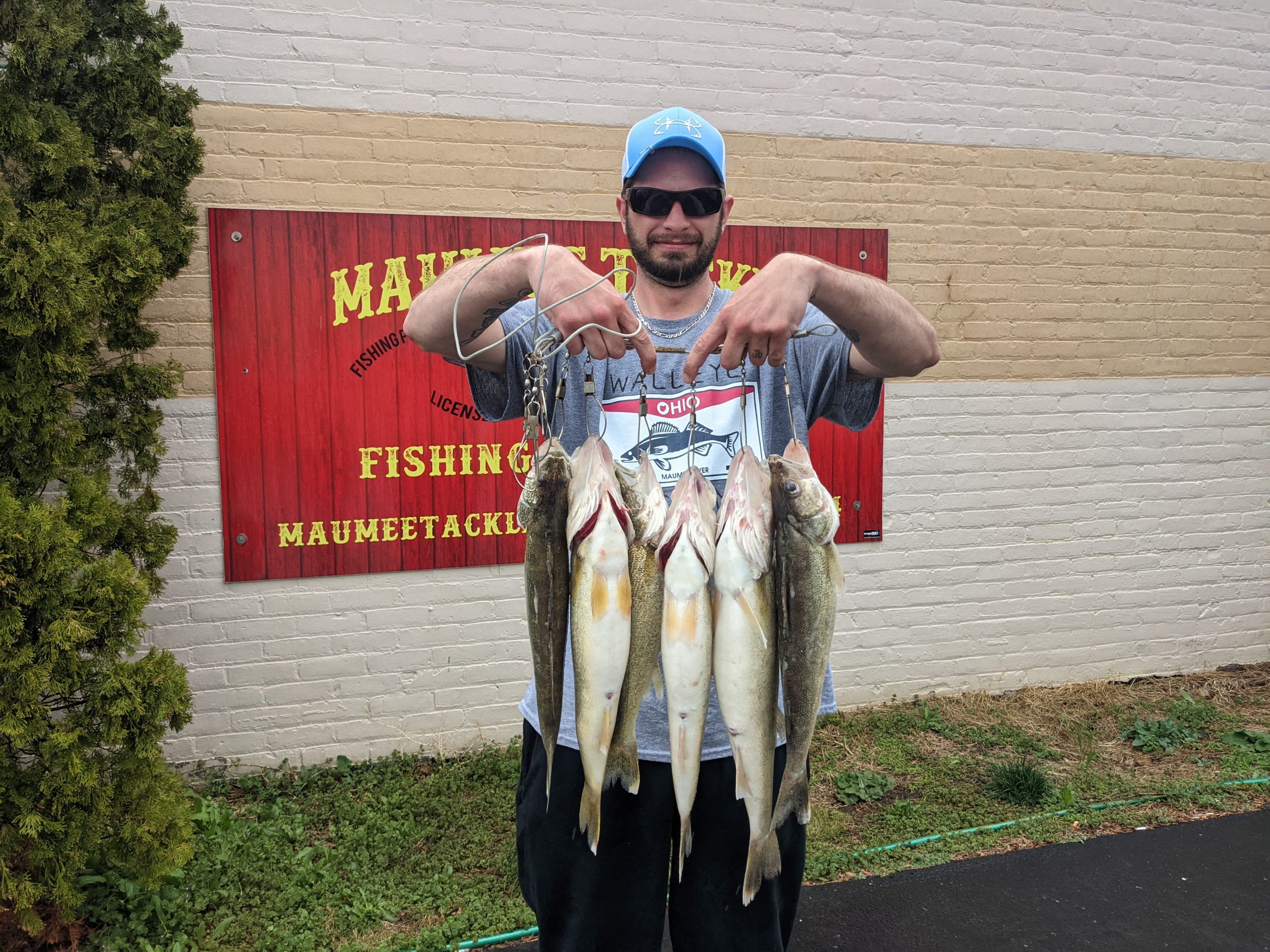 Barometric Pressure
29.51
Sunrise/First cast- 7:02 am
Sunset/Last Cast-8:09 pm
Wading to Bluegrass Island is permitted. 
Weight:Â  Â 1/2 – 5/8 oz
All access areas including Bluegrass are accessible today.
Fishing has been slow all week. The evening bites have been the best-usually after 5pm. The weather system that came trough yesterday  sparked a little evening action and we saw some late limits.  It poured cats and dogs, rained sideways and in buckets…for about 3 minutes, then it was done. Looks like it was about the same in along the whole stretch of the maumee out to ft wayne indiana, we still need rain. Im hoping that today being kinda cloudy and that little rain yesterday will get things moving . Starting to see a few females coming in. 
Davis and Ft meigs have been good spots the last few days.
Have fun be safe and good luck fishing
Suggested Baits