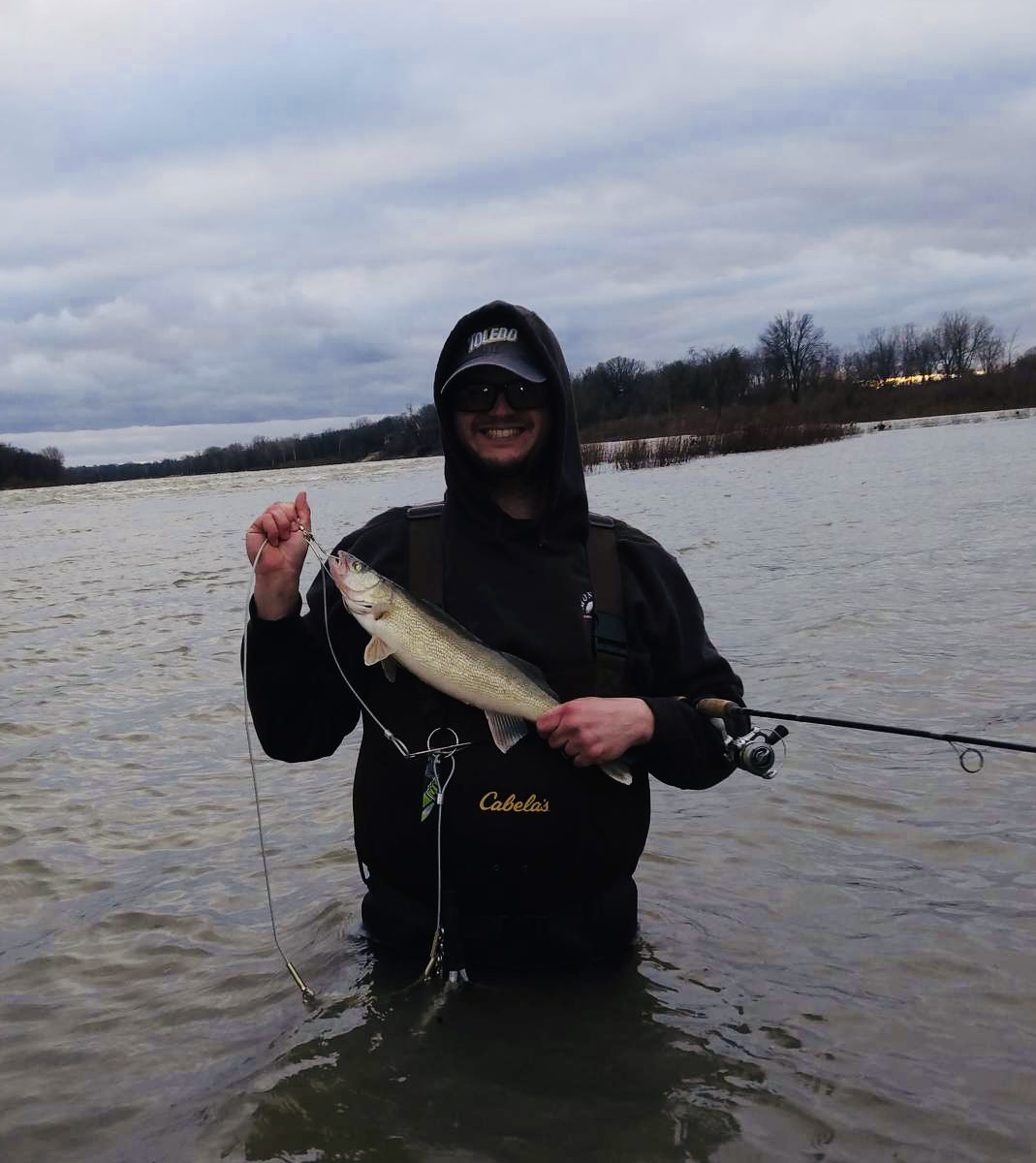 Water Temperature
40 and cooling
Barometric Pressure
29.96
First walleye ever! Congratulations!

OPEN  6AM-8PM  MON-SAT
6AM-6PM SUNDAYS

SUNRISE/FIRST CAST – 6:57AM
SUNSET/LAST CAST – 6:33 PM
WEIGHT:  3/4 oz- 1 oz Heavier weights today 
BLUEGRASS ISLAND: Unsafe to cross today.
Orleans park and White street access are good high water fishing areas. 
click to enlarge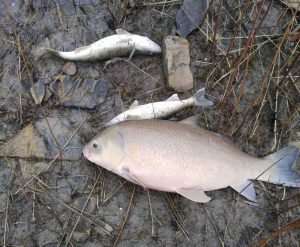 Just for perspective those are 17-18inch walleye next to this big old Buffalo carp. Yup they get even bigger! At the end of winter/early spring the buffalo carp (and the walleye ) are very light colored.. almost all white. As the water warms and they stage and spawn in the river a while  , they begin to darken and take on the greenish gold color that we are all familiar with when we think of carp.  Despite our Midwest snobbery,  carp is a popular table fare worldwide. Shipped nationally and world wide by the ton direct from Lake Erie. You've probably eaten it yourself and don't even know it, ever had "whitefish" or "silver fin"? Filet it up correctly,removing  all the red meat . Slap a $20 price tag per plate,  season appropriately , add a tasty rice pilaf and you just had a delicious carp dinner.
Never happened you say…yea right.
More on that later-on to the walleye.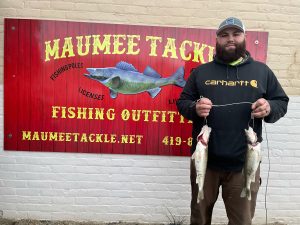 The darn cold snap knocked  them in the head. Lockjaw .
Most of yesterday virtually no fish were caught, even though we know from Monday that they have moved in and more on the way.
Thats  OK ,happens a couple times a year, we just wait a day or two till they adjust to the temperature drop and then they start biting again … Even if it is slow today we should see some better action Friday and all through the weekend.
Drop a piece of nightcrawler on the end of that jig, the results might surprise you.
Have fun ,be safe and good luck fishing
Suggested Baits
Pelican - Catch 100 - 2021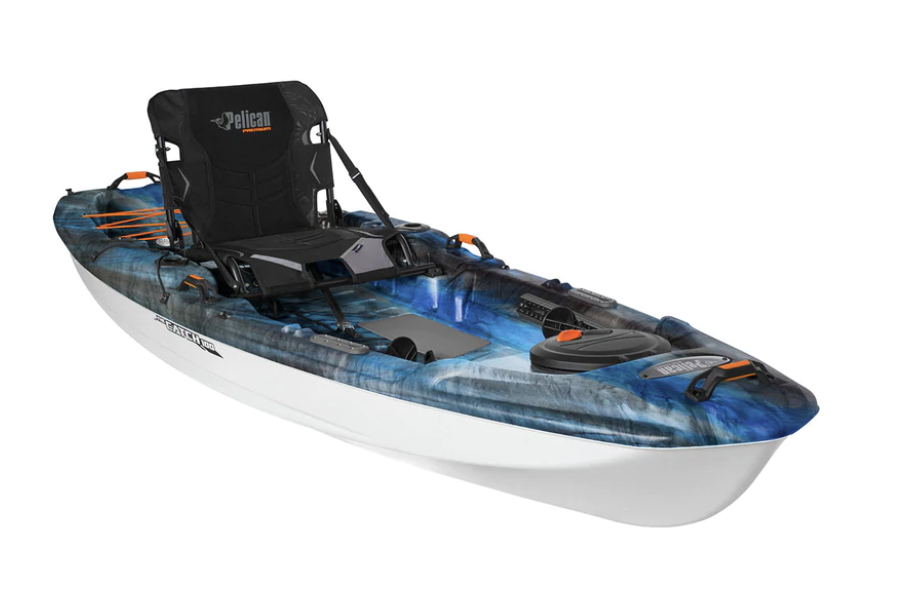 Buy Now
Pelican - Catch PWR100 - 2021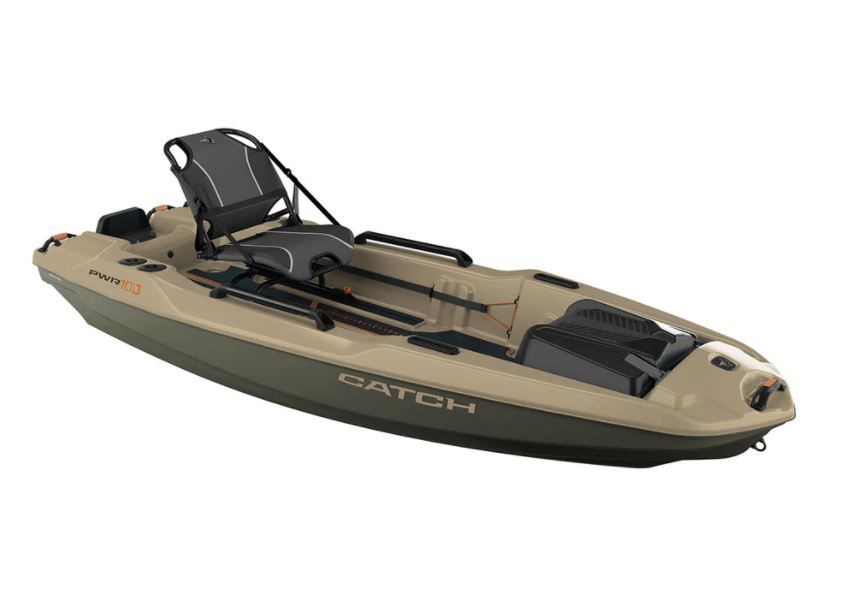 Buy Now
Wilderness Systems - Recon 120 - 2021

Buy Now