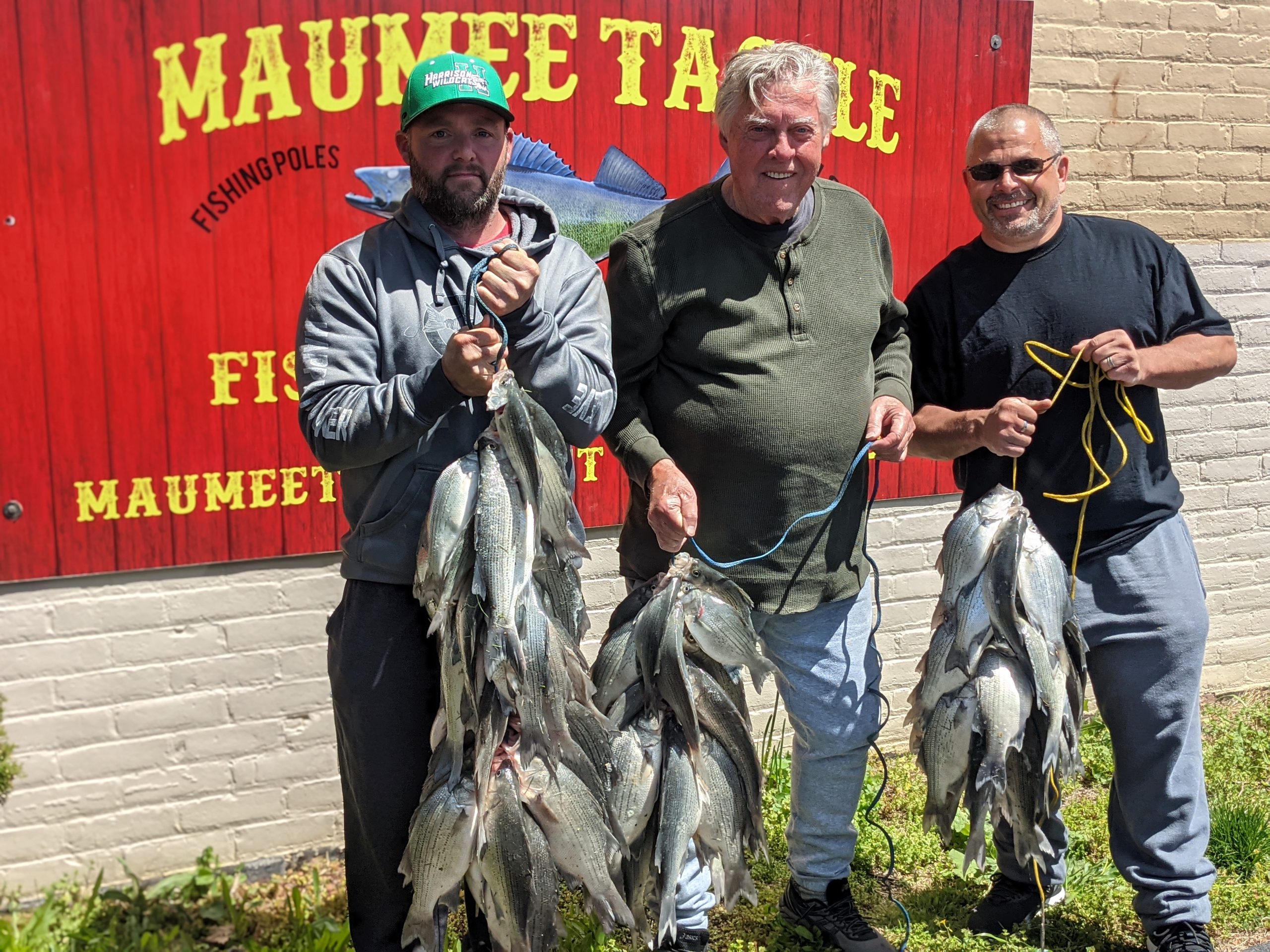 Barometric Pressure
29.99
We want to honor all of the moms out there who have encouraged us to spend time outdoors while learning more about ourselves and the great big world around us.- Thanks Mom and Happy Mothers Day
*click on images to enlarge*
 
The white bass bite was good yesterday- early morning and later after noon were best. The water is still muddied up from the off and on rain we have going on, but the fish are in there heavy.  White street, Orleans park, along the towpath , sidecut park, swan creek , buttonwood campground, and jsut about everywhere in the Maumee area is a good fihingspot today.  Yes its raining today, yes the fish will bite in the rain, and yes between Mothers day and the rain you will have the river to yourself today.
Green twister tails , white twister on a lead head have been working great.
Lots of big ones this year. Most are over 1.5- 2 lbs. 
Bombers, P-10s, Husky jerks all stocked back up .
Still a bunch of walleye in the river just need to head to Jerome road and target them. 
One of the great things about the Maumee river is that the fishing brings fishermen from all over  country. Look at this California boy gettin into some white bass- Nice Job! 
FEATURED FIREARM: 2 IN STOCK NOW
ROSSI MODEL 92 CARBINE 44 MAGNUM | 44 SPECIAL-
REG $749.99
SALE $699.99
Have  fun, be safe and good luck fishing. 
Suggested Baits