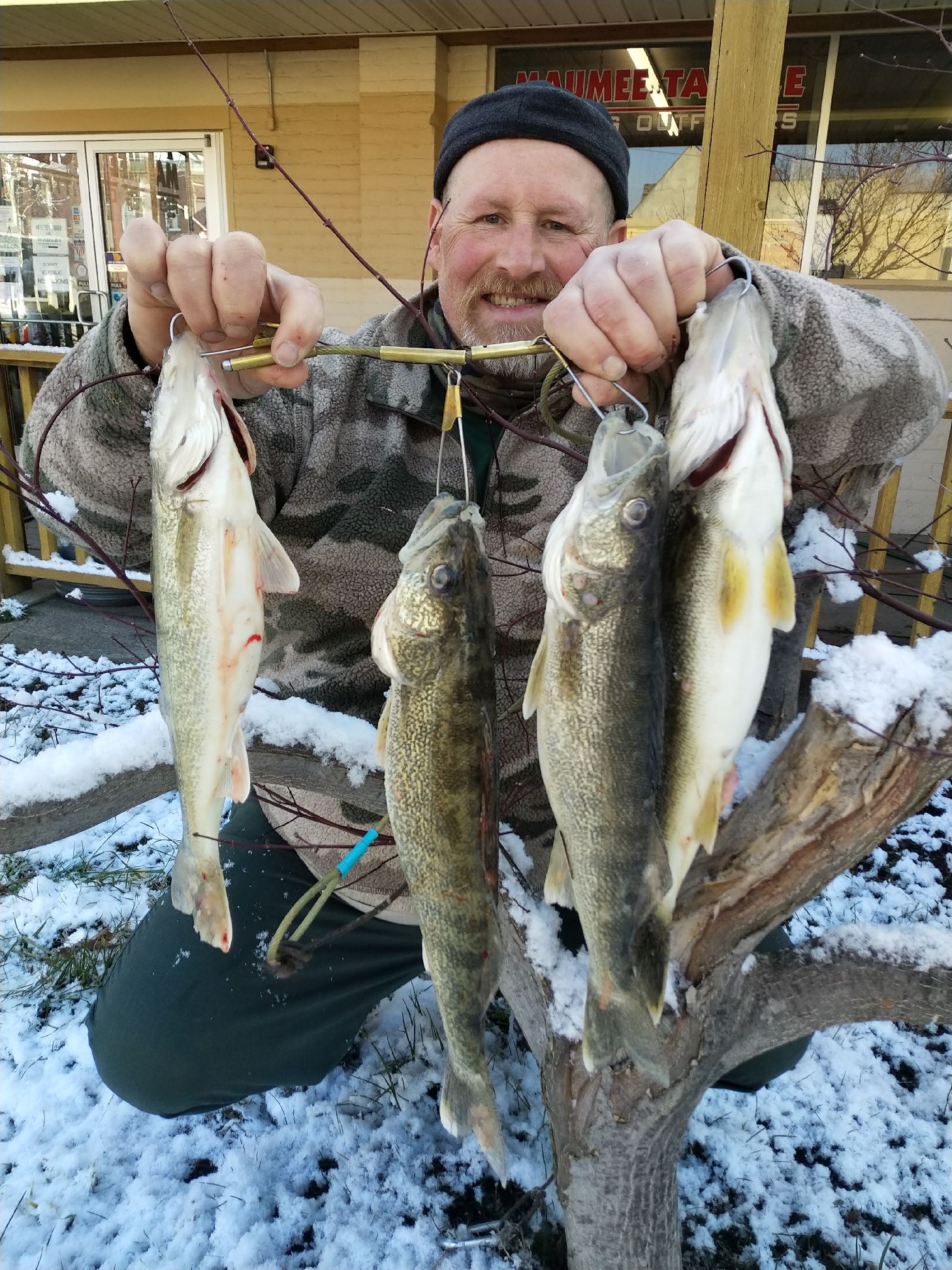 Water Temperature
42 degrees
Barometric Pressure
30.29
Sunrise -7:01 am
Sunset- 8:10 pm
Wading to Bluegrass island is permitted
*
click on images to enlarge*
Time to fish-
Again- despite the cold and snow we are seeing limits taken before 9am.
Yesterday they opened up Bluegrass but didnt heard any crazy good reports from there. Same with Buttonwood. We did hear some good reports from the Towpath and Ford street area. As the water is at the normal level we should see some good things happen out at Bluegrass . Ft Meigs was also pretty good.
Early has been better -those that have endured that bitter morning cold have smacked some early limits.
Today should get close to 60 degrees so that in itself should spark some activity
Weight- 1/2 to 5/8 oz
Colors- Green head /pink tail has been good last few days.. orange head/ green sparkle til., Green head/ Xmas lights tail and white head/ orange tail.
Have fun be safe and good luck fishing
Suggested Baits