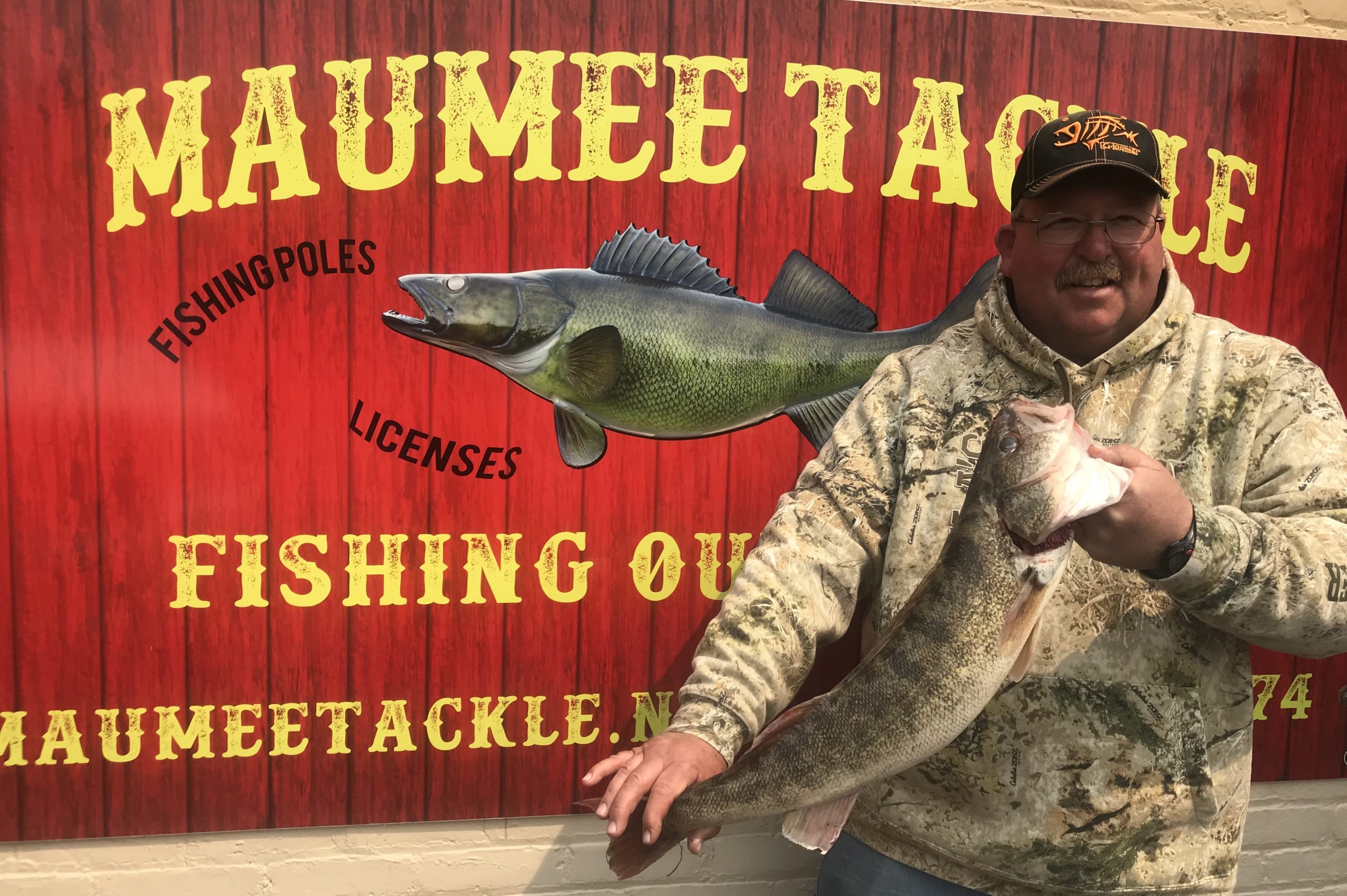 Water Temperature
51 DEGREES
Barometric Pressure
29.89
LOOK AT THIS
Sunrise -6:57 am
Sunset- 8:13 pm
Wading to Bluegrass island is permitted 
NEW BIG JACK LEADER PICTURED ABOVE-8.11 LBS CAUGHT AT BLUEGRASS ISLAND
*CLICK ON IMAGES TO ENLARGE*
Yesterday the bite was on! from the crack of dawn all the way to last cast at sunset we saw limits being brought in. All access areas were producing fish.
Perrysburg side – Orleans park , Ft Meigs, Buttonwood, Davis overlook.
Maumee Side- White street, Towpath, Ford street, Bluegrass island and Jerome rd rapids.
Same should hold true today especially with the water temp over 50 degrees –
Yea its gonna rain, but I checked and the fish are already wet-time to fish.
SMACKIN EM!
Weight- 3/8 to 1/2 in some –a few deeper areas may require 5/8 oz
Colors Green head/ Green sparkle tail, Green head/ motor oil tail,  Yellow head/ pink sparkle tail, Pink head/redand white firetail.
HAVE FUN BE SAFE AND GOOD LUCK FISHING!
Suggested Baits