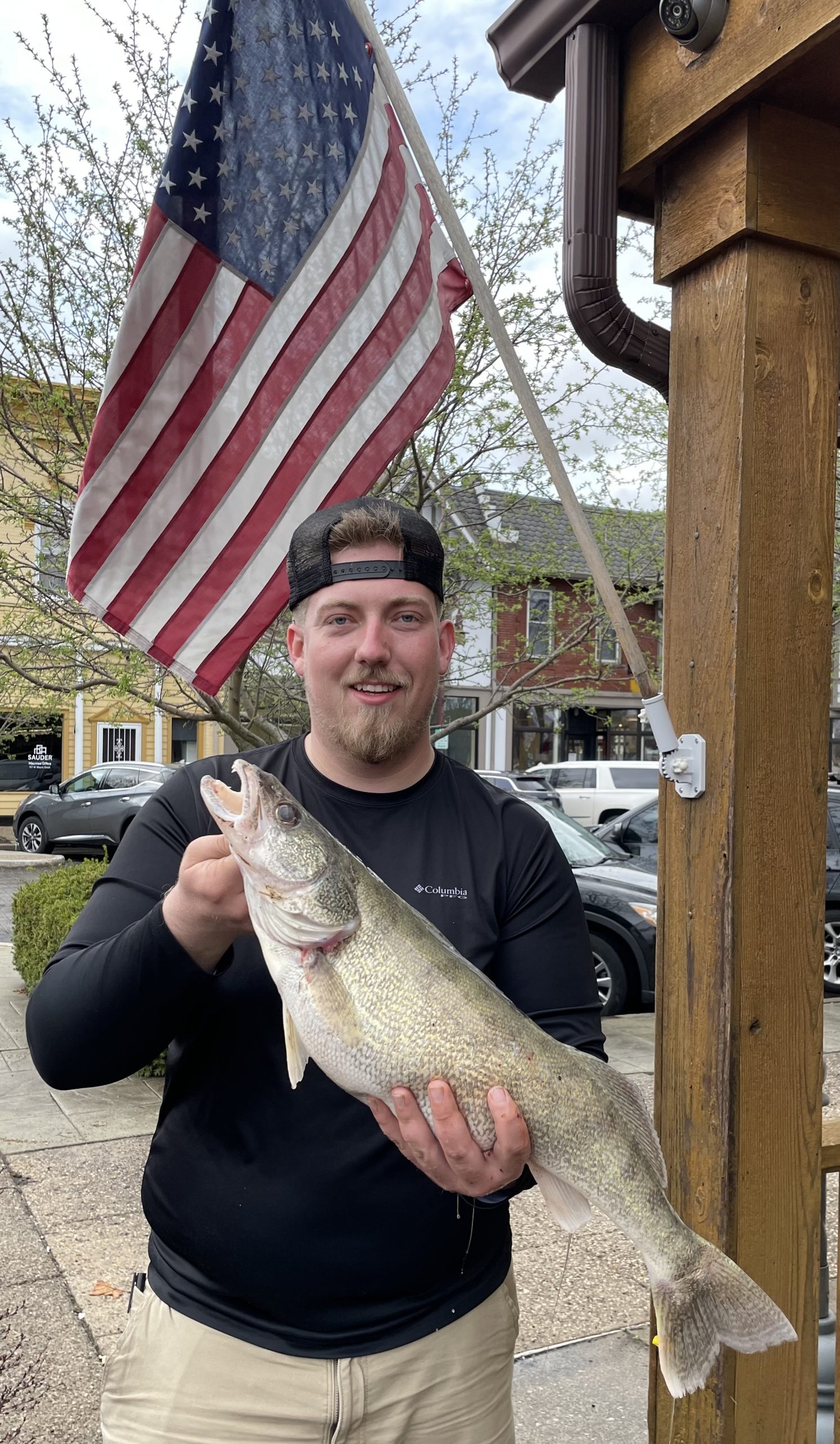 Barometric Pressure
29.58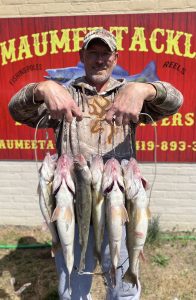 SUNRISE/ FIRST CAST -6:54 AM
SUNSET/ LAST CAST – 8:15 PM
WEIGHT: 3/4   – 1 oz oz– water is on its way up . No telling right now what yesterdays rain will do, how much makes it this way from Ft Wayne  and how much the ground will absorb. Still very low. The wind is picking up so 10z weight will help you cast better.
BLUEGRASS ISLAND:  ok to cross this morning—proceed with caution as the water is on the rise.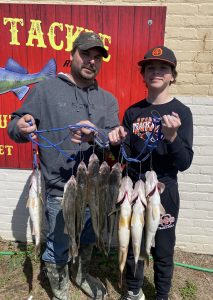 Early limits yesterday. Also a good bite right as the rain approached. We will see if it brings in a fresh push although we didn't get a whole lot.  Jacks are getting bigger and seeing some females.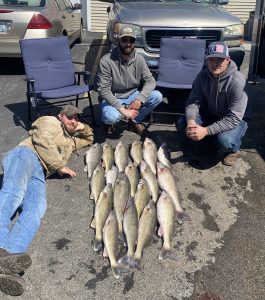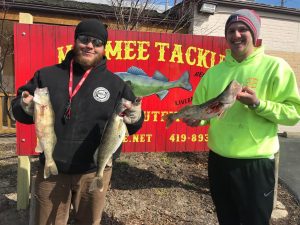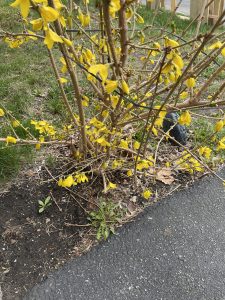 According to the Forsythia bush we are just about at the peak of the run. Look around the neighborhoods and you will see these natural walleye indicators approaching full bloom.  There is a relationship between the walleye running and the Forsythia bushes that are planted all around the area. I have heard that the Native Americans also used the the bloom of the plant as a gauge as to when to harvest the fish, Over the years I have kept an eye on the bloom and the peak of the run- and they do seem to be in sync.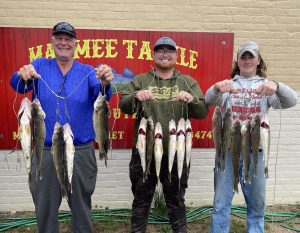 Grandpa Walleye officially has 104 walleye for the season!!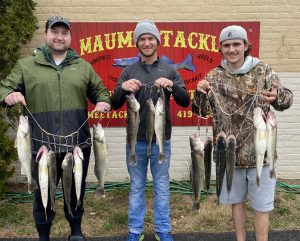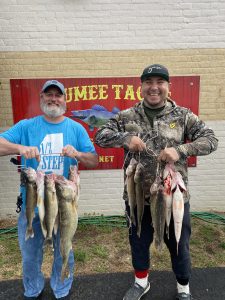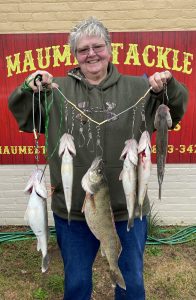 First Limit out of the Mighty Maumee!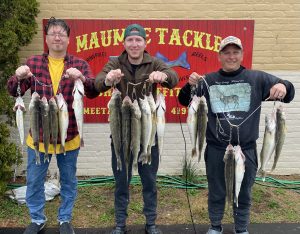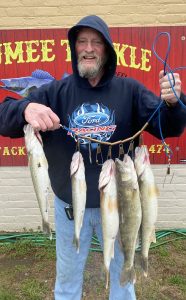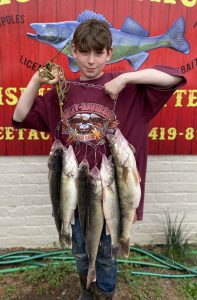 Have fun be safe and good luck fishing.
Suggested Baits