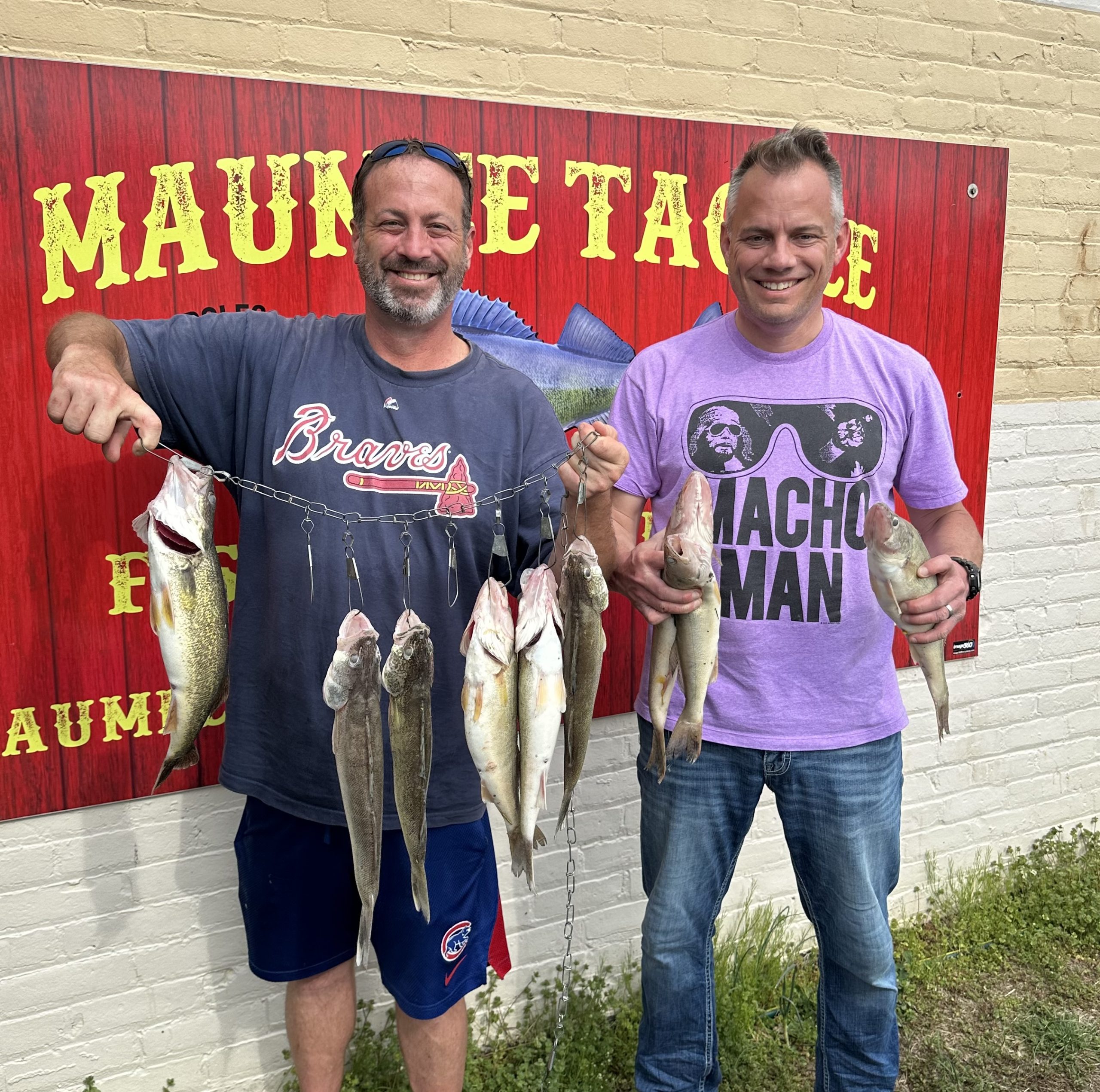 Barometric Pressure
29.87
Sunrise/First cast- 6:56am
Sunset/Last Cast- 8:14pm
Wading to Bluegrass Island is permitted.
Weight: 1/2 – 5/8oz
Hot Colors: Greens and White, any combination for both heads and tails
Well the conditions today are similar to the past few days. That water level is low so you'll wanna try and find some faster moving water in order to get a drift. Seems like Jerome has been producing the best over the past couple days. Seen quite a few limits brought in this morning, and then kind of slowed down throughout the day. We've been hearing that some white bass are being caught, but haven't seen any significant numbers yet. Been seeing a variety of fish being caught which is always fun; bluegill, crappie, catfish, white perch. We have LOTS of live bait in stock, red worms, green worms, nightcrawlers, waxworms & a FRESH BATCH OF EMERALD SHINERS
A couple of the local ponds have been stocked with trout, this is always a super fun time for the family to go and catch some fish, and enjoy the beautiful weather. This is a great time for beginners to go out there and get familiar with fishing, if you go the first couple days after the stocking – its more like catching than fishing!
Local Trout Stockings:
Swanton Reservoir was stocked on April 4th, we checked it out yesterday and there were still quite a few out there jumping
Pearson Metropark Ponds: Stocked TODAY (4/15)
Maumee Bay State Park Nature Center Point: April 22nd
Olander Lake: April 29th
Sleepy Hollow Park Pond: April 29th
Customer Appreciation Day // Tournament Award Day: April 22nd starting at 3:00pm.
Come join us as we award the winners their prizes & have a little parking lot party. We will be be grilling out, and celebrating the winners, as well as our awesome customers. Be sure to stop by and just hang out – its always a good time!
Current Leaders:
1st – Anthony Yeager – 9.56lbs
2nd – Chad Sherman – 9.01lbs
3rd – Owen Schumm – 8.06lbs
Waders: This weekend only ALL of our waders are 20% off
Have fun, be safe & good luck fishing! 
Suggested Baits