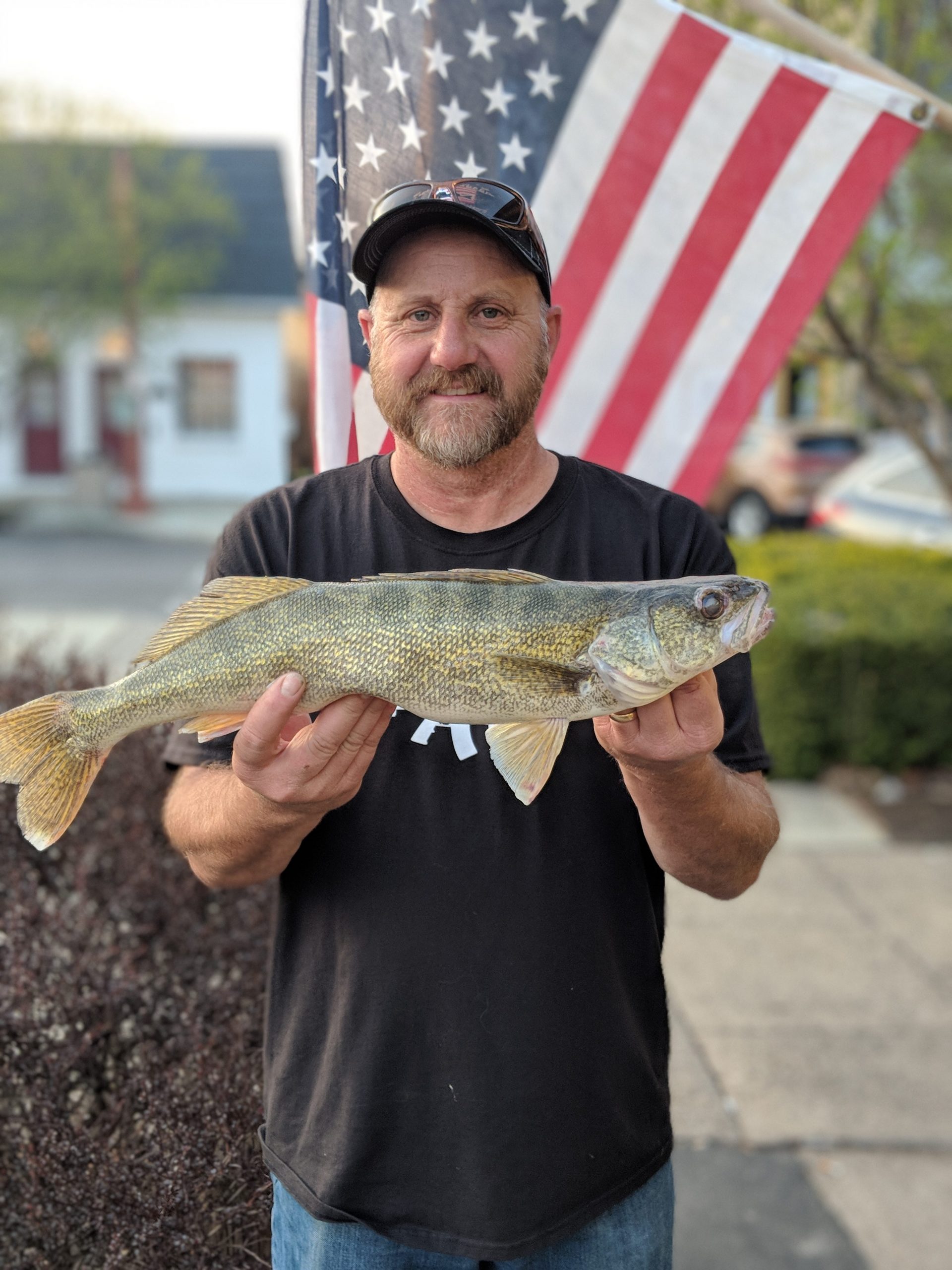 Water Level
582.5 and slowly dropping
Barometric Pressure
29.68
Big Jack Leader Pictured above-5.29 lbs
Sunrise/First Cast-Â  6:50 am
Sunset / Last Cast- 8:17 pm
Weight:Â Â  5/8 oz- 3/4 oz

Colors: Green head/ green tail, Orange head/ Motoroil gold tail, black head /yellow tail, yellow head / orange tail. 
Crossing to Bluegrass island is not permitted

Yesterday was a so/so day on the river. As the water leveled out and began to drop we saw a few more fish being caught.
Ft Meigs and along the Towpath were good areas to hit.   Keep at it -We still have some good walleye fishing ahead of us.
*Dates to remember*
This Saturday April 20Â  is our 29th the annual Walleye Tournament.
Saturday May 11th  is our 2nd annual White Bass Tournament.
Have fun , be safe and good luck fishing.
 
Suggested Baits