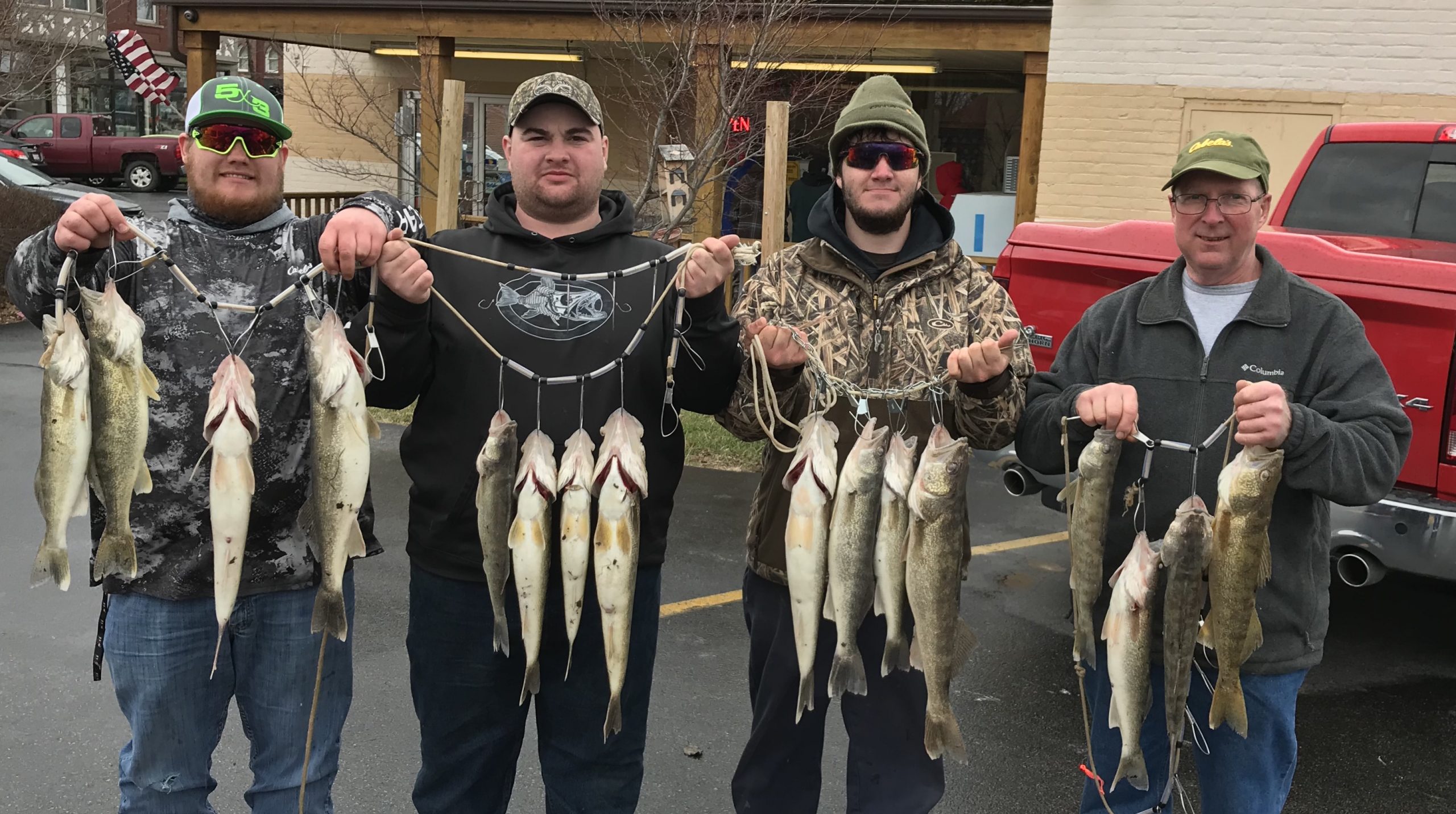 Water Level
584.5 and dropping
Water Temperature
44 degrees
Barometric Pressure
30.19
Sunrise-7:16 am
Sunset-8:00pm
Wading to Bluegrass is prohibited
*click on images to enlarge*
High water , wind and cold did not deter anglers form heading out yesterday and targeting those walleye. Despite winters never ending grip on northwest Ohio the walleye are running . While the bite has been steady for the last week, we still need some warmer days to get things really moving.
Today the water is still high so a very productive method is to "short cast"  that means more or less working the jig in closer to the shoreline.  There is no need to launch your jig halfway across the river today.During this high water the fish will lay up close to shore, or in any slight eddy or break in the current to get out of that strong rushing water .
Weight- 1 oz to 1.5 oz.
Colors- Black head / glow tail, Green head /plain yellow tail,  Pink head/ rocket red tail, Orange head / Black tail
Have fun be safe and good luck fishing
Suggested Baits