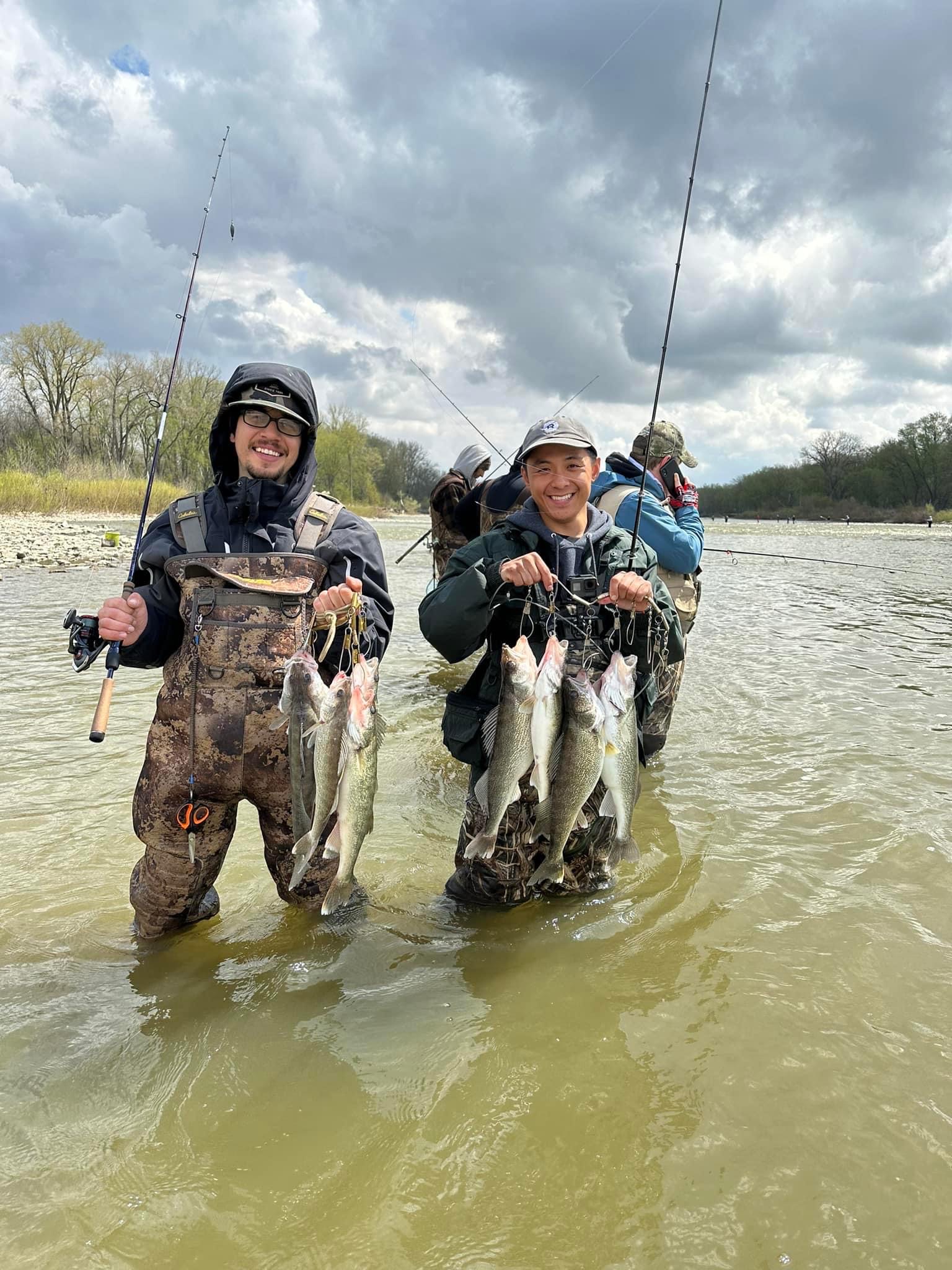 Barometric Pressure
29.89
Sunrise/First cast- 6:44am
Sunset/Last Cast- 8:23pm
Wading to Bluegrass Island is permitted 
Weight: 3/8-1/2 oz 
Colors: White Head/Pink Tail | Yellow Head/Green Tail
This cold weather at night is keeping the river temperature from getting too high, so we are seeing a few white bass but still a good number of walleye as well. The longer this weather stays cooler, the longer the walleye will stick around. We have still been seeing guys getting limits the past few days. You just have to get out there and fish – lots of open space on that river right now. Not saying they are getting limits in under 30 minutes, but its called fishing, not catching. 
All sorts of species waking up and being caught in the river; smallmouth bass, white bass, steelhead, walleye, catfish and crappie. Definitely makes for a fun time fishing.
We had our customer appreciation day yesterday, and awarded our tournament winners. Just wanted to take a moment again to say thank you guys for all the support, we couldn't do it without you guys. We know this was a different style tournament for the river than we are use too, so thanks for trying out something new & being good sports!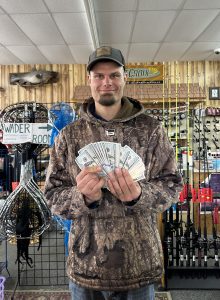 Anthony – FIRST PLACE – 9.56lbs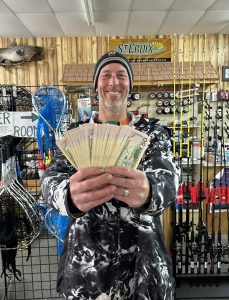 Chad – 9.01lbs – 2nd Place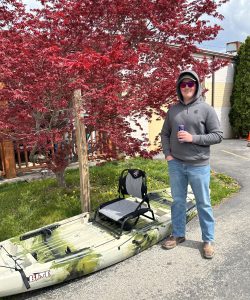 Owen – 3rd Place – 8.06lbs – Jackson Bite Kayak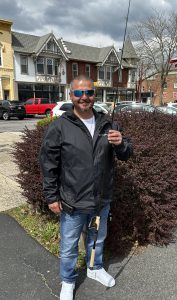 Joe brought in the (second) smallest walleye, but since he was the only one  to show today from the bottom on up ,we hooked him up with a new St.Croix Eyecon
Have Fun, Be Safe & Good Luck Fishing
Suggested Baits