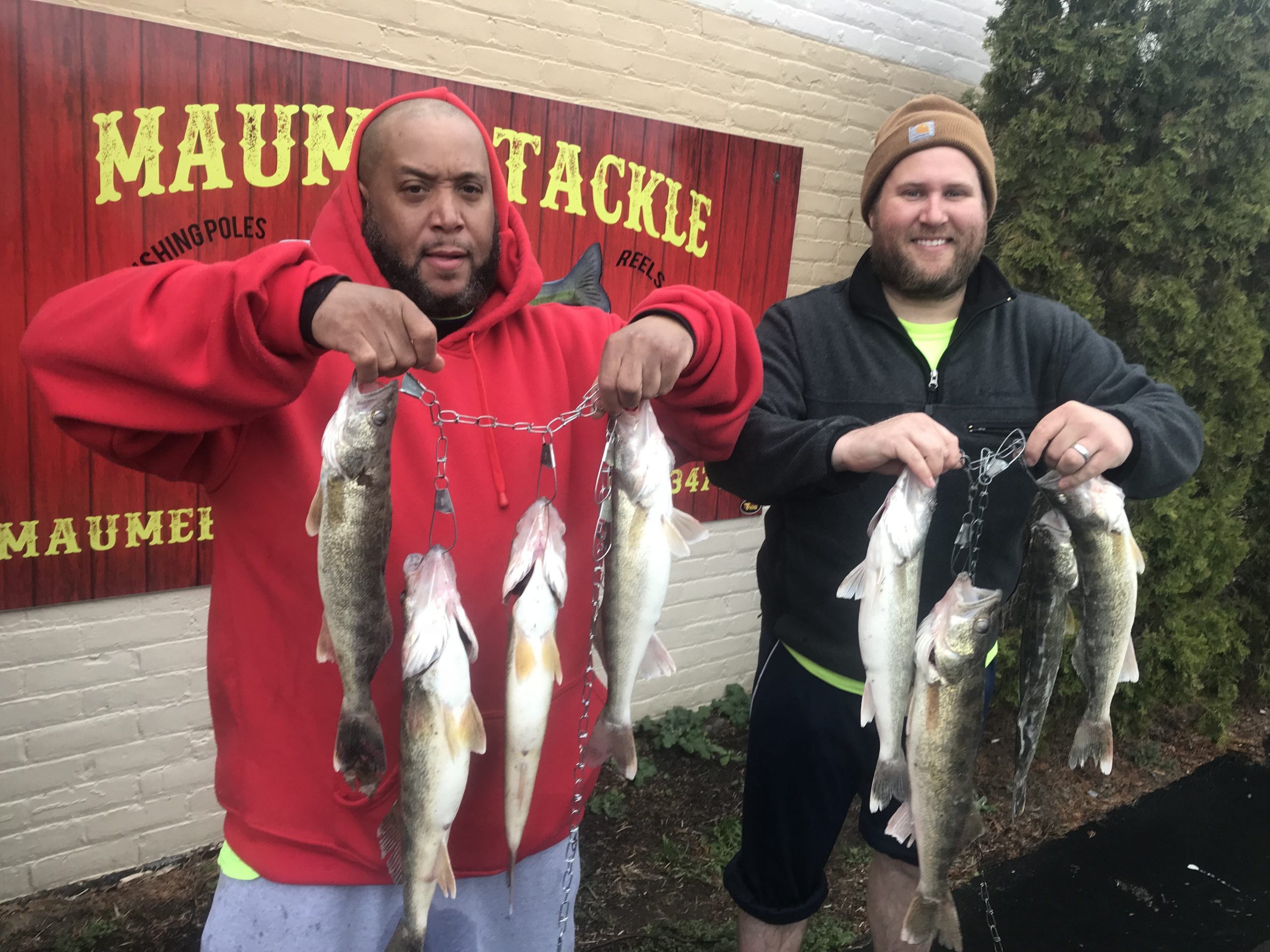 Water Level
581 -this is just below normal
Water Temperature
51 degrees
Barometric Pressure
29.98
Even the Carter Brothers( pictured above) can get em right now.
Sunrise- 6:40 am
Sunset-8:25 pm
WADING TO BLUEGRASS IS PERMITTED
Weight- 5/8 to 1/2 oz
Colors- Green head / Green tail, Orange head/ Motor oil tail, Green head Firetiger tail, Pink head/ White tail, Purpleyellow head/Watermelon tail
*Click on images to enlarge*
Another good day of fishing for those that went out and braved the prediction of rain.  Green on green was the hot color, saw limits coming in early again and then it was pretty steady most of the day with the evening bite turning on hot with many limits right on til last cast.
Many calls asking if the white bass are running(No)  and what date they will be here(Dont know). Well they are governed by water temp just like the walleye. White bass migrates up most of the Western Basin tributaries from Lake Erie each year to spawn. The Sandusky, Maumee, and Portage rivers typically have the most white bass moving up in the spring. White bass may be found in the rivers from mid-April, toward the end of the walleye spawning run, through early June. The peak of the run is usually sometime in mid-May when water temperatures reach around 55 degrees.
BUT RIGHT NOW ITS STILL WALLEYE FISHING TIME !
Today we should see Jerome rd rapids, Button wood and Bluegrass be the hot spots again.
Have fun be safe and good luck fishing.
Suggested Baits