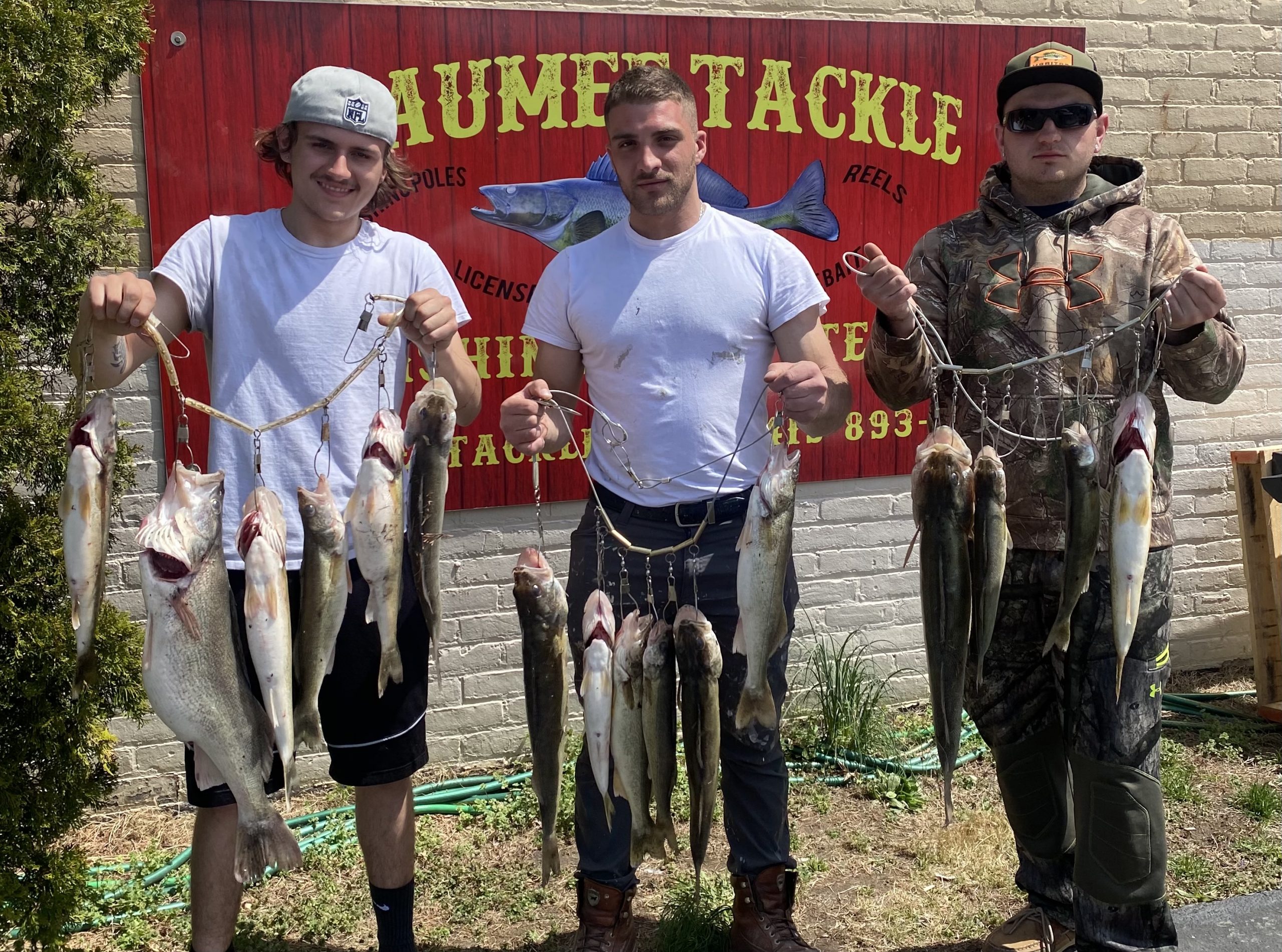 Water Temperature
48 degrees
Barometric Pressure
29.98
*CLICK ON IMAGES TO ENLARGE*
SUNSET/ LAST CAST – 8:27 PM
WEIGHT:1/2- 5/8 oz
Bluegrass Island- -open to cross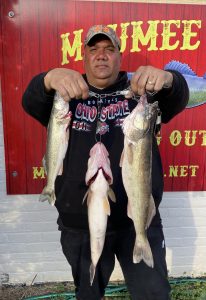 Its was a beautiful weekend. Plenty of walleye caught . Some of those pre and post  spawn females. Saw some between 8-12 lbs, a few guys took home some wall hangers.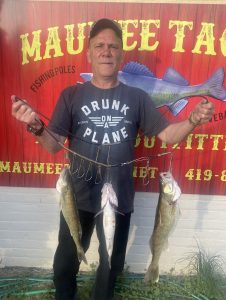 COLORS: Bright green chartruse and pink were the weekend colors. However today being gloomy and drizzly maybe that Xmas lights color being darker with some sparkle on a pink head might be a good combo.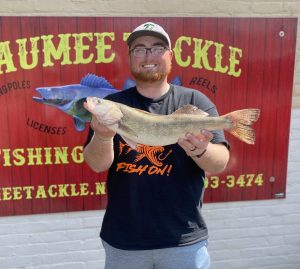 You will have the river to yourself , monday and rainy . Fishing is just about always good in the rain.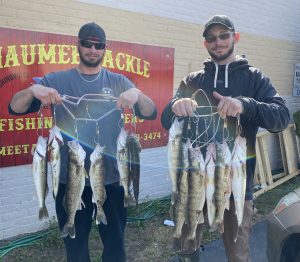 Saw a few white bass caught , this rain and the weekend warmup will probably bring the first wave soon.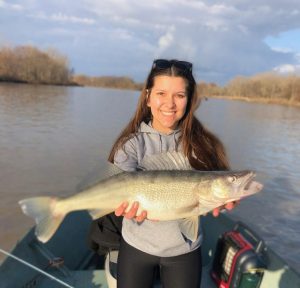 HAPPY BIRTHDAY BUCKSHOT!
Have fun be, safe and good luck fishing
Suggested Baits
Maumee Tackle Short Sleeve T-Shirt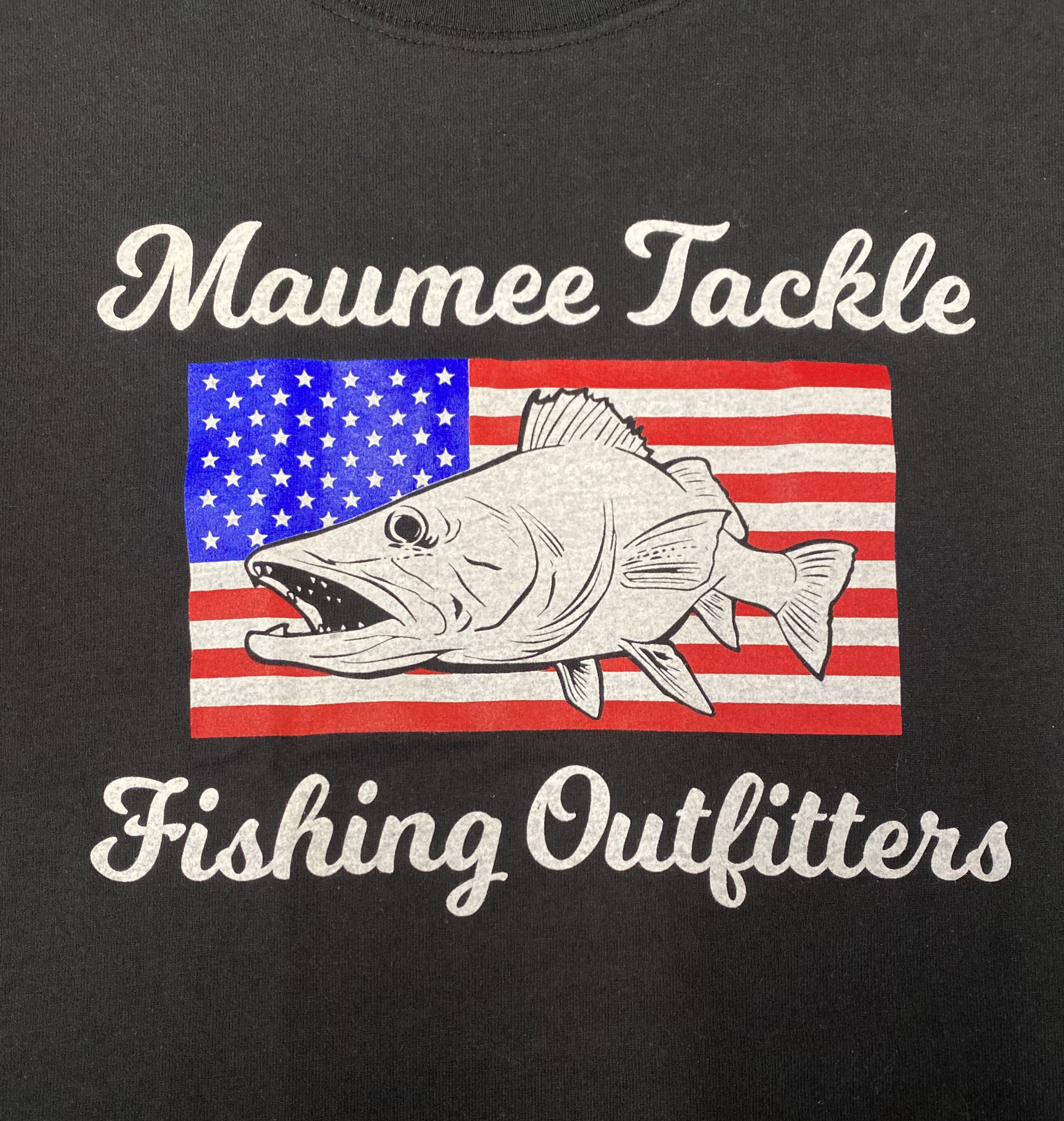 Buy Now