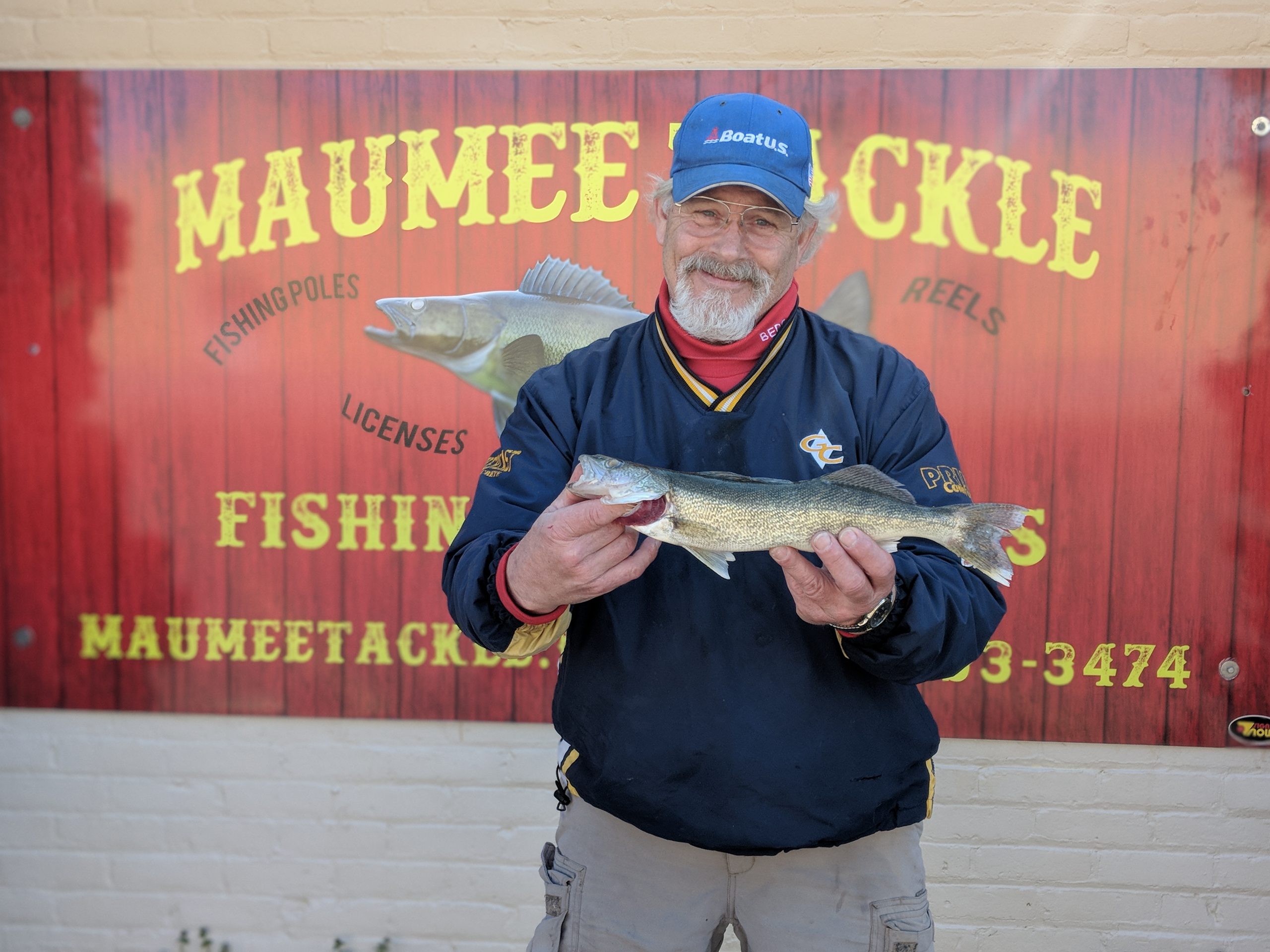 Barometric Pressure
29.59 inHg. steady
Sunrise/First Cast-Â  6:33 am
Sunset / Last Cast- 8:30 pm
Weight: – 3/4 oz– 1 oz

 Crossing to bluegrass is not permitted.
Big Jack Winner week 5- Drew Keller= 4.48 lbs
*CLICK ON IMAGES TO ENLARGE*
Very high water today, but the river and ponds are full of walleye, Whitebass, large /smallmouth bass and crappie.  The water will begin to recede today so hopefully we should be able to get in front of those walleye that just came in from the lake. I anticipate that once the water drops we are also going to have a slew of white bass in. So the fishing should be fast and furious this coming week. We have had high water for the most part for the last 10 days, take heart, it will drop eventually. The good news is the the cold temps have kept the river cool so we will still be seeing a lot of walleye come May when the limit goes up to 6 fish–which is this Wednesday.
Also the Lake Erie Wildlife  commission officially approved the walleye limit change..what this means is that this Wednesday when the limit goes up to 6 it will stay at 6 all the way through next year -including next years walleye run!
Have fun be safe and good luck fishing
Suggested Baits