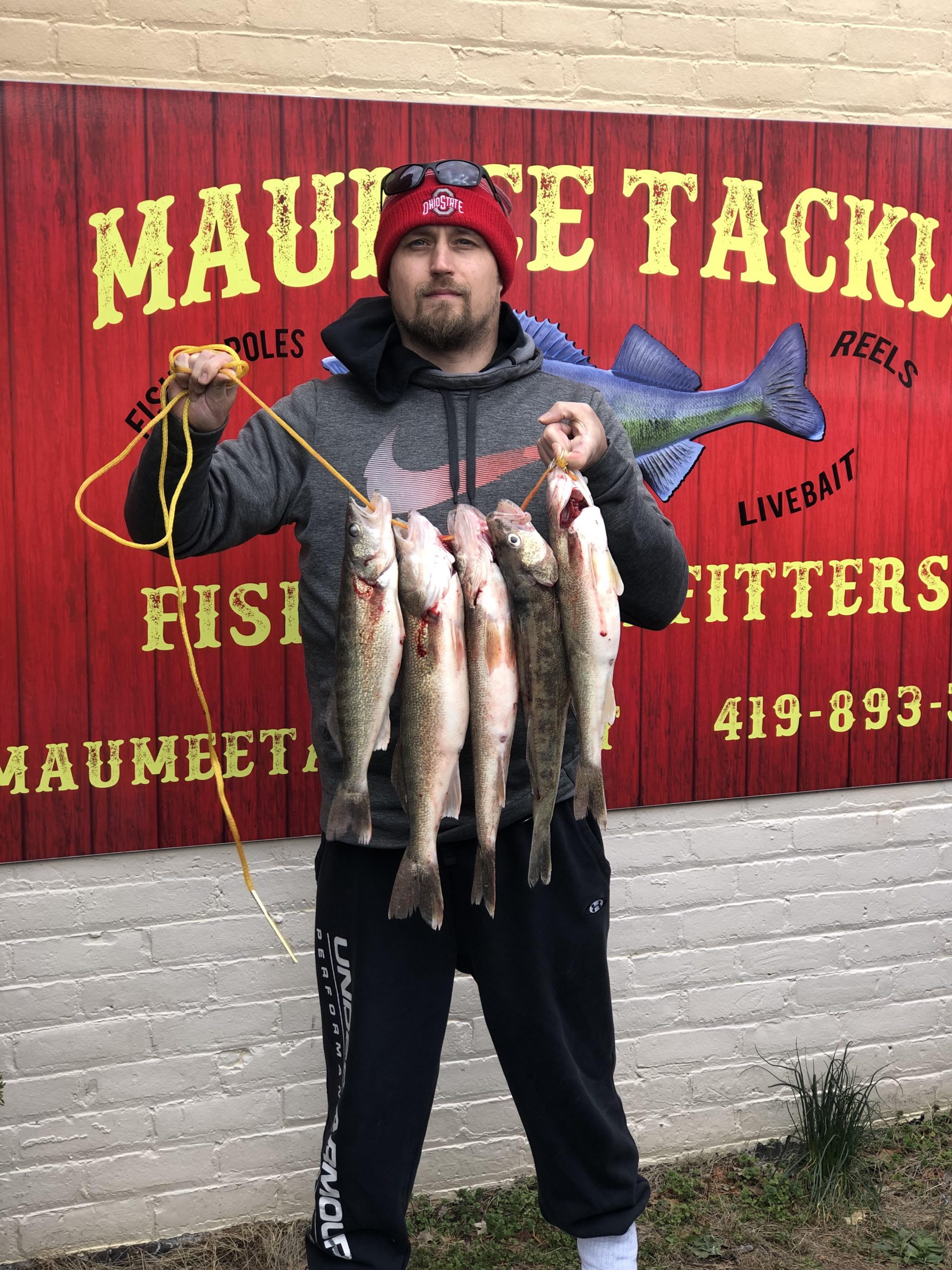 Barometric Pressure
30.03

SUNRISE/ FIRST CAST-7:10AM
SUNSET/ LAST CAST-8:04 PM
WEIGHT:  1/2 -5/8 oz
BLUEGRASS ISLAND: Good to cross today.
COLORS: Orange Head/Green Tail, Yellow Head/Christmas Lights, Black Head/Firetiger, White/White Firetail 
Places to Go: BlueGrass Island, Buttonwood, & Jerome will likely be the best to hit today – with the water being so low any further downstream won't be ideal.
Yesterday was tough fishing, we saw some limits from those who toughed it out all day, but mainly 1s, 2s, and 3s. Most of the fish that we had brought up to the shop were caught from Bluegrass, Buttonwood, and/or Jerome. The water is still pretty cold and low, however this week is suppose to warm up a bit and Fort Wayne is suppose to be getting some rain here in the next few days. This should help to get another fresh push of walleye in the river, as well as get them moving with the temperature increase. We are looking at a nice and long run –  still plenty of time to fish!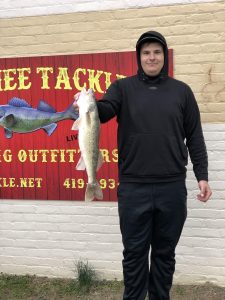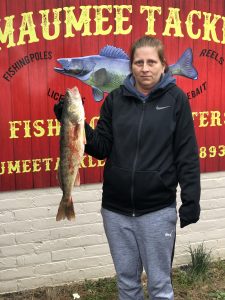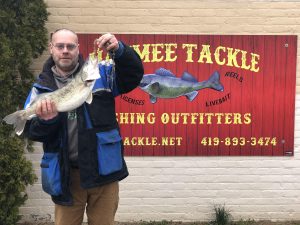 Big Jack of the Week: David Stelter at 4.71lbs (pictured below)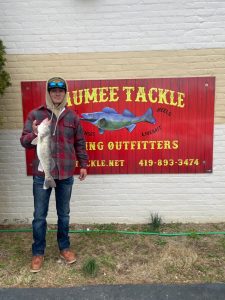 In other news, we just received an order Jackson Kayaks! Our website is fully up-to date with our current kayak inventory, be sure to check it out. We are anticipating another arrival from Confluence today (fingers crossed) which will include Pelican, Perception & Wilderness. We have an arrangement of recreational kayaks, tandems, fishing & pedal drive kayaks. Call up to the shop, or check our website for any questions! Also, we offer WATERCRAFT REGISTRATION – so boats, kayaks, jet skis, etc! Skip the hassle at the BMV and come here instead, we can get you out the door and onto the water within a matter of minutes.
Suggested Baits