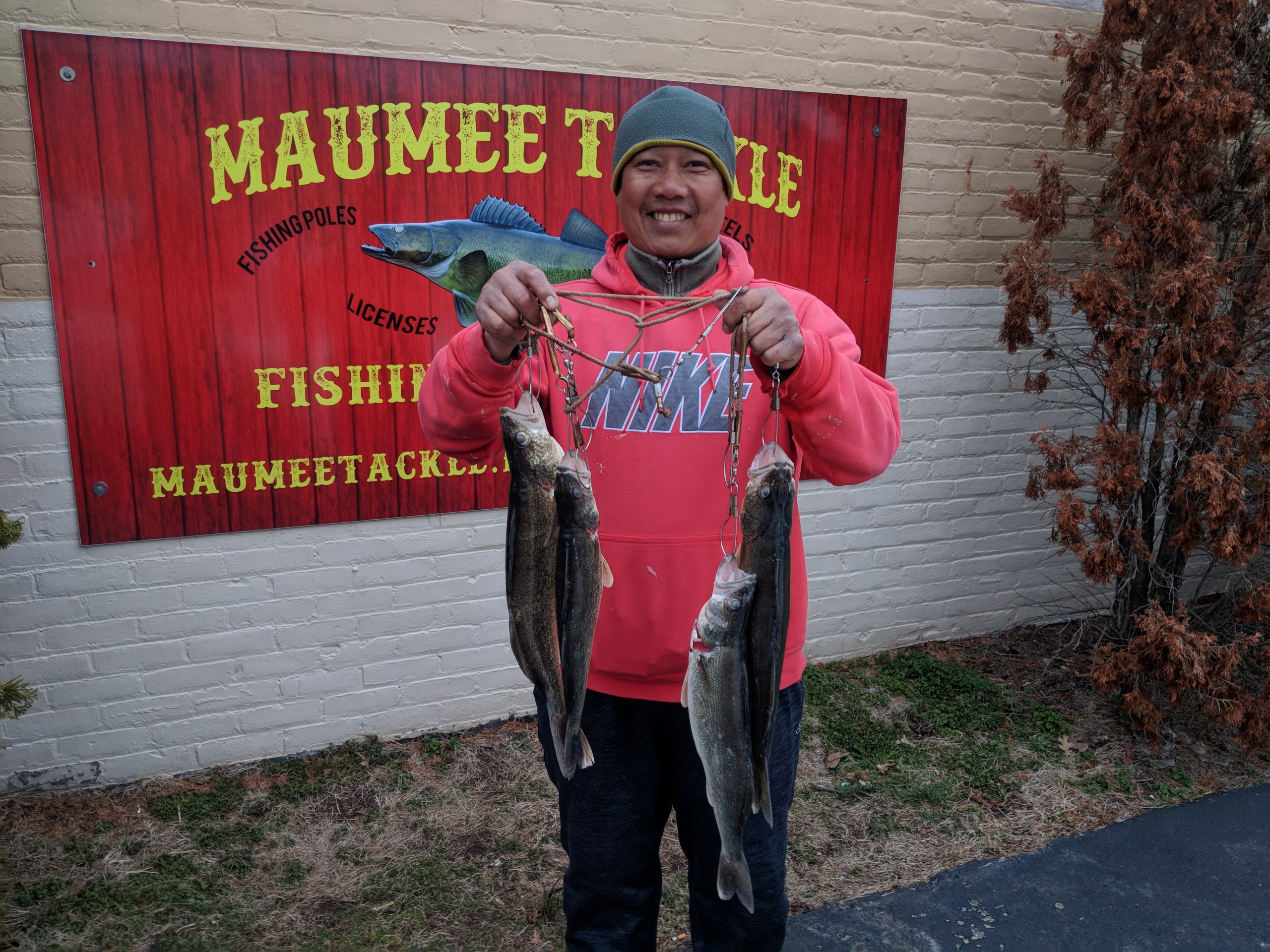 Water Temperature
43 degrees
Barometric Pressure
29.99 rising
Sunrise/First Cast-Â  7:08 am
Sunset / Last Cast- 8:05 pm
Weight: –  1/2    -5/8  oz

* Click on images to enlarge*
Crossing to Bluegrass island  is  not permitted. the water has not dropped to quite the safe level so we will see what happens throughout the day.
Colors: We saw  Berkly firetiger do well yesterday on a green or yellow head, the contrast colors are working well , green head /rocket red( like a hot pink) tail, and Black head Shimmer shad tail.
Ft meigs , Davis overlook and the towpath all for good areas that produce limits yesterday.they were not quick limits some guys spent most of the morning all the way through lunch to get their limit but there are a lot of fish in there. remember to set that hook aggressively if you sit there and wait for a bite you're going to come home with zero fish. the bite from spawning walleye is very light any slight bend in your rod or stop in the bounce means set that hook.
Have fun be safe and good luck fishing
Suggested Baits