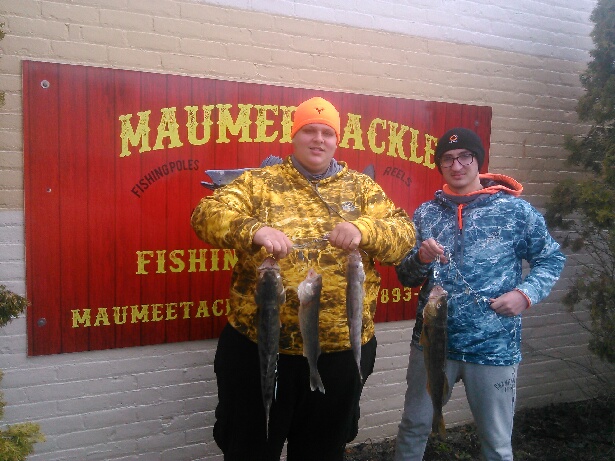 Water Temperature
42 degrees
Barometric Pressure
30.09 rising
Sunrise- 7:08 am
Sunset-8:05 pm
Wading to Bluegrass Island is not possible. 
*Fish cleaning available daily*
Cold – the river temp has dropped a few degrees in the last few days and the result was a slight lull in the action. Yesterday we saw the evening bite being very productive,and many fish were caught very close to shore  where they are layed up to get out of that strong current.
Today  with the water level down a bit you should be able to spread out, so hit davis overlook, Jerome rd rapids and buttonwood. Orleans white street and Ft. Meigs should also be good again .
Weights- 3/4 to 1 oz
Colors – Black head/ Pink sparkle tail has been consistent. Orange head/ green  chartruse tail,  Pink head white tail.
Have fun be safe and good luck fishing
Suggested Baits