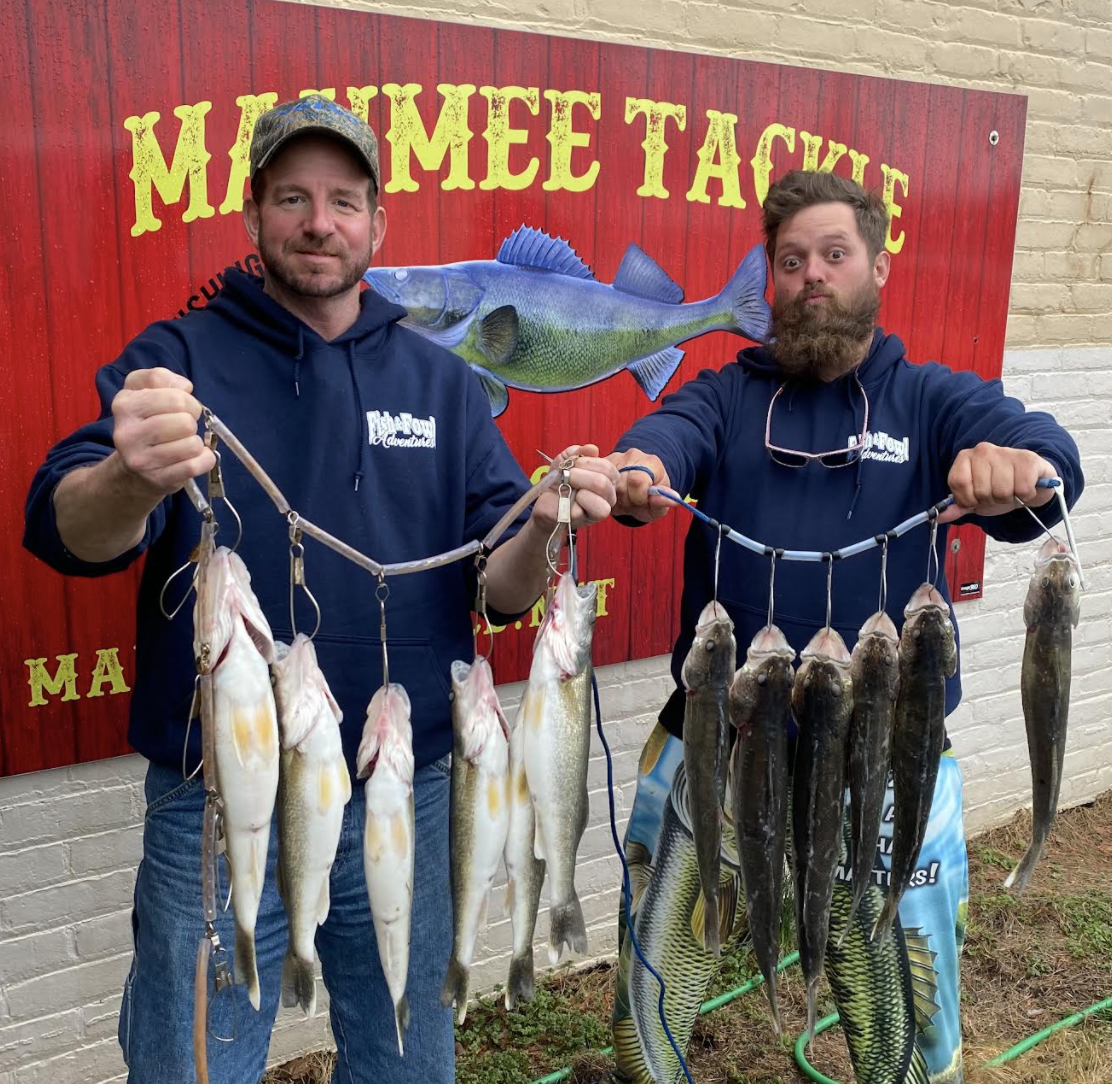 Barometric Pressure
29.85
SUNRISE/ FIRST CAST – 7:08 AM
SUNSET/ LAST CAST – 8:07 PM
WEIGHT:  1/2  – 5/8 oz
BLUEGRASS ISLAND: Good to cross today
Colors: White Head/Purple Tail, Yellow Head/Firetiger Tail, Orange Head/Motoroil, Pink head/Black Tail – seems like contrasting colors have been working well lately on these gloomy, overcast days – so bright heads with dark tails or vice versa should work today! 
Well, we got a little bit of rain across the region yesterday afternoon and it seemed like it was just enough to get them moving. The bite seemed to pick up for those who toughed out the rain, and/or hit the river right before the last cast. Fish were brought in steadily throughout the day lots of 2s, 3s, and 4s with some limits brought in as well. With the water being low the best places to try today are gonna be Bluegrass Island, Buttonwood & Jerome – all of which produced okay yesterday. There didn't seem to be one spot that produced better than the others, all were fairly consistent. The bite definitely picked up yesterday compared to what it was earlier this week. The river also hasn't been too crowded the last few days  – so if you've been contemplating but don't wanna face the crowds now is a good time to go and test the waters before the weekend crowd. Don't be afraid to ask the guy next to you for some advice or suggestions, most guys down there are more than willing to help out! As always, feel free to stop by the shop and we can point ya in the right direction & give ya a couple tips as well.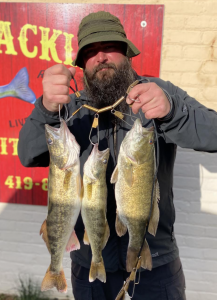 Someone also brought in a nice smallmouth ⬆️   ⬆️
Lastly – We received a shipment of Pelican kayaks a couple of days ago!! Lots of good stuff, whether you're looking for recreational or fishing we've got a nice selection. We've fully updated the website with our inventory so be sure to check it out or stop into our kayak showroom and take a peak. Pelican offers great quality at an affordable price!
Have Fun, Be Safe & Good Luck Fishing!!
Suggested Baits