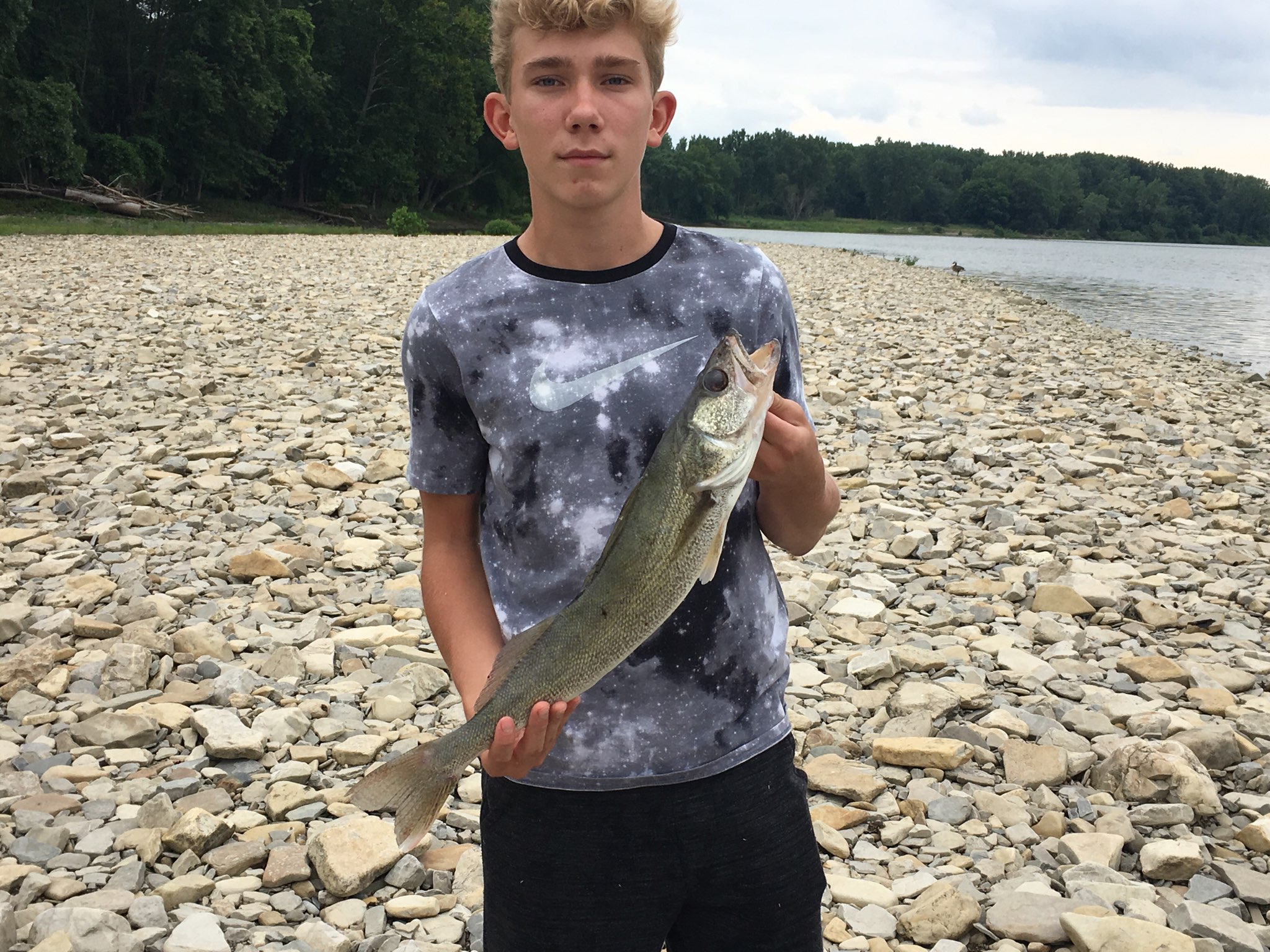 Water Temperature
79 degrees
Barometric Pressure
30.22
BAIT MENU- IN STOCK
LIVE CRAWFISH- 4.99 DOZ
FROZEN SHAD-4.99 PER BAG
NIGHTCRAWLERS- 2.35 DOZ
4.40 2 DOZ
LEAF WORMS- 3.25 – 2 DOZ
WAXWORMS- 1.75- 25 COUNT
MINNOWSÂ  Â  – 2.75 PER DOZ
Maumee River
Low water levels  as a result of no significant rain over the last few months – this is actually just about normal for this time of year.  Seeing a few smallmouth being caught  and one or two walleye each of the last few weeks as well.  The catfish bite has been very good the last few weeks. Nightcrawlers and shad have been hot baits.
Lake Erie
Western BasinNote: The ramp at Catawba State Park is closed through the end of the year for construction. 
Walleye  
Where:Â 
Fishing remains good, though most of the larger fish have moved east to find cooler water, smaller fish remain plentiful. Reports of limits are still coming from Toledo east to the islands, as well as straight out from Huron and Vermillion.
How:Â 
Anglers trolling spoons behind divers have been doing well, as well as those trolling worm harnesses. There have been a few reports of anglers trolling crankbaits during low light hours and having success in shallower water, 15 to 20 feet deep. Anglers around the islands have been throwing weight forward spinners with some success as well.
Yellow Perch  
Where:Â 
Fishing for yellow perch has been good, with the best reports coming from Rattlesnake and Green islands in 25 to 35 feet of water. Anglers are still doing well near the Toledo Water Intake, West Sister Island, and "A" can of the Camp Perry firing range.
How:Â 
Perch spreaders with shiners fished near the bottom produce the most fish. Fish have also been taken on maggots.
Black Bass  
Where:Â 
Anglers fishing for largemouth have been doing exceptionally well in the Portage River mouth, East and West Harbors, and Sandusky Bay, as well as picking up the occasional fish around Catawba. Smallmouth fishing has been good, with anglers targeting 8 to 20 feet of water near Kelleys Island and the reefs around the islands.
How:Â 
Texas rigged soft plastic and wacky worms usually produce well for largemouth bass. For anglers targeting smallmouths, tubes and drop-shot rigs have been working well, as well as weighted wacky worms.
HAVE FUN BE SAFE AND GOOD LUCK FISHING
Suggested Baits