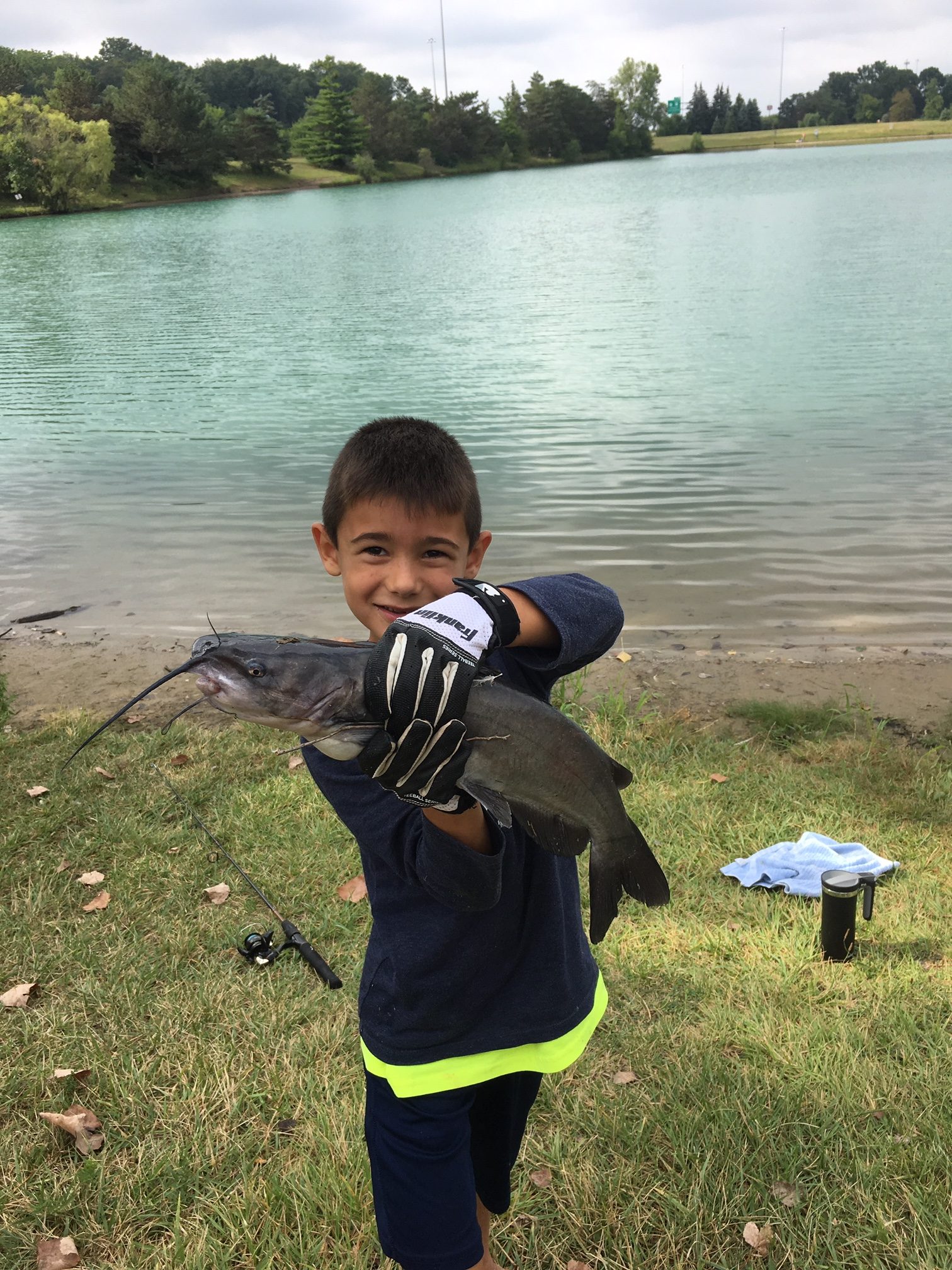 Barometric Pressure
29.54
20" Channel Cat caught by 6 year old Rowen Kusner at Three Meadows Perrysburg on Saturday 8/17/19 around 10:30am using 10# test, catfish hooks, and hotdog bait.
Looks like the river is up and running after the storms went through the area Yesterday. Thats ok we needed the rain to cool the water a bit and turn those smallies back on. We are hearing some good reports from out Jerome rd rapids way.
Have fun be safe and good luck fishing.
Suggested Baits