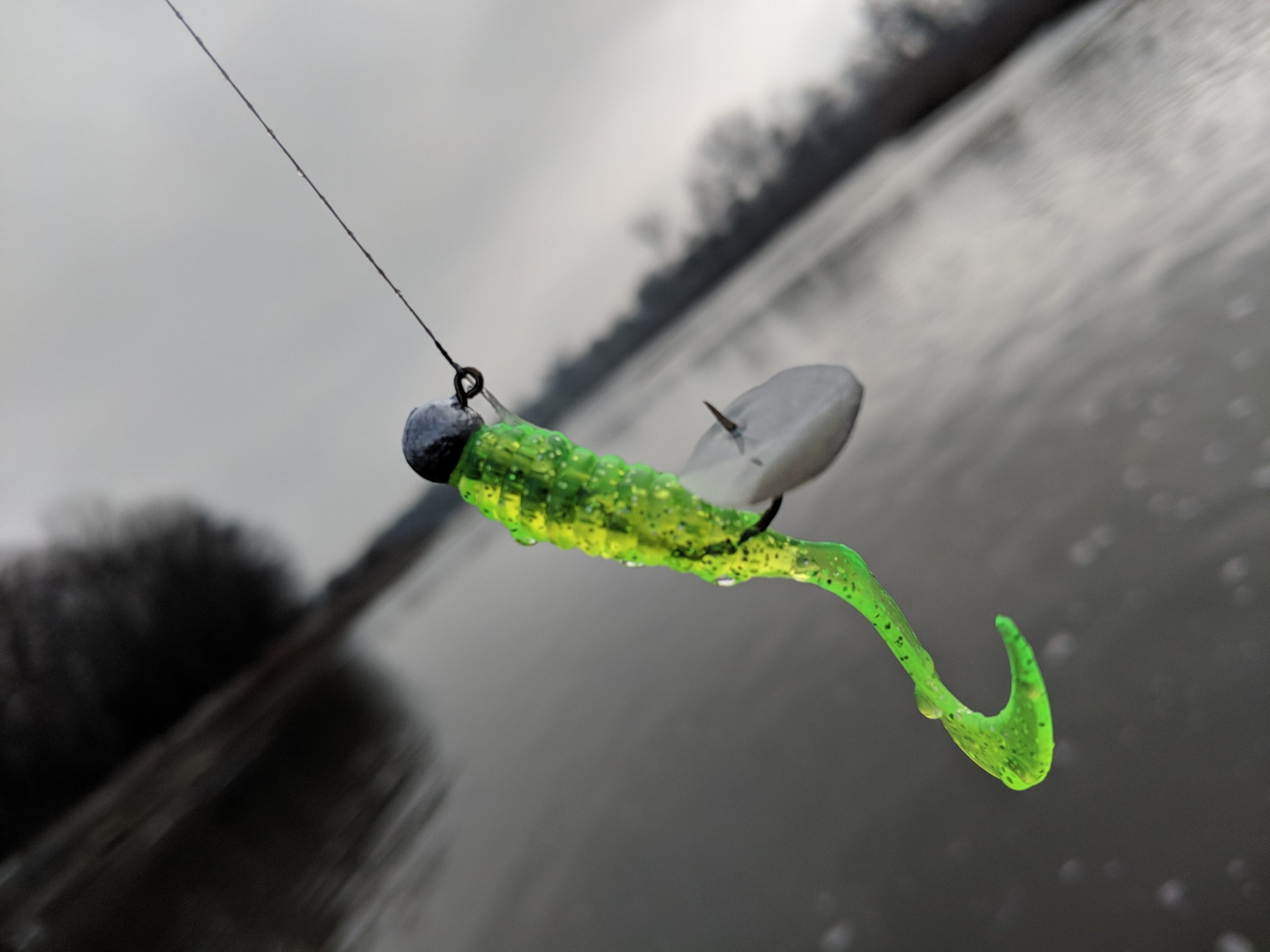 Water Temperature
43 degrees
Barometric Pressure
29.54 inHg. rising
Sometimes you get em, sometimes you dont.
With the warm weather that we have been having fishing on the river has been relatively good the last few weeks. If it was March I would say that conditions are perfect for the walleye to start  running, but being as its december we still have a ways to go. And who know we may still get a brutal cold January and february, its happened before.  With the water temps in the low 40s we have seen some consistent walleye and steelhed trout action here in the Maumee . One technique that has been productive  is call "dead drifting a fly". Using a small float or strike indicator is a method used in the great lakes  and its tributaries(Maumee river ) with great success. 
Tie on Fly
Put Float 5 to 8 feet up your leader depending on desired depth 
Put on sinker or sinkers depending on depth halfway between fly and float
Now for one of the best kept tricks when fishing for steelhead with a float is using a two files using a dropper rig, kinda like a stinger hook.
There are several locations on the river that are just right for  using a float to keep your flies in front of steelhead at all times. If you look at a piece of water and look at the current that flows through the section of water your fishing look for current breaks. Rocks, logs, or other structure in the river or stream you are fishing causes current breaks to occur and they are easily spotted. These current breaks are key areas for steelhead to stop and rest on their upstream journey. Using a float and dead drifting these current breaks will get you some fantastic results. The best way to dead drift a current break is to cast just above where the current break is originating and let your float dead drift through current break. When your float goes under- set the hook and hang on.
Have fun be safe and good luck fishing. 
Suggested Baits