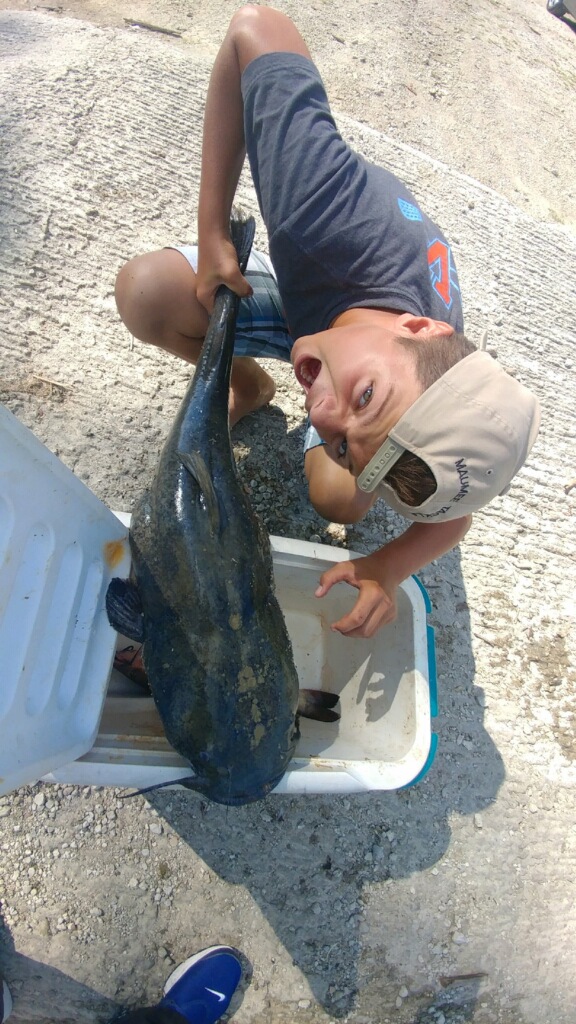 Water Temperature
79 degrees
Barometric Pressure
30.18 inHg. rising
Maumee River
Conditions are looking better. The water has receded a bit and cooled a few degrees , so we should start seeing a better bite from small mouth bass  and  some river crappie.  All areas are accessible so it will be a good weekend to get out and tromp around the river. I expect that we should see some crappie caught up in the Grand rapids , OH area of the river, up near Providence dam , maybe a saugeye or  two as well.
The catfish bite was on fire most of the summer , it slowed down after we had that storm come thru a week or so ago. Still seeing a few nice cats coming in from some deeper pools .
*click on image to enlarge*
Lake Erie
Walleye-Fishing remains good, though most of the larger fish have moved east to find cooler water, smaller fish remain plentiful. Reports of limits are still coming from Toledo east to the islands.  Trolling spoons behind divers  have been doing the best. Anglers have also reported doing well on worm harnesses behind bottom bouncers or divers.
Well perch fishing slowed down for a week or so after that big blow came thru ,and on and off again winds didn't help much after. The bite seems to be getting better .   If trying for perch, try Green or Rattlesnake Island areas, East of Lucy's Point, G and H Cans to the West or the buoy off Catawba State Park.
Have fun, be safe and good luck fishing.
Suggested Baits