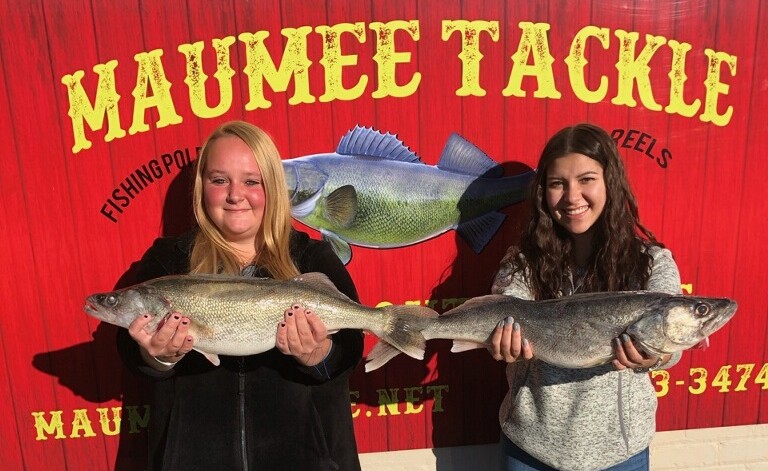 Barometric Pressure
29.99 rising
Bam! The bait shop girls been smashing the walleye on lake Erie.  Natural minnow colored bombers on 3 different piers.
Oh man ! The big cats are biting too. Live shad for the flatheads . Worms and frozen shad for the channels.
Kayaks- if you have been on the fence about purchasing a kayak well this fall/winter is time to do your research and pull the trigger.  If you wait till spring there may not be many available anywhere. I get it – it's a big purchase, and not a necessity.  Stop in and take a look at what we have , ask questions, we are more than happy to run you through the specs and tell you what we think- that part is free- no pressure.  I have a bunch more on order for spring but there is no guarantee they will show up on time.
Henry Rifles- all lever action
.44 cal big boy steel
.45 Long Colt..all weather
..45 Long Colt big boy steel carbine
.30.30 all weather
Multiple .22 versions
45-70 X model – on order
45-70 big boy steel- on order
Have fun ,be safe it's Friday the 13th, no bananas on the boat..it's bad luck.
Good luck all!
Suggested Baits