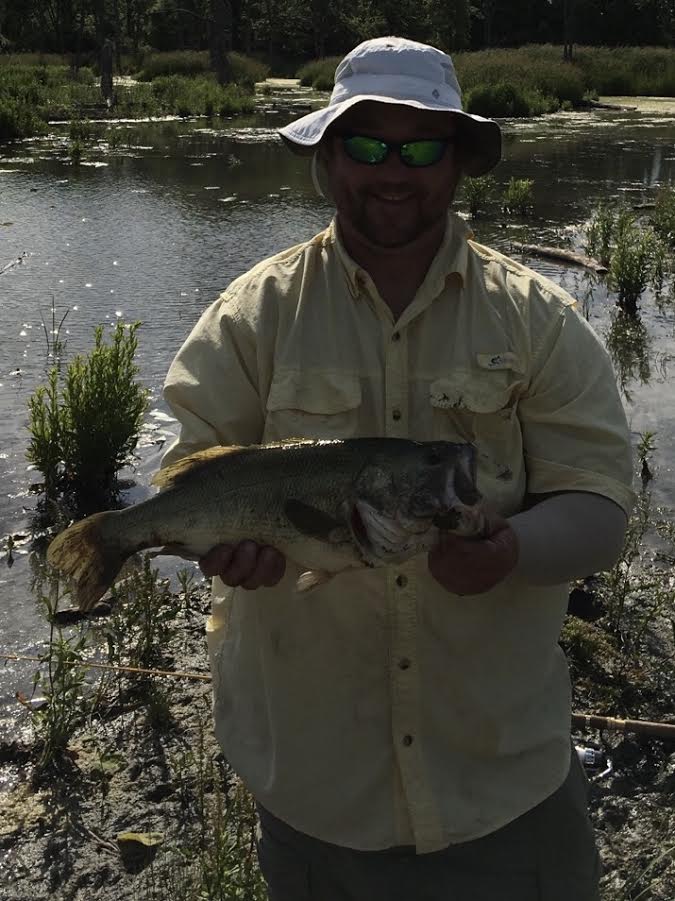 Water Level
585.0 - Wading to Bluegrass island is not possible
Water Temperature
70 degrees
Barometric Pressure
29.88 inHg. falling
Maumee River
Rain in Ft Wayne a couple days ago at the headwaters, and rain here have the river up significantly overnight. Â  Today it might be a bit tough to get that lure where you want it to go. Fish close to shore as that is where many fish will be laying up to get out of the stronger current. Â I did see some anglers heading out after some big catfish this mornings. This high water has all sorts of things stirred up in the river so it presents a good opportunity for those bigger, stronger fish to move around and do a little hunting.
We have seen many of the area ponds and lakes producing some lunker large mouth bass. This weather is perfect for these fish, especially in a nice marshy area full of lily pads. Some lily pads are so big and strong that they'll hold a sizeable frog, live or artificial. The most important thing to remember about them is that their outside edge will mark the drop into deep water. They'll form an almost perfect line along the channel break. Because they make shade and hold baitfish, they're at their best from the spawn through the summer. Fish them with a rigged worm, a jig or a plastic stickbait. The most common creature on top of these pads along the shoreline are frogs. Since your bait is much smaller than the big bullfrogs that live here, you'll want to thoroughly pick apart the mat and get your lure over any area that may hold fish. Some of these more productive areas would include any sticks or vegetation that would indicate additional structure beneath the lily pad  mat, channels, dropoffs, and rocks. Many of these spots can be located by observing the bank and deciphering  what's out in the water. Pay special attention to openings and thin spots since bass that are actively feeding will use these areas to ambush unwary frogs, birds, and other pond creatures.
Have fun , be safe and good luck fishing.
Suggested Baits