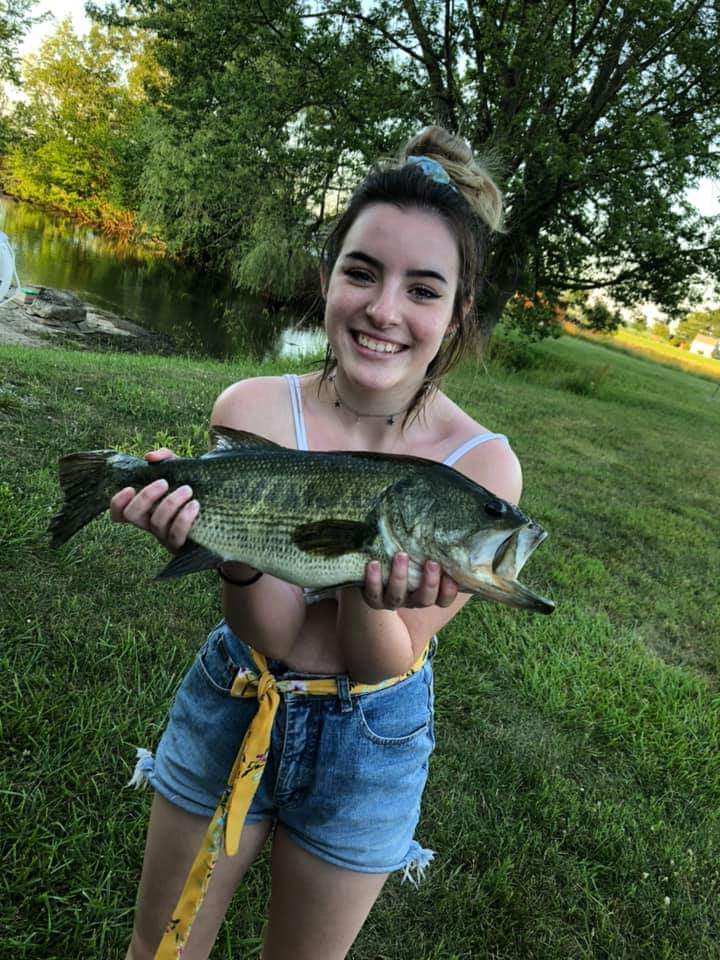 Barometric Pressure
29.99
LOOK AT THIS BIG OLE BASS PULLED OUT A LOCAL POND ON AN ARTIFICIAL FROG BAIT!
"Match the Hatch" is kinda generic saying for use the bait that resembles what the fish are currently feeding on. In this case the bait is Frogs- specifically "Scumfrogg Topwater Baits" Most of the time when the bass jumps out of the water, it slaps the lure and tries to stun it. If you jerk right away, the bass will realize that it isn't real bait and won't bite. As you're retrieving and the bass jumps, stop and lower your rod. The bass will think that it has stunned the frog and come to bite it for an easy meal. Set your hook. 
Anglers tend to stay away from the frog because they miss more then they set. Here are two tips to increase your hook set ratio:
Don't set the hook the very second that the fish hits the frog. Give it a chance to take the frog down, and then set the hook. Otherwise, the fish will be sucking in water and you will pull the frog out of its mouth before it has a hold of the frog.
Don't think that because you tried to set the hook and the frog flies into your boat that is the end of it. Pitch the frog right back to that spot and more than likely the fish will strike it again, as the first time it was just tail flashing your frog.
HAVE FUN BE SAFE AND GOOD LUCK FISHING
Suggested Baits