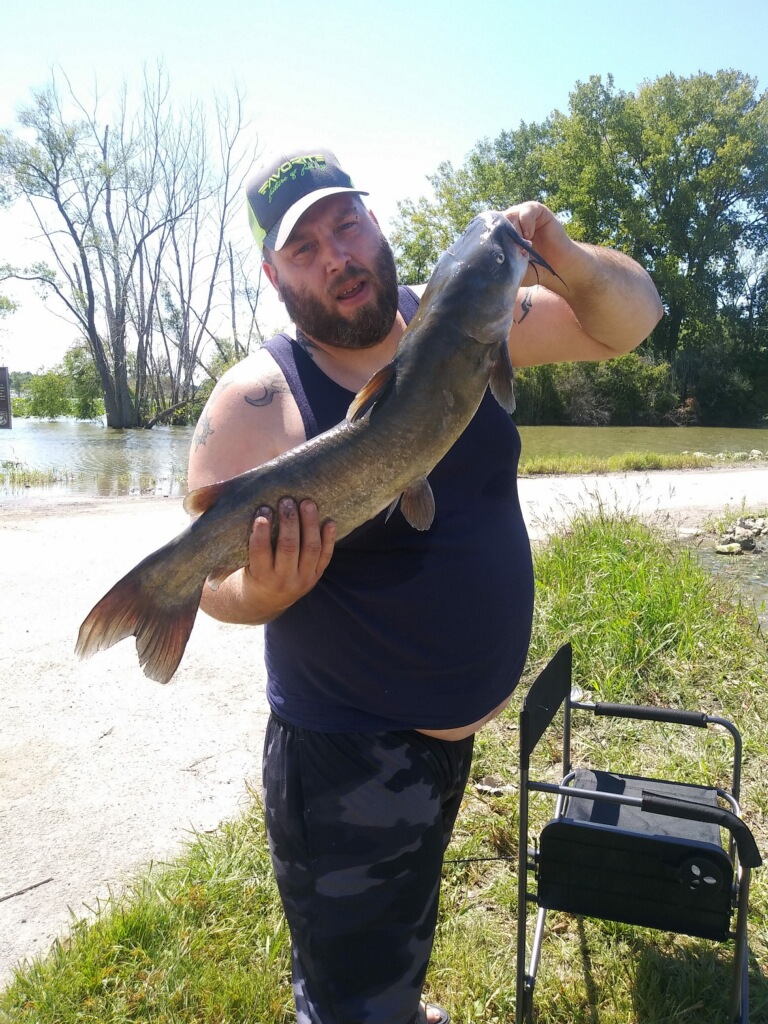 *click on images to enlarge*
Ok so we got some rain and some cooler nights-that ought to freshening up the river a little bit. Which by the way is running 4-5 ft low -if you went to Jerome rd rapids its about 6 in deep across the whole river in a few places. That being said there is still some good fishing out there in the river and it's only getting getting better as we cool down. Look at that nice catfish big Rob pulled out the other day- we've been seen quite a few of those being caught in the last few weeks. As we move closer to true fall we will see the steelhead and the resident walleye bite get better and better.
Those steelhead like clear cold water, so keep an eye on the river during the next rain we get -a day or two after it ends and the river clears up a little bit will be the time to start targeting those torpedoes all the way through November.
For little motivation go to the archives in the top right corner of this page and search October and November River reports you will see some good pictures of the steelhead and walleye we were pulling out of the river last fall.
Inventory…you know it has been very difficult to get any kind of recreational inventory whether it's fishing poles, kayaks, basketballs, bicycles whatever .. the whole shipping  and manufacturing process has been messed up since spring . BUT…We have been hustling and I have been driving all over the region to different warehouses  to pick up stuff so we are still decently stocked up on hook ,sinkers, some of your lighter action fishing poles ,bobbers and that kind of stuff. As far as kayaks are concerned I have over 40 on order since springtime ,still waiting on delivery.  Ammo and Firearms are very difficult to get as well… I don't think there is any 9 mm, 38 special or 380 ammo (reasonably priced) anywhere in the United States. When I get some ammunition I will be  sure to post it and let everyone know.
Kayak Rentals..we still have plenty of warm weather ahead of us even though the nights are beginning to cool. Looks like next week is going to be in the mid-80s, so we will be running our kayak rentals daily at least through the end of September, and depending what early October looks like we may still run some trips then…that's when the river is extra beautiful with all the leaves changing. Give us a call anytime and we will be able to walk you through the process of our rental programs.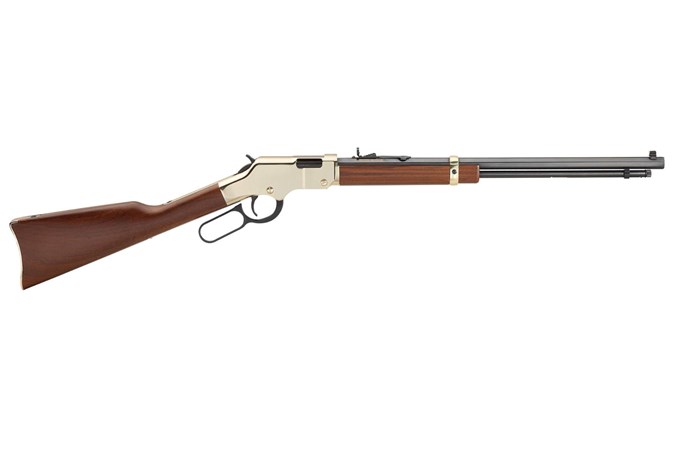 Henry Firearms- maybe you saw my video other day but we're pretty excited that we're bringing in a full line of Henry Firearms. I have two more coming in this week a Henry 45 caliber carbine, and a 22 lever action Golden boy I'll probably make another video to display those once they come in. The holiday season is approaching and you can't get a much cooler gift than Henry under the tree.
Put your feet up( on the river bank)Â  and have a great Labor Day
Suggested Baits