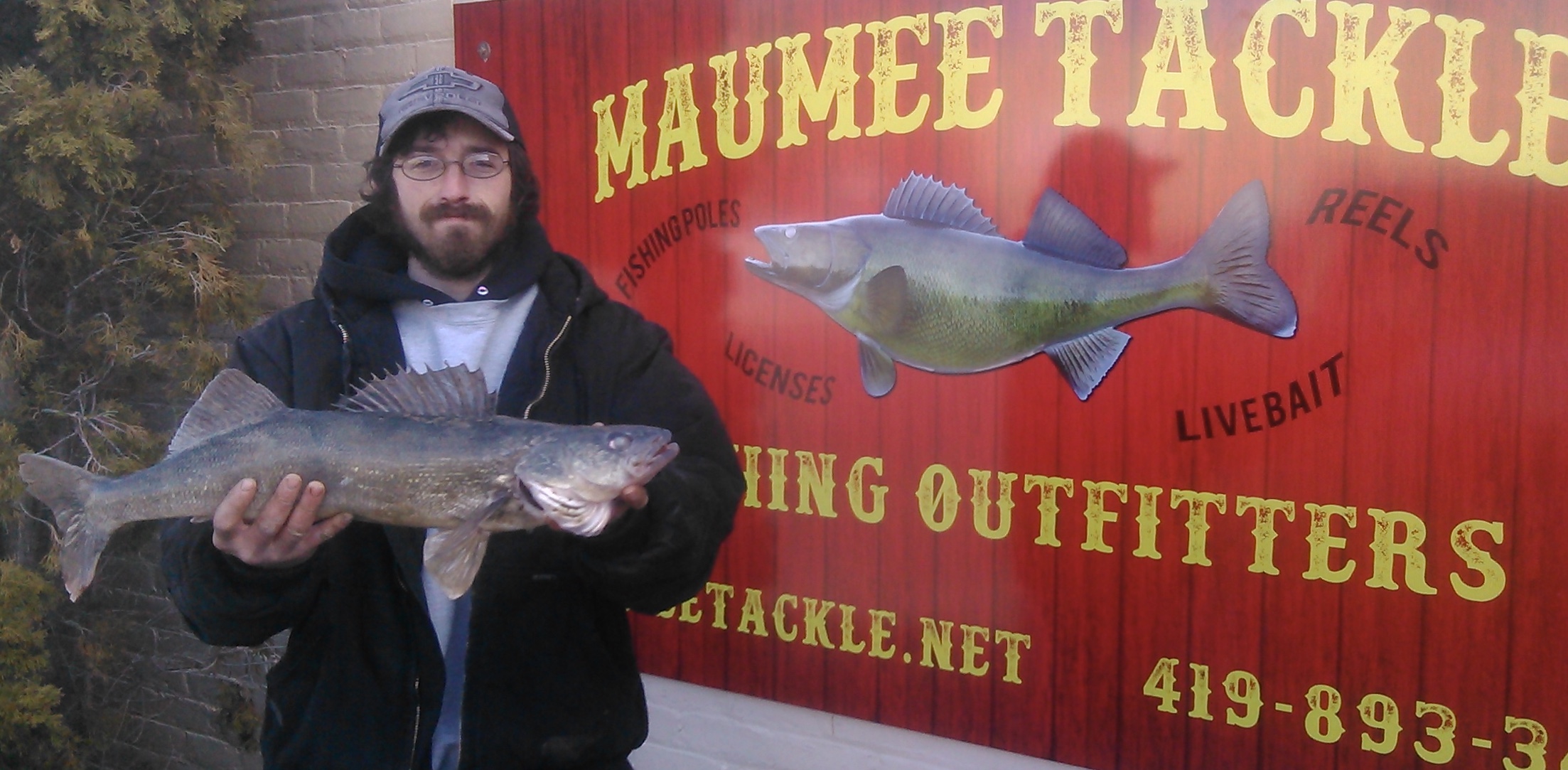 Water Temperature
38 DEGREES
Barometric Pressure
30.07 IN AND RISING
NEW BIG JACK LEADER- JOSH OREL BROUGHT IN THIS 4.73Â  lb JACK YESTERDAY MORNING.
SUNRISE-7:45 AM
SUNSET-7:41 AM
WADING TO BLUEGRASS ISLAND IS PERMITTED
Well yesterday the weather gave us a bit of a break , the wind wasn't too bad and it warmed up to a pleasant 37 degrees( the never ending winter of northwest Ohio).  The cold is finally supposed to break this weekend so we hoping for a little increase in the action. We saw some nice fish come up to the shop. The areas that seem to be producing best are Bluegrass island, Davis Overlook , A few out of buttonwood ,  and Schroders farm area. The low water has different parts of the river moving at different rates. For example anglers at bluegrass were throwing 5/8 to 3/4 oz weight while those that tried Orleans park had to go very light, 3/8 oz to get the lure moving.  I always recommend taking a few of each size weight with you because you never know exactly what the current is going to do throughout the day as levels are affected by rain and wind.
Leader length- 3 ft
Colors – Black head/ shimmer shad tail, Green head / green chartrusse tail, Orange head/ pink tail.
Have fun be safe and good luck fishing
*We have had some calls that the daily river report is not updating  into some mobile phones- the issue is if you search the report through google or firefox they are not getting the update loaded daily for some computer reason.  There is a simple fix- just type in our webpage " maumeetackle.net " in the top  "www."   web page box  or on face book and it will take you directly to our site without going through google ,or bing or firefox- this should bring you to the most current report. *
Suggested Baits