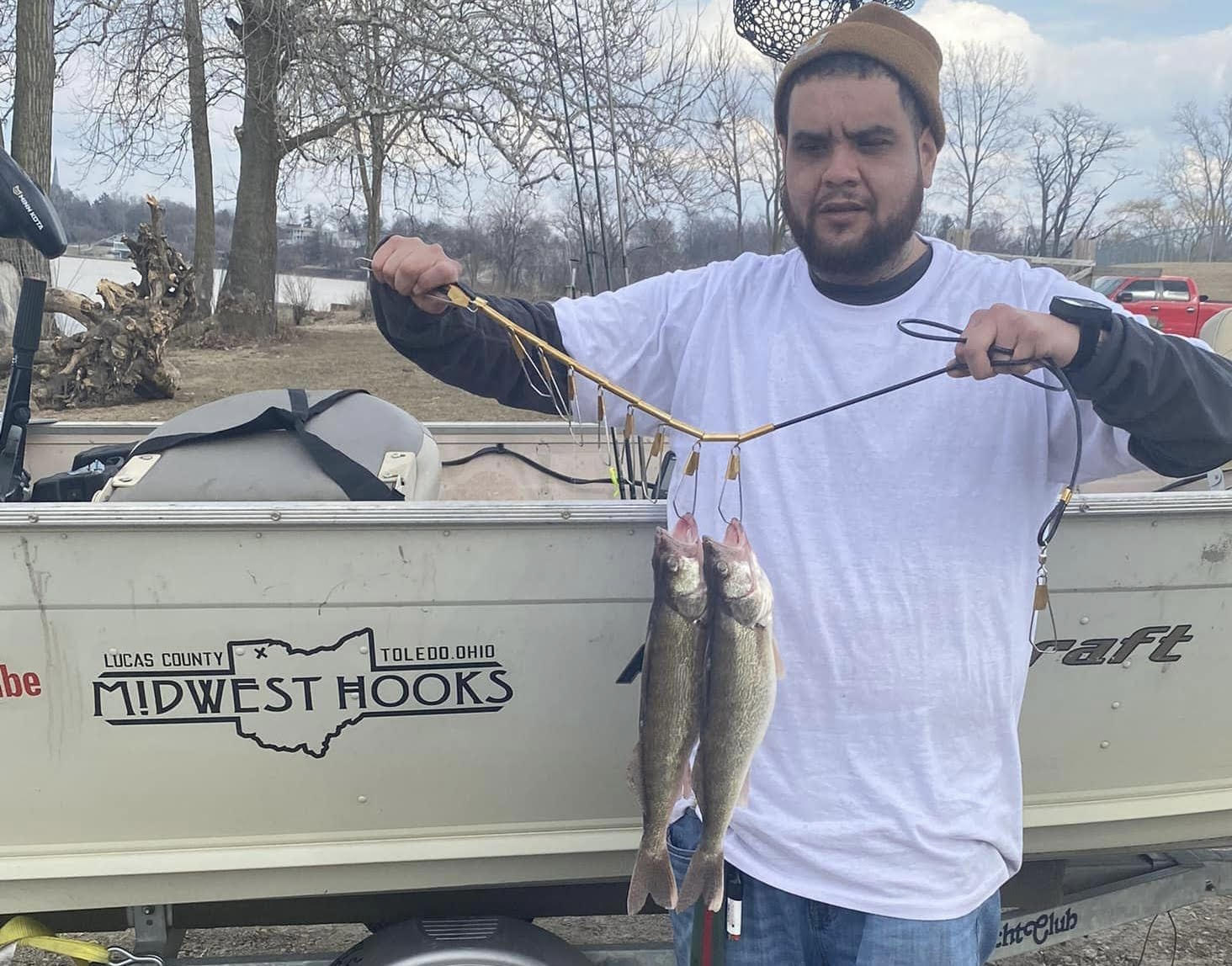 Water Temperature
43 degrees
Barometric Pressure
29.91
OPEN  6AM-8PM  MON-SAT
6AM-6PM SUNDAYS

SUNRISE/FIRST CAST – 7:44 AM
SUNSET/LAST CAST – 7:42 PM
WEIGHT:  5/8    –   3/4 oz 
BLUEGRASS ISLAND: at the permitted level, safe to cross
All public areas are accessible today. Buttonwood , Bluegrass Island, Ford st, all along the Towpath and Jerome rd rapids and Davis overlook .
We saw limits at Jerome rd, buttonwood, Davis over look and Bluegrass island. I anticipate today will be the same . The bright colors were hot yesterday..multi color heads – green tails, pink tails ,  yellow tails and fire tiger tails .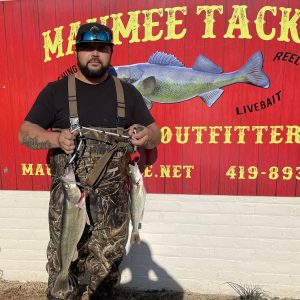 As you can see we're seeing some good fishing out on the river right now. The evening bite was very good-4 pm to last cast.
Fish cleaning available now at the shop – starting at 10 am ish daily.
$2 per fish  or $10 per limit–cleaned and bagged.
Cable heavyduty stringers in stock,
Minnows for crappie fishing ( they are starting to bite) if you dont feel like heading after the walleye.
Have fun ,be safe and good luck fishing.
Suggested Baits