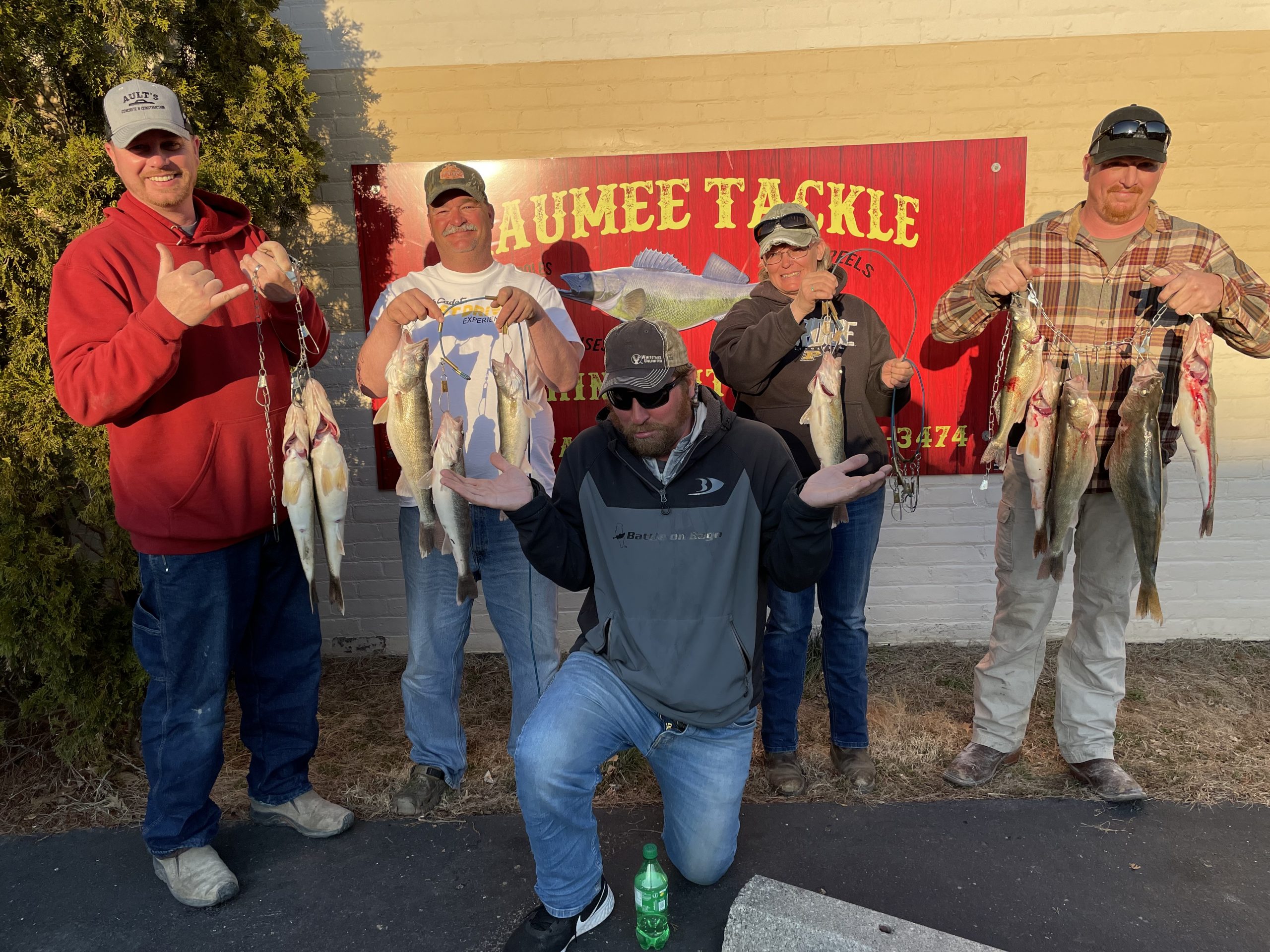 THE THRILL OF VICTORY, AND THE AGONY OF DEFEAT….
Its a tough river.
OPEN  6AM-8PM  MON-SAT
6AM-6PM SUNDAYS

SUNRISE/ FIRST CAST-7:42AM
SUNSET/ LAST CAST-7:44 PM
WEIGHT:  1/2  -5/8 oz
BLUEGRASS ISLAND: good to cross today. 
*Click on images to enlarge or download*
Colors: Bright colors such as the new improved Chartreuse green sparklefiretail on a green or red head.
Dont forget about double tails. Sometimes that little extra vibration  from a second tail is all it takes to get a walleyes attention.
.The lure is effective in all seasons but the prime time to throw the grub is in early spring. Throw the double tailed grub along ledges, channel swings where a creek empties into a river channel or any pockets that warm up quickly. Pea gravel banks and deep brush piles are also good spots to try the grub. Crappie  love them. When spring rains raise the water  levels, you can pitch or flip the grub to cover in the backs of creeks.
The bite has been on the last two days, starting in earnest on Wednesday afternoon. All that highwater we had last week brought in a large amount of walleye. Plenty of jacks and we are starting to see some good females as well. The faster water has been productive, such as bluegrass island, Jerome Rd., Rapids, Buttonwood Campground, and along the towpath.
Longer leaders have been effective –4 to 5 feet.
Dont get frustrated when you snag up…we are seeing broken rads due to yanking on deep snags . Give it a couple of tugs and if it doesn't come out  hold the rod straight to the line and pull, snapping the line at the jig or weight.
We have some weather coming our way this evening however those low pressure fronts are usually very good times to slay the walleye. Plus a little rain will bring in even more fish.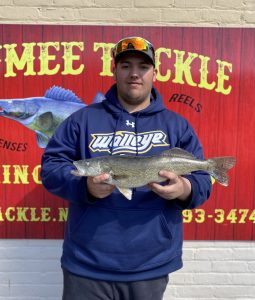 Have fun , be safe and good luck fishing.
Suggested Baits