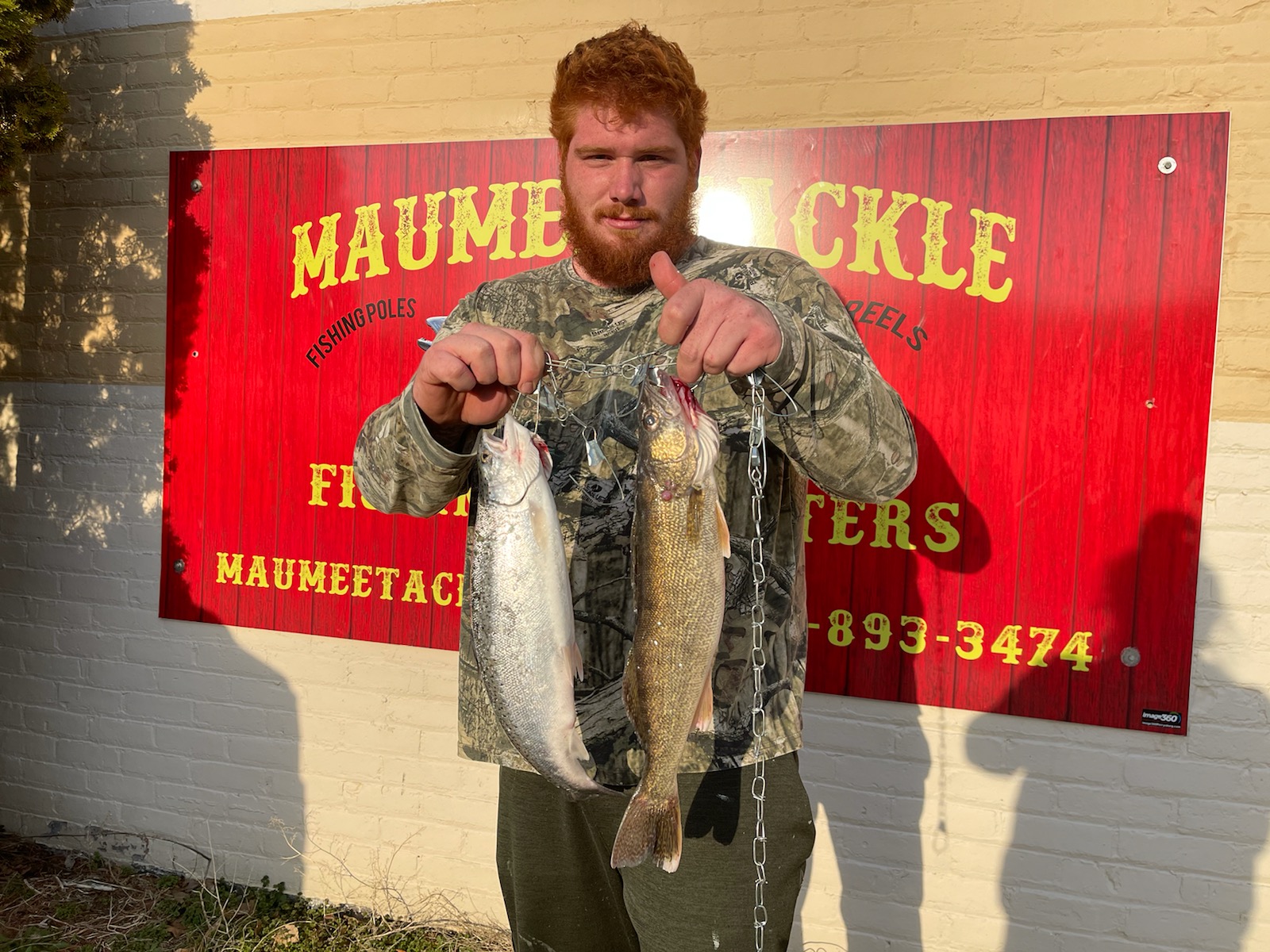 Barometric Pressure
29.94 in
Today is going to be better. A little windy. Looking ahead to a very good weekend.
Sunrise/First cast- 7:40 am
Sunset/Last Cast-7:45 pm
Wading to Bluegrass Island is  permitted
All fishing areas are accessible today .
Weight:Â  Â 5/8 oz -3/4 oz
Color-  Green head / green sparkle tail , black head/ orange tail, yellow head/  yellow tail     
Not a  whole lot to report from yesterday, all day was cold, drizzly little bit of sleet and windy, so it kept most fishermen at home. A few guys went out got one or two of fish here and there nothing spectacular. We are looking forward to a better day today- temperature should warm up a little bit to make fishing a little more comfortable, and the water level has come up maybe close to a foot in the last 24 hours. this should help bring some more fish in and spread those out that are already in the river. Today good places to try will be Jerome road rapids ,Buttonwood, Bluegrass Island and Davis Overlook. if you make it over to Fort Meigs the tip of the peninsula ought to be a good spot as well.
Fun, be safe, and good luck fishing
Suggested Baits