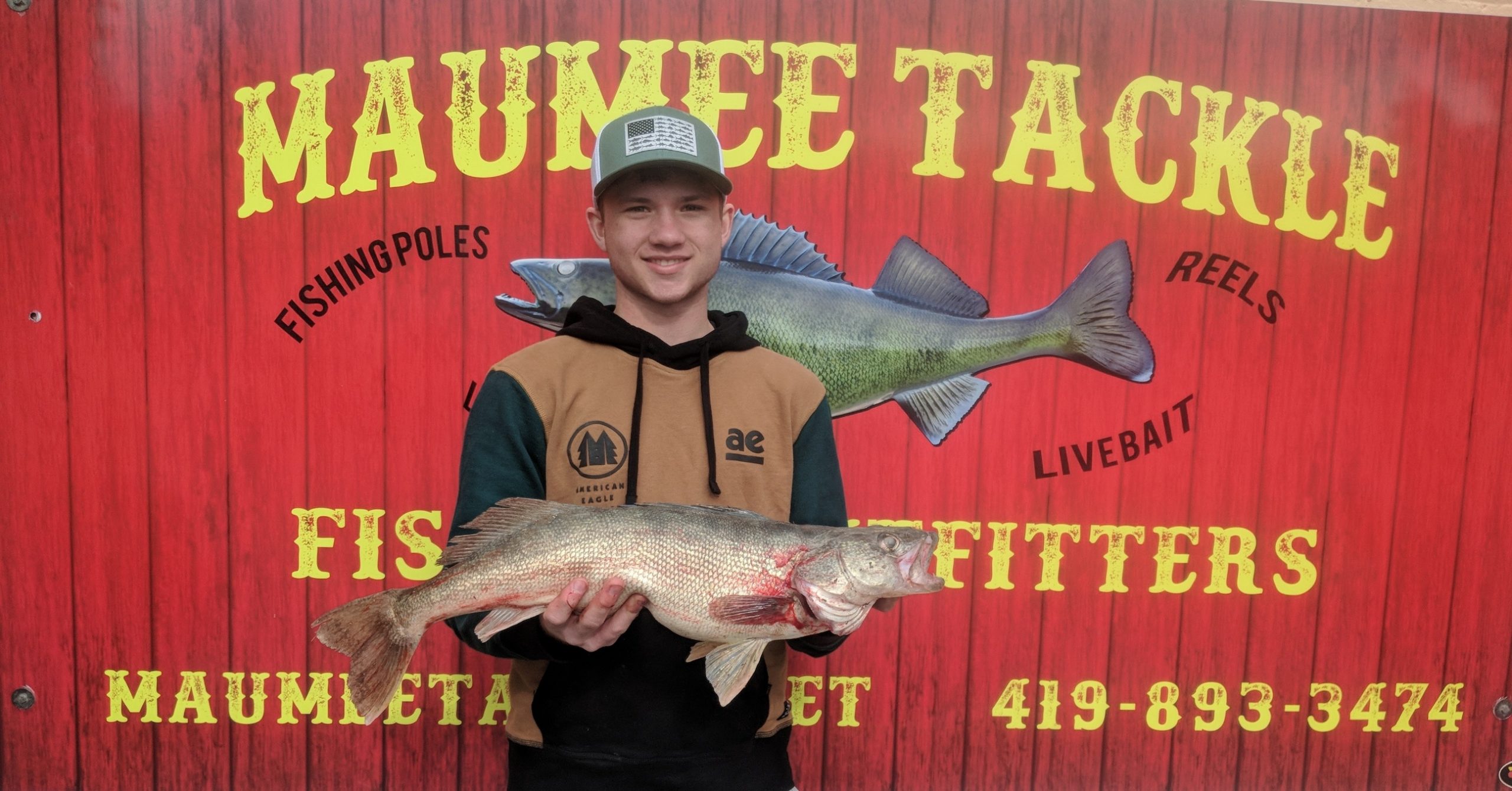 Water Temperature
39 degrees
Barometric Pressure
30.36 inHg. falling
Sunrise/First Cast-Â  7:39 am
        Sunset / Last Cast- 7:45 pm
        Weight: 1/2 oz-5/8 oz
        Colors: Pink head/ green chartreuse tail, Yellow head/ Rocket Red tail, Black head / Shimmer shad tail,  Orange head/ Xmas lights tail
CROSSING TO BLUEGRASS ISLAND IS NOT PERMITTED
As far as colors go, every fish we have seen has been caught on something different-but the common thread is the colors have been in the contrast pattern-  for example Pink head/ green tail. We haven't seen any caught yet with the head and tail the some color (pink head  and pink tail for example). So maybe for today stick with that-use colors that dont quite match up , I know that orange head and black tail was very productive last year so give that a try .
We saw a few caught yesterday at Ft Meigs , along the Towpath and at Davis Overlook.
Although it has been a slow start to the run conditions are steadily improving. Today there is a chance of rain in the late afternoon, so the bite ought to be pretty good as that weather system moves in.
Have fun, be safe and good luck fishing.
Suggested Baits