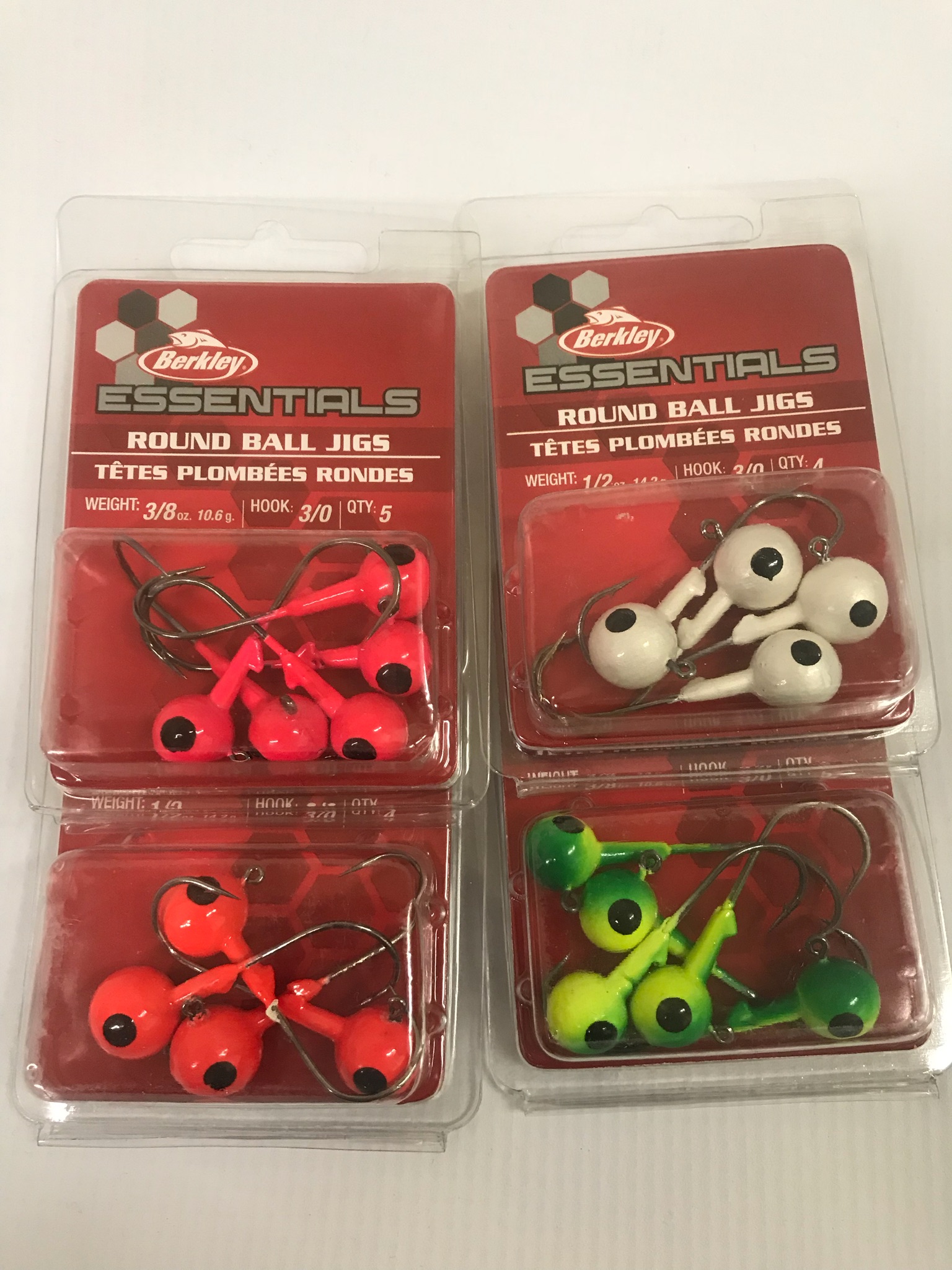 Water Temperature
40 degrees
Barometric Pressure
29.92
WADING TO BLUEGRASS ISLAND IS NOT POSSIBLE
Sunrise-7:06
Sunset-6:26
Well we didnt see any fish brought in yesterday.  The sloppy rain / snow mix kinda slowed things down .But now that that system has passed we can get back out to river to renew the hunt.
Today the river is up and running high again- came up 2 ft last night. So  the best places to try your luck will be the White street access area and Orleans park. If not getting any bites a good tactic to switch to  is to find that slack water and try fishing with a lead head presentation.
This style of jig with a grub tail creates a certain action when pulled through the water, and this motion is believed to prompt fish to strike.
For decades, spring river fishermen have used the lead-headed jigs in their attempts to entice spawning walleye to bite. With their weighted heads, the jigs put the bait down in the irregular and rocky bottom, where most of the fish are located .
But the hooks often lodge in the rocks along the river floor, or foul-hook fish while the angler is retrieving the jig. Snagging fish is illegal, and any walleye not hooked in the mouth must be returned to the river immediately, according to the guidelines for fishing the spring run.
Snagging has been a persistent problem during the run.
About a decade ago, a trend toward a more innovative rig started to gain some momentum. A few anglers had always been experimenting with different lures, but in this case a noticeable minority was using a variation of the Carolina rig, a standard in the bass fisherman's tackle box.
This rig puts a separate weight out in front of the actual lure or jig, and then attaches the lure to a separate section of leader. The weight pulls the rig down to the desired depth, but the jig or lure trails behind the weight, leaving the hook free from any material on the bottom. Walleye fishermen in the area are putting many variations of this floating jig assembly to use. The science behind the floating jig head rigs is sound, especially when applied to the usual conditions anglers encounter during the walleye spawning run — a swift current and a river bottom strewn with rubble.
It keeps the hook up off the bottom and out of the debris, and it also presents the lure in front of the fish..The floating jig style clearly results in less snags, so there is less tackle left in the river."
Have fun be safe and good luck fishing.
Suggested Baits