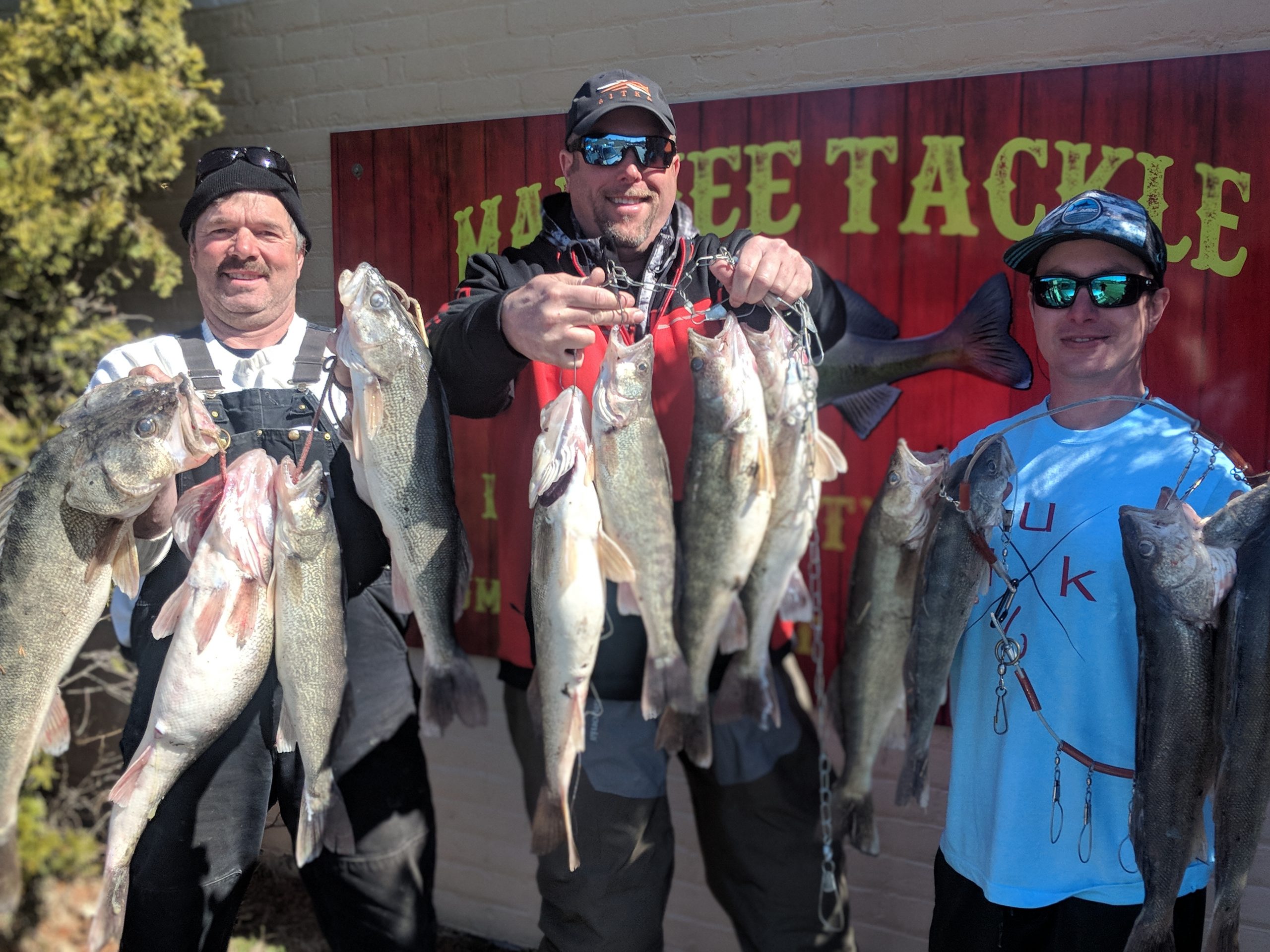 Water Temperature
42 degrees
Barometric Pressure
30.40 inHg. falling
*CLICK ON IMAGES TO ENLARGE*
Sunrise/First Cast-Â  7:27 am
Sunset / Last Cast- 7:53 pm
Weight: 5/8 oz -Â  3/4 oz

 Colors:  Orange head/  Motor Oil tail ,  Red head / purple tail,  Black head/ pink   tail,  Black head/ Xmas lights tail,  Green Head / blue sparkle tail
CROSSING TO BLUEGRASS ISLAND IS PERMITTED
WEEKLY BIG JACK CONTEST LEADER – 7.79 LBS
Wow what a great day on the river yesterday–Today we are expecting sunny, with a high near 54a calm wind becoming southwest 5 to 7 mph in the morning-another great day.
Yesterday we saw multiple limits before lunch time. Big females , big jacks, lots of 16 -18 in fish as well–all in all a really good day on the river.  The morning bite was decent but they really turned on once the sun came out and warmed the water up a bit. Today looks to be almost identical so if you have been waiting -dont , its time to fish. We are looking at the possibility of some rain toomorow and maybe a bit towards the weekend, thats ok its going to warm with mild winds . Once that barometric pressure changes as we get closer to rainy days the fish really turn on. Plus that rain should bring in another big push of fish from the lake .
Davis overlook, The peninsula at Ft Meigs, Bluegrass all produced limits yesterday, we are expecting the same today.  White street was producing some HOGS-big ole females ranging from 9-12 lbs  – probably be the same today .
Have fun , be safe and good luck fishing.
Suggested Baits