LEVEL-581.0
TEMP- 49.5 Â degrees
Barometer: 30.22 Â inHg and steady
Wading to Bluegrass Island is possible
Clarity-8 inches
Sunrise : 7:23 AM (First cast)
Sunset: 7:56 PM (Last cast)
Very short and to the point today..THE BITE IS ON! Get off the couch and come fish the Maumee River. We saw the first limit by 9am yesterday and limits all through the day. Bluegrass Island and Buttonwood Park are the hot spots right now. We did see fish from all access areas including Orleans park. Carolina rigs and lead head are working equally well today,
All fishing areas are accessible today .
Weight:5/8- 3/4 oz with increased flow still use bit heavier weight to touch bottom
Leader:36-48 inches
Colors: Red head/ silver sparkle tail – Green head / Motoroil tail – Black head / purple tail – White head/ White or silver tail
Today Mostly sunny, with a high near 51. East wind 5 to 9 mph.
Tonight Mostly cloudy, with a low around 37. Northeast wind 9 to 11 mph.
Thursday Showers likely, mainly after 4pm. Cloudy, with a high near 44. East wind 15 to 17 mph, with gusts as high as 30 mph. Chance of precipitation is 60%. New precipitation amounts between a tenth and quarter of an inch possible.
Have Fun Be safe and Good LucK Fishing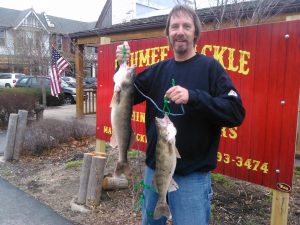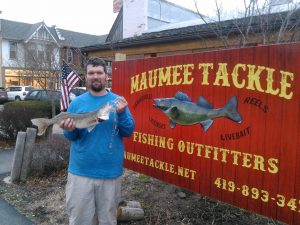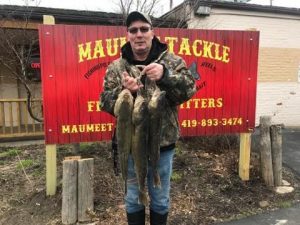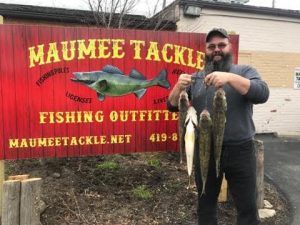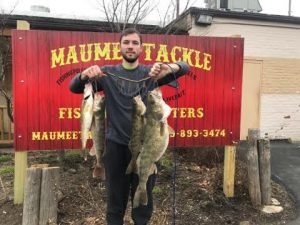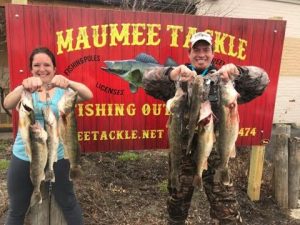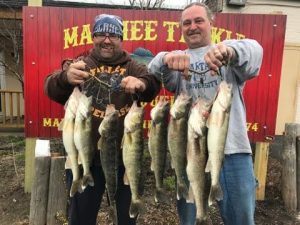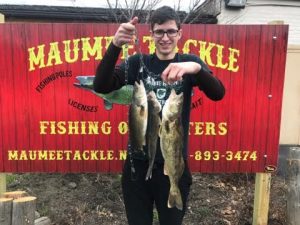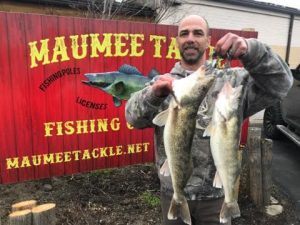 Suggested Baits