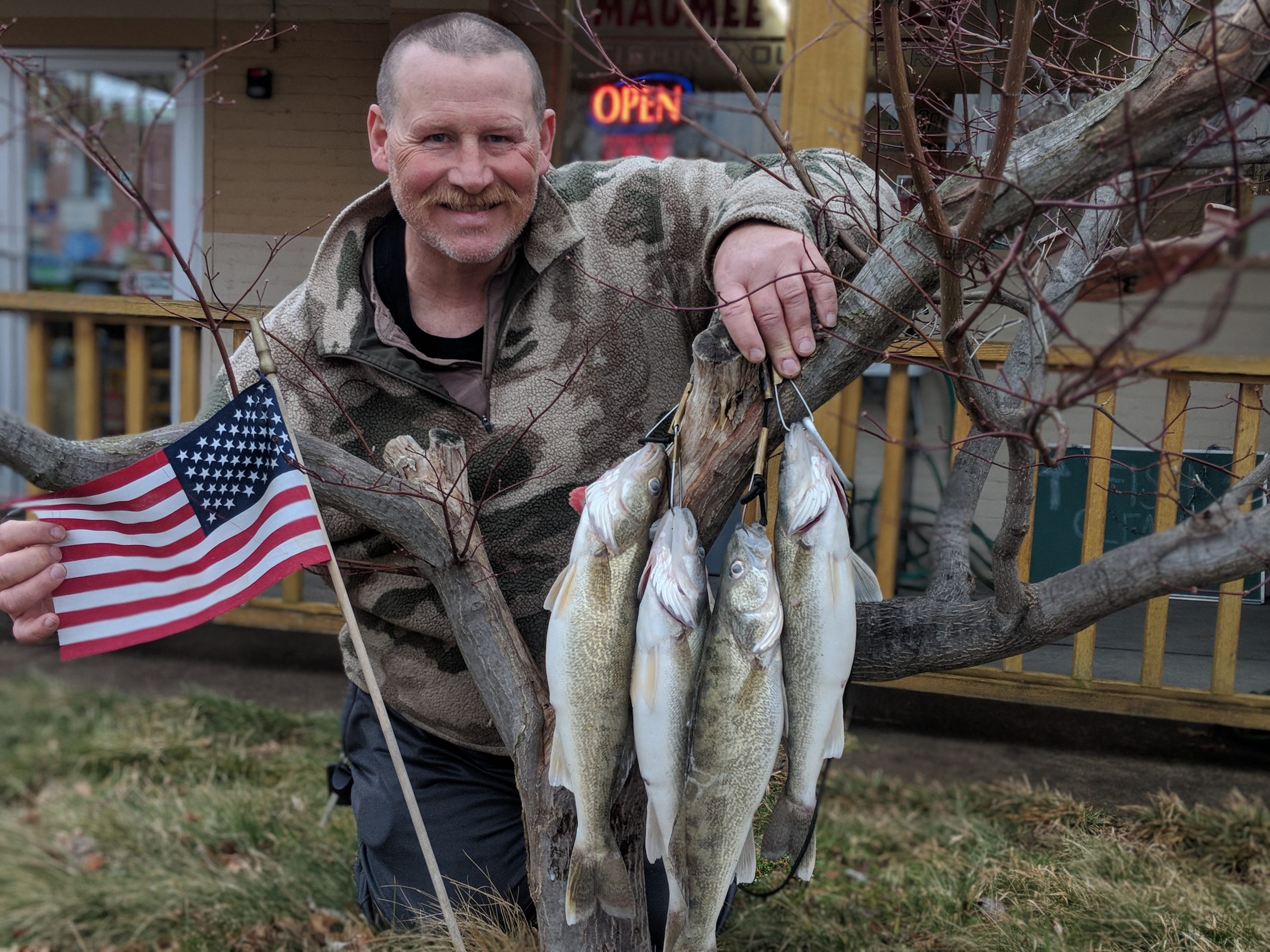 Barometric Pressure
29.28
Big Joshys stocked back up. Plus we now have the Big Joshy Crawfish Baits.
Sunrise/First cast- 7:23 am
Sunset/Last Cast-7:56 pm
Wading to Bluegrass Island is not  permitted
Weight:Â  Â  3/4 oz – 1 oz
Here we go again! Yesterday morning in the rain the fish were biting great. Again I say -that river is full of walleye.
All the early morning anglers got into some fish–around lunchtime the temp really dropped and the wind kicked in hard making for a tough afternoon and evening bite.. Today they should still be in there heavy . We have a few cold nights , which is good , ahead of us. That will take a few degrees off the river and keep those walleye in and the white bass out for now.
Higher water areas have been productive..especially the Towpath, Orleans Park , Davis overlook, Ft Meigs and Ford st.
*click on images to enlarge*
BOAT REGISTARION AGENT
Starting this weeks we are a water craft registration agent. That means you can skip the DMV and come right here and renew your boat tags, get new boat tags, register your kayak and all other water craft.  
Boat registrations are good for three years and expire on March 1. There is no late fee for renewing after March 1.
What you need to get a boat registered depends on what type of boat it is. Generally you need proof of ownership, some detailed information on the boat, some detailed information on you (the owner), a drivers license, and the registration fee.
Existing boat registrations can be renewed online as long as you have a PIN and all information on the boat AND owner is up-to-date.
New boats can be registered in person at a Boat Registration Agent or at a Watercraft Office. Call before you visit in person, to make sure they are open, and to check what type of payment they accept.
The cost of your registration depends on the length of your boat, how it is propelled, and which type of registration you are buying.
Have fun ,be safe and good luck fishing.
Suggested Baits