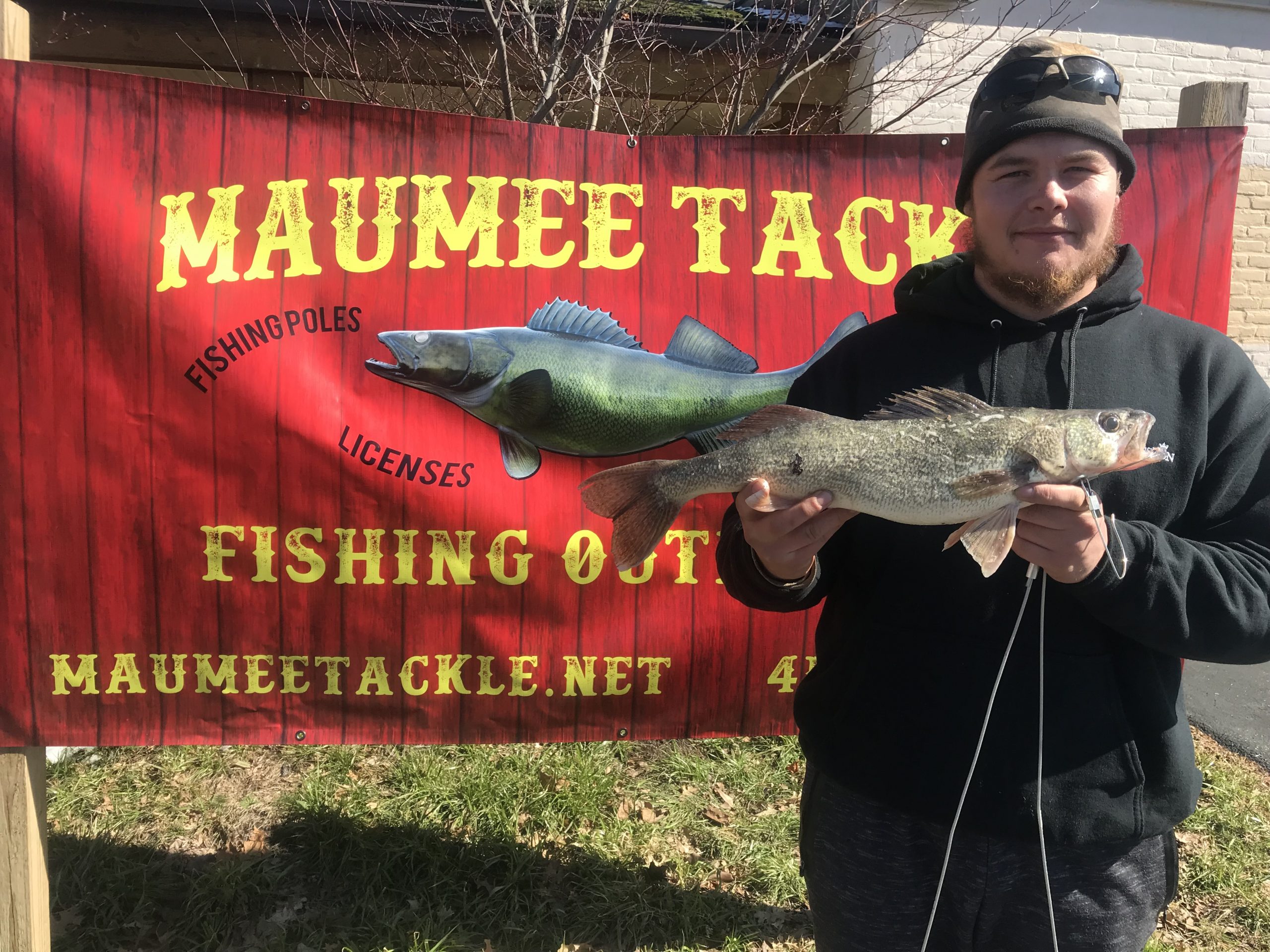 Water Level
586 ft and dropping
Water Temperature
40 degrees
Barometric Pressure
30.52 and rising
Sunrise- 7:03
Sunset- 6:29
Wading to Bluegrass is not possible.
For as high and fast as the water was yesterday we has some encouraging reports.  Hardcore fishermen were out yesterday and we saw one nice jack brought up to the shop. Had reports of a few being caught down at Orleans Park , so that means this warmer water definitely has the resident walleye active and we might see a few early runners mixed in there as well. As the water continues to drop acess to other areas of the river will become available and we will begin see to better numbers for sure.
If your fishing today your still going to need a decent amount of weight ,  at least 1 oz, to touch bottom. Or a 1/2 oz lead head.
The few fish we have seen caught were on chartreuse heads and chartreuse or firetiger tails.  As we get more reports and better conditions improve we will know more about the "hot" colors.
Your best bet today  with the high water is still going to be Orleans Park or the White street access.
Have fun, be safe and good luck fishing.
Suggested Baits