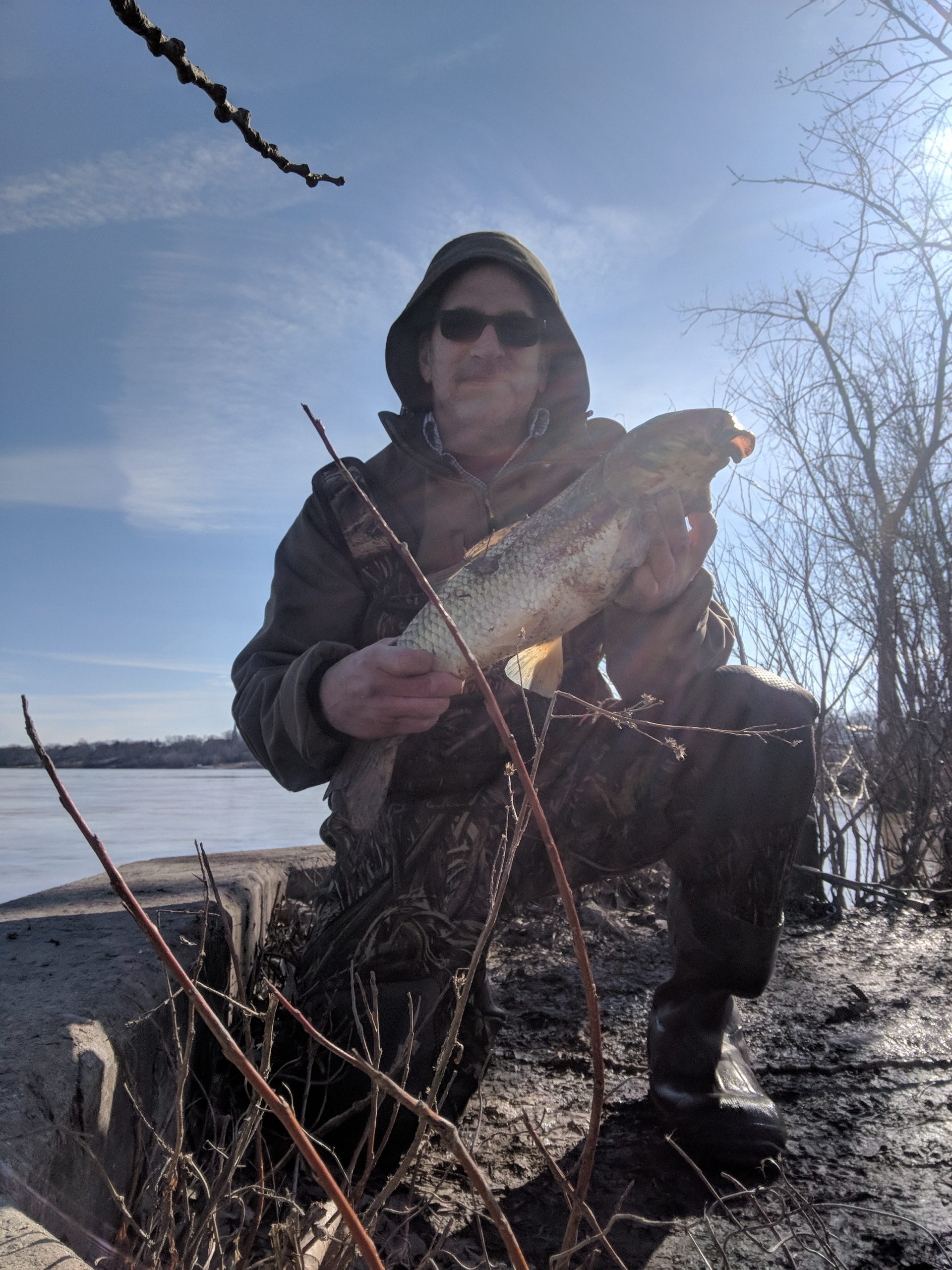 Water Level
583.5 and dropping
Water Temperature
40 degrees
Barometric Pressure
29.90 inHg. falling
AWWWW MAN I THOUGHT I HAD ONE!!
Sunrise/First Cast-Â  7:01 am
Sunset / Last Cast- 6:30 pm
Weight:Â  Â 3/4 oz – 1 oz
Crossing to bluegrass is not permitted-
These days we are getting a lot of questions on what are rod ratings .
Let me start by saying that I like the term "casting weight" than rod rating. The casting weight is the lure weight  that the rod is designed to work with.  In other words what is the minimum and maximum weight that the rod will allow you can cast at maximum distance. It indicates how the blank can be optimum loaded for you to cast at great distances with maximum control. Usually a figure between the minimum and maximum is the optimal loading capacity of that rod.
Most rods have recommended weight limits for instance the Maumee tackle Slayer has a rating  of 1/8 to 3/4 oz. What happens when you throw a heavier than recommended weight say 1oz? You just have to be careful when casting, as it may put too much load on the tip of the rod and cause problems like tip break.
 A rod should be designed to achieve two tasks:
One task is to act as a shock absorber. The rod should bend and flex as the fish lunges and darts in its efforts to escape. This shock absorption helps to guard against hooks pulling out, or line breaking.
The second task a rod should achieve is to provide lift. This is a rod's working curve. A bent rod tries to recover its shape/ straighten up. This provides lift, helping the angler recover line.
The lock-up point is the point at which a rod will bend no further without breaking- dont get there.
Have fun be safe and good luck fishing
Suggested Baits