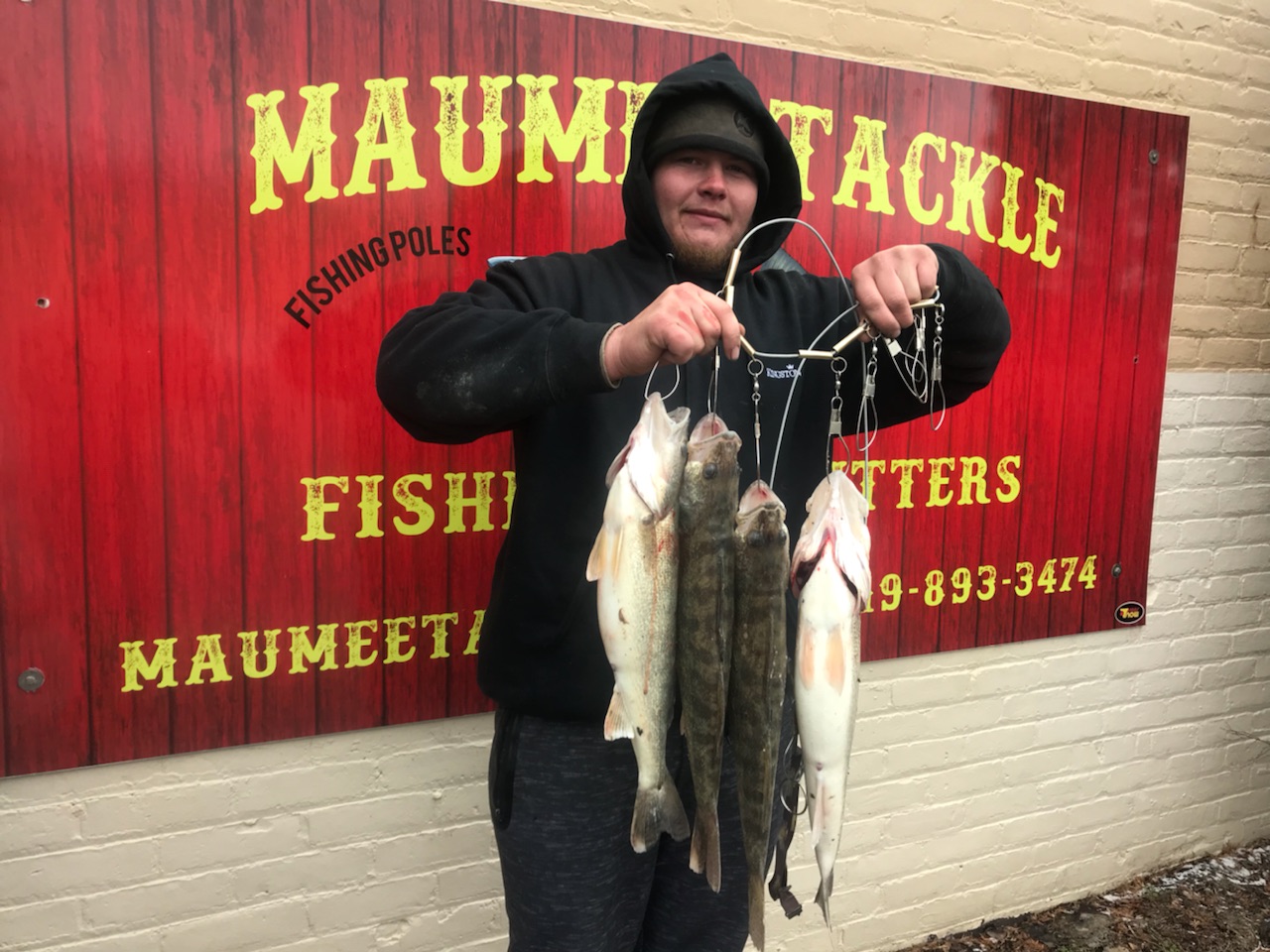 Water Temperature
37 DEGREES
Barometric Pressure
29.94
SUNRISE-6:55 AM
SUNSET-6:35
WADING TO BLUEGRASS IS PERMITTED
YESTERDAY ,ALTHOUGH COLD, WAS PRODUCTIVE FOR THOSE THAT VENTURED OUT ONTO THE RIVER.  WE SAW THE FIRST LIMIT BROUGHT IN AND A NEW LEAD IN THE BIG JACK CONTEST AS WELL.  SAW SOME FISH COME OUT OF THE TOWPATH AND THE RAPIDS AT JEROME RD.
TODAY ALL AREAS ARE ACCESSIBLE AND WE HAVE HAVE SOME GOOD INFO AS TO WHERE THE FISH ARE LAID UP AS ANGLERS VENTURE OUT TO THEIR FAVORITE SPOTS.
WEIGHT- 1/2 TO 3/4 OZ
LEADER – SHORTER LEADERS WERE PRODUCTIVE YESTERDAY SO PROBABLY NO LONGER THAN 3 FT
COLORS- THE CHARTREUSE COLORS HAVE BEEN BEST SO FAR.  GREEN CHARTREUSE,  GREEN FIRETAIL, FIRETIGER- BUT WITH TODAY BEING OVERCAST IT MIGHT NOT HURT TO TRY A DARKER COLOR -PURPLE, MOTOROIL AND BLACK ARE ALWAYS GOOD OPTIONS.
HAVE FUN BE SAFE AND GOOD LUCK FISHING
Suggested Baits