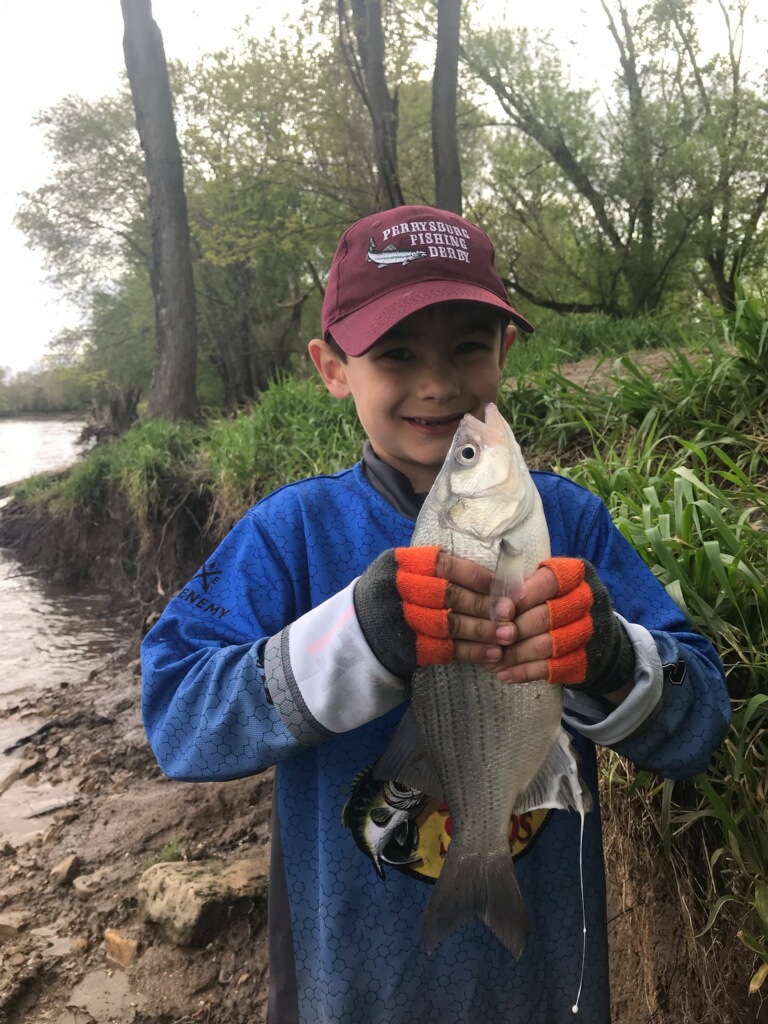 Water Level
583 ft above sea level
Barometric Pressure
29.88 inHg. rising
Another week of cold temps and rain has the river UP (just a foot) and the water temperatures  DOWN (5 degrees). The cold is just prolonging the white bass run and keeping more of those late running walleye here in the river. We will see walleye caught in June with these cold night.
White bass, walleye and BIG CATFISH..dont be coming in here with some teeny fish – show us some pictures of some hogs ! If you want to learn how to catch these big fish stop in the shop and we can show you the right rod,reel , line,hooks and bait to use.  Think "shark" thats the size rigs you need .
Most of these avid big cat fishermen practice C.P. R. which stands for CATCH-PICTURE-RELEASE.
Crappie are starting to bite as well ..drop a line in your local pond and you never know what you may get into .
The rest of the week is looking pretty good , maybe mother nature will ease up on us and we can have a little sunshine to go along with our fishing.
Have fun be safe and good luck fishing
Suggested Baits