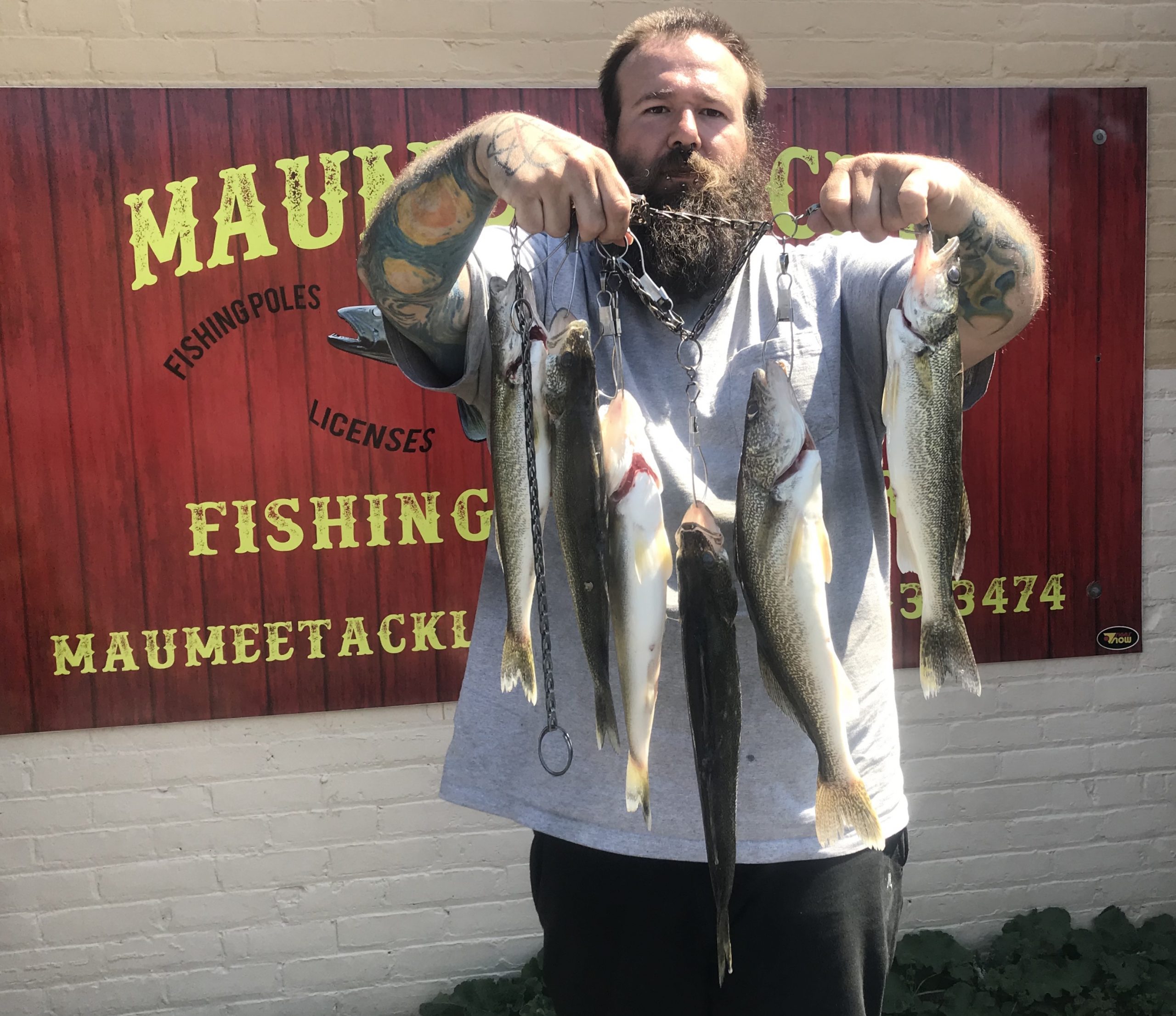 Water Temperature
56 degree
Barometric Pressure
29.92
Wading to Bluegrass  Island is permitted
BAM! 6 Walleye limit by lunchtime yesterday- Bluegrass and Buttonwood are the places to be.
Day-Green head/green Tail
Night- Orange head/Black Tail, Green head /Motor oil tail
Faster water: Bluegrass , Buttonwood and Jerome rd rapdis–I expect to see some 6  walleye limits come out of these areas today.  The river still has a significant amount of walleye spawning in the river.  At night these fish become very active, Small crank baits and darker colored tails on a Carolina rig should turn them on.
Slower water: Orleans , White street and Ft Meigs- More white bass coming in yesterday. A lead head with a pink, white or silver tail- Chaitterbaits and roostertail spinners are deadly for these aggressive fish.
Have fun , be safe and good luck fishing
Suggested Baits