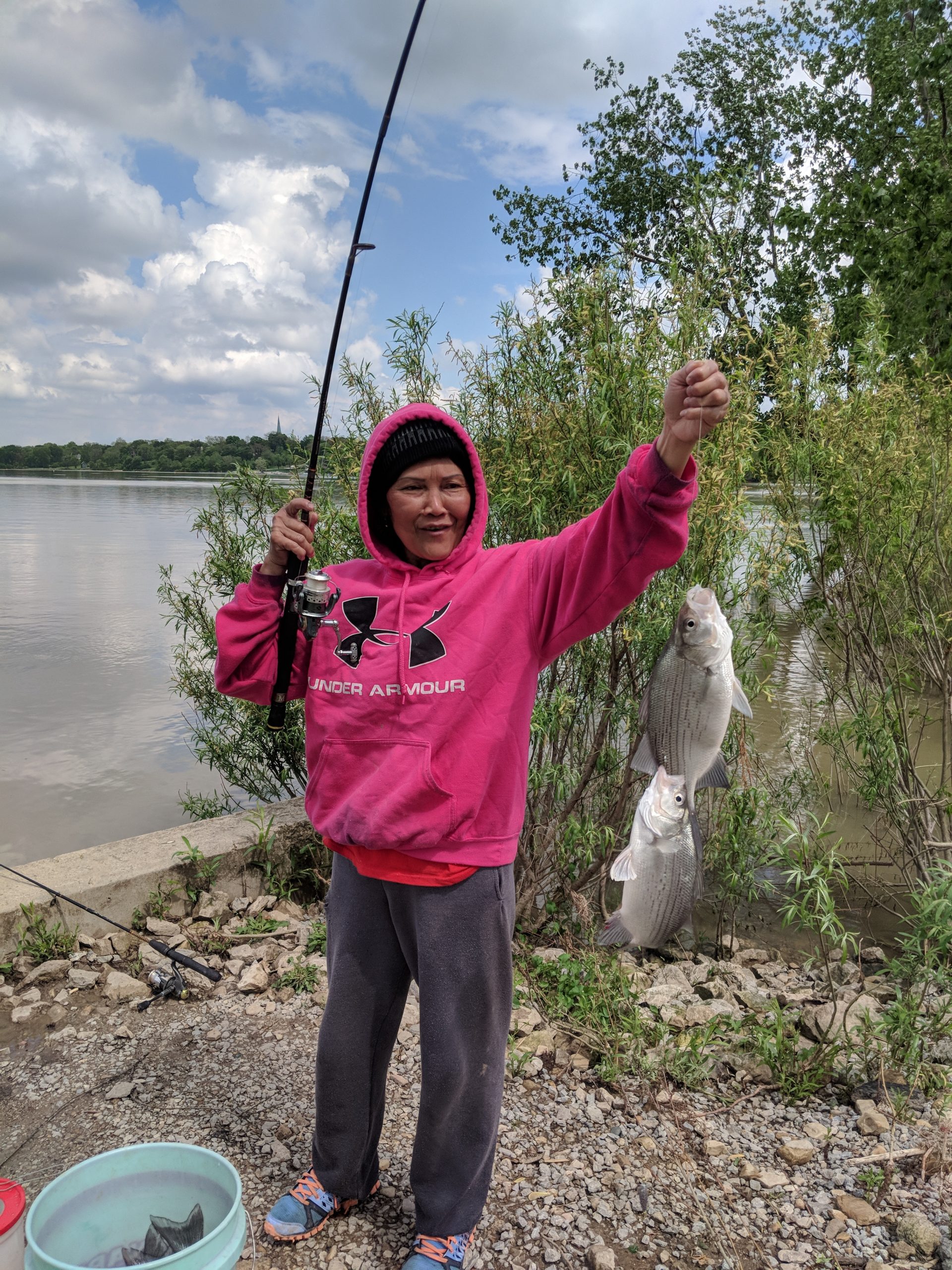 Barometric Pressure
30.29
Thats a DOUBLE she reeled in featured above. 
Leader for white bass contest this week is only .9 lbs–Cmon Man!  You have till close of business today to get your big bass entered!
Bam! The white bass bite picked up yestrday afternoon and was slammin all evening. As the water dropped and began to clear a bit those bass were able to see the baits better and it was on.
Chatter baits- Leadhead with twistertail and minnows were all productive.
*click on images to enlarge*
We saw buckets full caught and even a few walleye-TIME TO GET OFF THE COUCH AND COME ON UP!
Despite the rain (not much) it wwas a great day on the river and today should be even better.
Have fun be safe and good luck fishing.
Suggested Baits