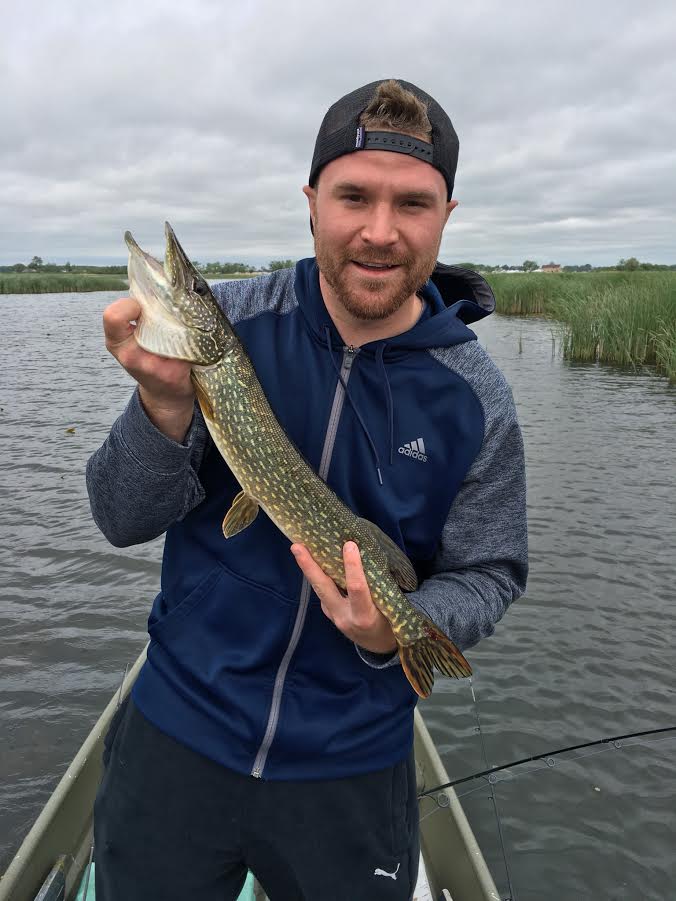 Water Level
585.5 - wading to Bluegrass island is not possible
Water Temperature
63 degrees
Barometric Pressure
29.85 and falling
10% OFF ALL WADERS MEMORIAL DAY WEEKEND ! We are fully stocked with Proline and Lacrosse waders at a signifigant saving to our customers. We can easily save you up to $60 from what you you pay for the exact same waders at the big box sporting good store!  For example Lacrosse Realtree Super Brush tough waders Run you $270 at the big box sports store- Only $209.99 at Maumee Tackle PLUS AN ADDITIONAL 10% OFF THIS WEEKEND ONLY!
We still have many sizes in Mens including Stout and King sizes. We also have limited Women and Youth sizes available.
Yesterday I saw anglers pulling in White Perch one after another using night crawlers fished near the bottom. They were a mixed size with a bunch of small to mediums with one or two big ones thrown in. There were also a good number of catfish caught as well using the same method . Â We did see a few white bass but their numbers are dwindling.
The rain that came through the area has the river on the rise so you are going to need a heavier weight to get the bait down to the fish. With the stronger current look for that slack water- just a little slack or eddy provides the fish with some relief from the strong current and thats where they tend to lay up in conditions like this. Also fish along the edge of the bank as the current is not as strong there as well.
Since the river has been tough fishing the last few weeks we have see many anglers head out towards Lake Erie, there are many places to fish for bass , crappie cafish , walleye , big bluegill .. out that way even without a boat. Along the shore at Sandusky bay, Maumee bay  State park, Metszgers Marsh, Catawba State park .
Detailed Forecast
Today
Cloudy, then gradually becoming mostly sunny, with a high near 74. East wind 5 to 8 mph.
Tonight
Partly cloudy, with a low around 56. East wind around 5 mph becoming calm in the evening.
Sunday
Showers  likely, mainly between 11am and 5pm. Cloudy, with a high near 78. East wind 5 to 8 mph.
Memorial Day
A slight chance of showers after 2pm. Mostly sunny, with a high near 75. Breezy.
Have fun be safe and good luck fishing.
Suggested Baits