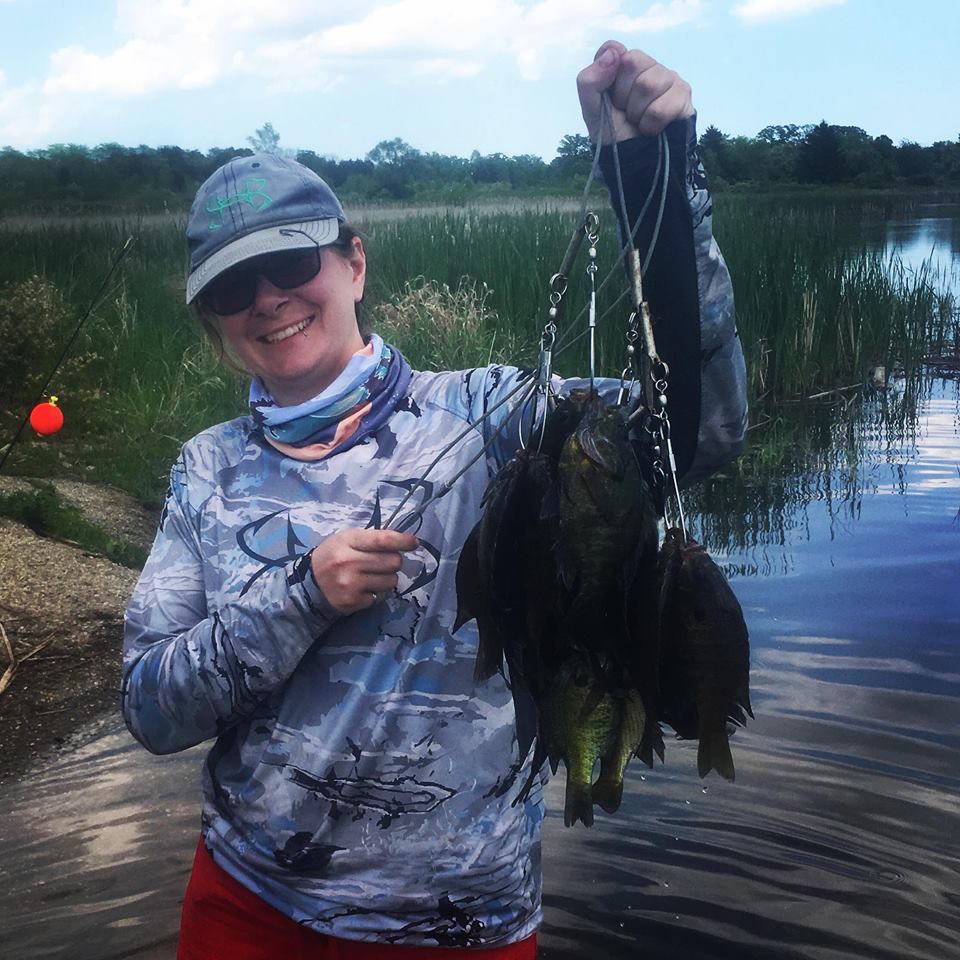 Water Temperature
76 degrees
Barometric Pressure
29.94 steady
PANFISH AND CATFISH ARE HITTING HARD RIGHT NOW
*click on images to enlarge*
Wading to Bluegrass is permitted.
Well seems like we went right from winter to summer this year. That water in the river dropped and heated up quick this past weekend. We saw a few anglers get into some White bass fast and furious, Some big schools were hunkered down in some deep holes along the river, unfortunatly the majority of anglers only got into a few white bass . A bunch of the females still had eggs that hadnt been released so if it cools a bit and rains a little we may get another day or two towards the end of the week with some good white bass action.
Catfish are ON! This heat did not bother the big cats one bit, they were out prowling all over the river and as a result some anglers went home with coolers full.   Anything with a little scent seems to be triggering a pretty quick catfish bite right now, Some minnows, Cut shad(nice and greasy), chicken livers,  and of course fat juicy nightcrawlers put on a tight line just off the bottom and hang on.
Have fun, be safe and good luck fishing.
Suggested Baits