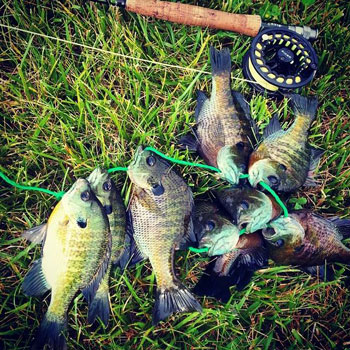 Barometric Pressure
29.69 rising
*Summer has materialized ,the river conditions have stabilized, the walleye run is over and white bass is trickling down, so  I will be doing the report 3-4 times a week instead of every day. Although I will update the river level and temp daily.  I will also start doing some reports on what happening out on lake Erie. *
Maumee River
Wading to bluegrass is permitted
Well the threat of rain really never materialized, some high wind and drizzle . So the river really didn't cool down or refresh.  There are still a good amount of White bass in the river just biting slowly. The catfish bite and the panfish bite has been hot. Head up towards grand Rapids Ohio and visit the Providence dam area, its a great spot to hit some crappie, walleye, white bass and BIG catfish.
Lake Erie
Fishing hasn't been this good in over a decade.. Limit catches in an hour happening every day and you only have to go out of west harbor from 1-3 miles. Its awesome. The recent spawns with the  ice seasons we have had are making for great fishing this year and many more to come.
We are fully stocked up on live bait.
MENU:
Night Crawlers- $2.35 doz   or  $4.40- 2 doz
Flat of Night Crawlers-(500 worms)- $60 prepaid
Green Night crawlers  $3.30 doz
Emerald Shiners- $2.75 doz
Leeches–$4.25 doz
Leaf/ red Worms- $3.25 – 25 count
Wax worms- $1.75-25 ct
                         $3.50-50 ct
                         $13.00 -250 ct
Cut Shad-$4.99 per bag
Crawfish-available next week
Have fun be safe and good luck fishing.
Suggested Baits