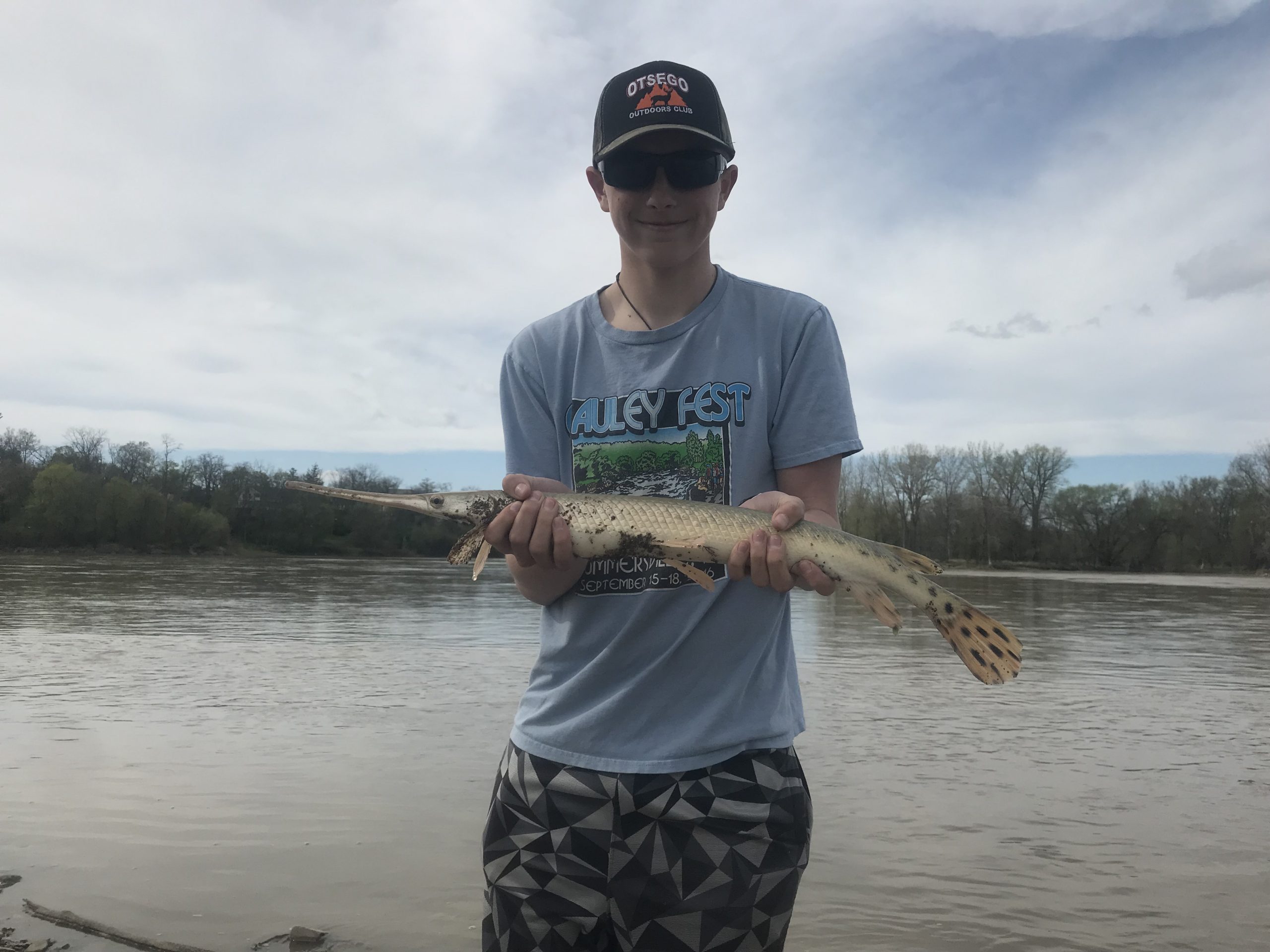 Water Level
583 and dropping
Barometric Pressure
29.55
Wading to Blue grass is not permitted
All sorts of stuff is biting.. the young man pictured above nailed this Gar and he and his buddy had a basket of 40 white bass to go along. With this higher water the fish were hitting very close to shore yesterday.
With levels dropping today I expect we should see a massive amount of White bass in the river. And with out the 40 mph wid from yesterday they should be a lot eaiser to get.
Any lure such as Jig head or rooster tail colored pink, white or chartrusse  should trigger that bite today for the white bass.
Walleye are still hitting- Button wood and Ft Meigs should be great spots to hit today.
We are now carrying cut Shad for catfish bait 
Have fun be safe and good luck fishing.
Suggested Baits