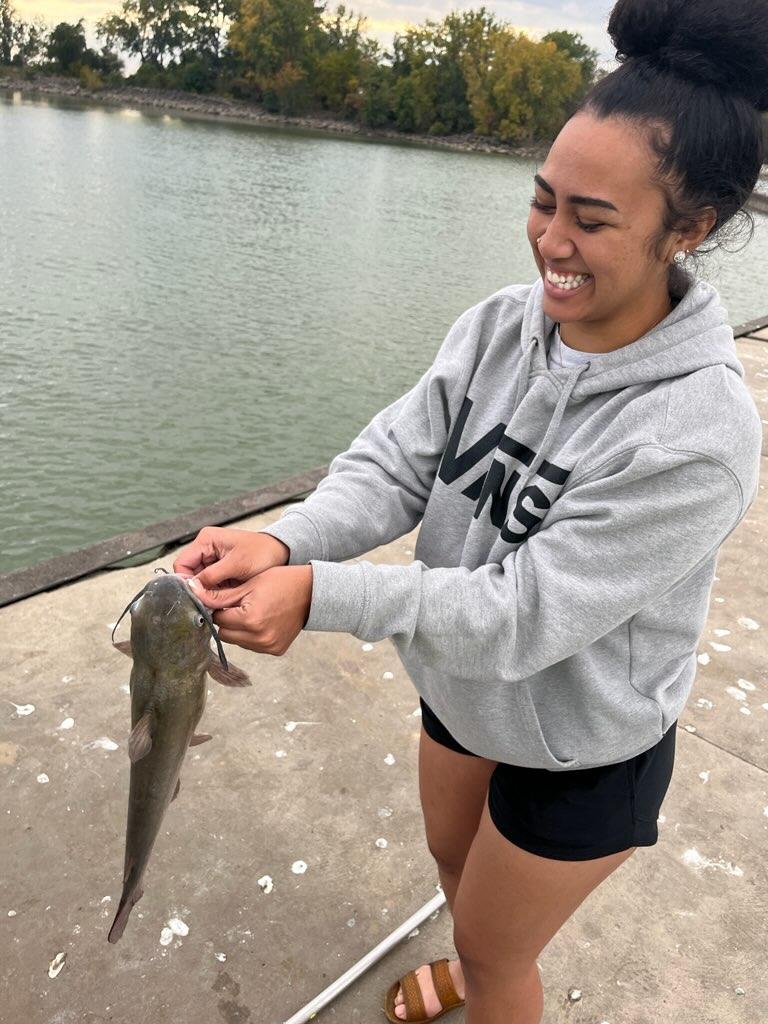 Water Level
577--veerrry low
Water Temperature
52 degrees
Barometric Pressure
30.18
This is the smile you get on your "First Fish Ever"!  Good Job!
Water is colder and more clear than it has been in awhile. Small mouth bass and catfish have been the predominant fish biting this week in the Maumee.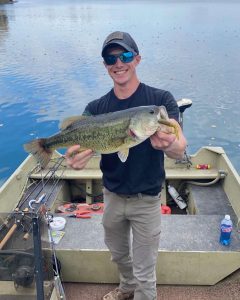 Me and Buckshot took a quick run out to the pier's and  picked up some evening perch and walleye . Minnows for the perch and we were throwing the straight bomber crank baits for the walleye. We had multiple hits between 630 and 9 PM . Looks like it's shaping up to be a good night fishing season.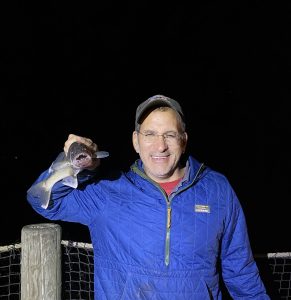 Straight crankbaits vs jointed crank baits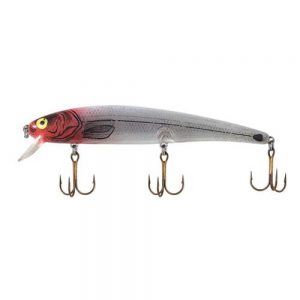 Straight-bodied crankbaits have a tight  wobble and may be better right after a weather front rolls through.   Straight-bodied baits mostly tend to be more buoyant than the jointed .  The retrieve:basic straight cranking can be effective, but add twitches and occasional rips(hard short  pulls) throughout the retrieve make the action more erratic. Of course this can trigger more reactions.  In cold water situations, less often means more, roll it in slow and  pause rather than twitch or rip.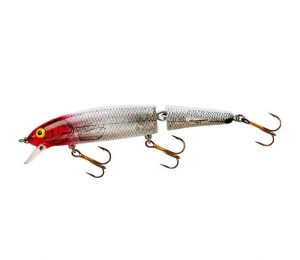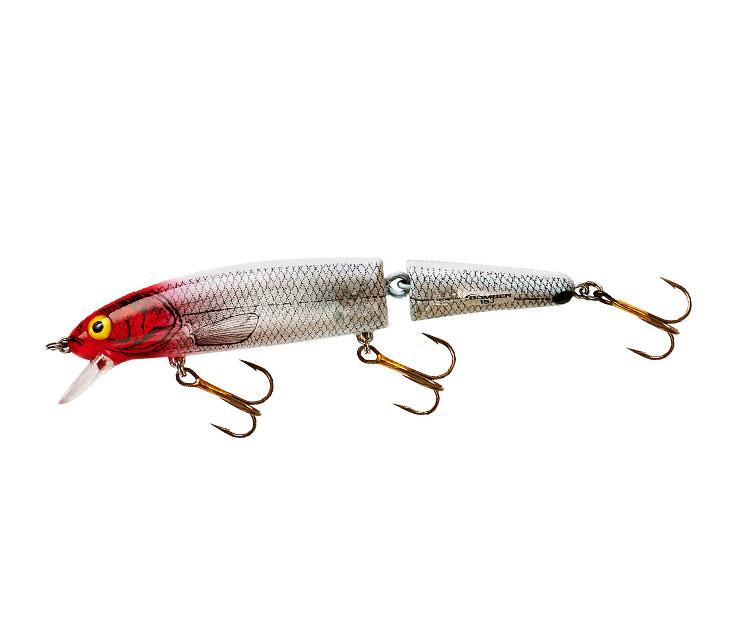 Jointed crankbaits seem to work best with a slow retrieve , this gives the appearance that they are moving quickly. In jointed crankbaits, the broken back on the body gives a more swimming back and forth action.   As you drag it slowly through the water the back end kicks out , that causes the front end to kick in the other direction. These alternating movements appear to be a struggling baitfish. Bam! Fish on.
There are anglers  that will swear on throwing nothing but straights and those that swear on a jointed . I like to throw both,  however  I think do better with the straights.
Harbors and ponds are full of some big ole gills . Waxies and red worms.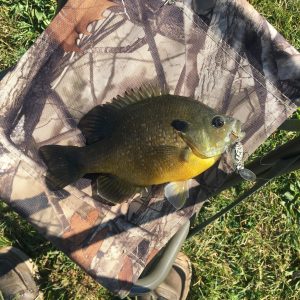 Have fun be safe and good luck fishing
Suggested Baits
Bomber Long A - B15A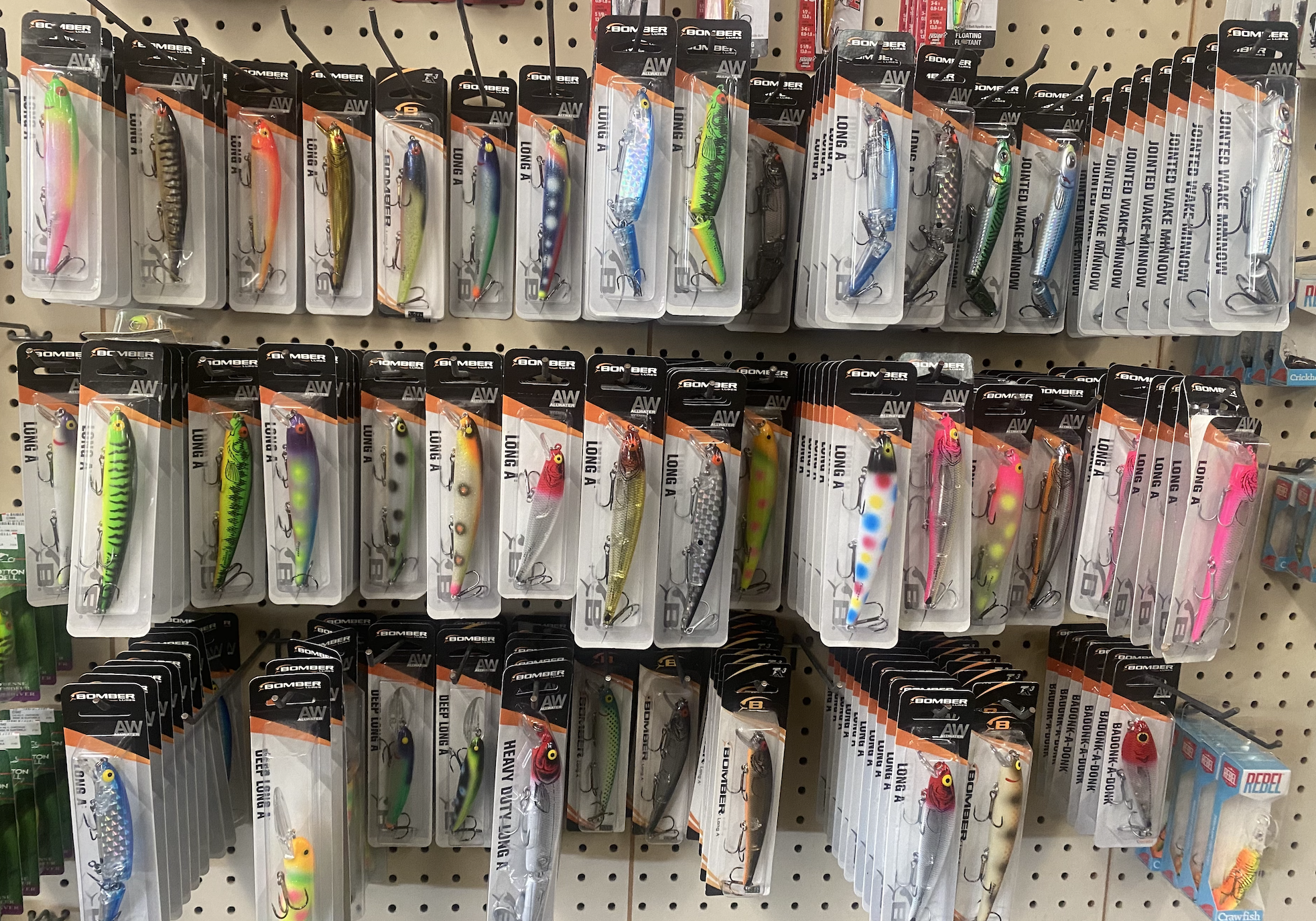 Buy Now
Jackson - Kilroy - 2022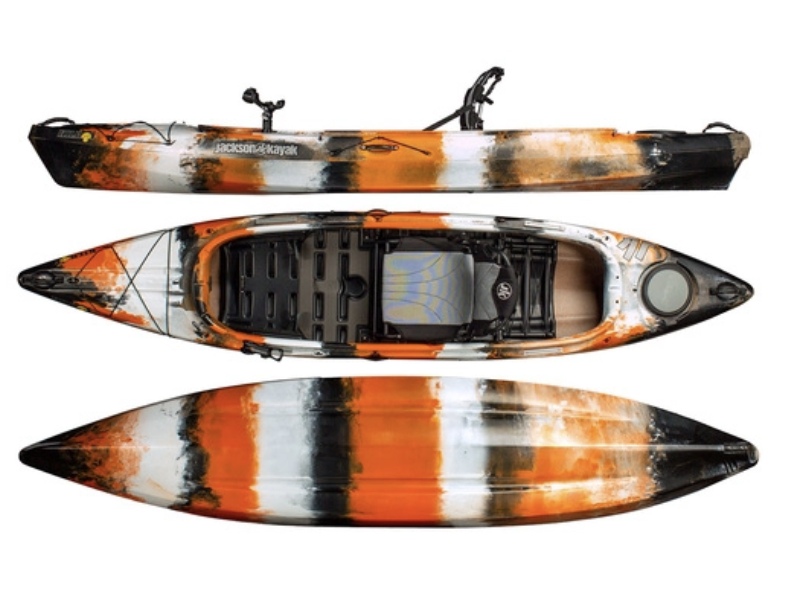 Buy Now