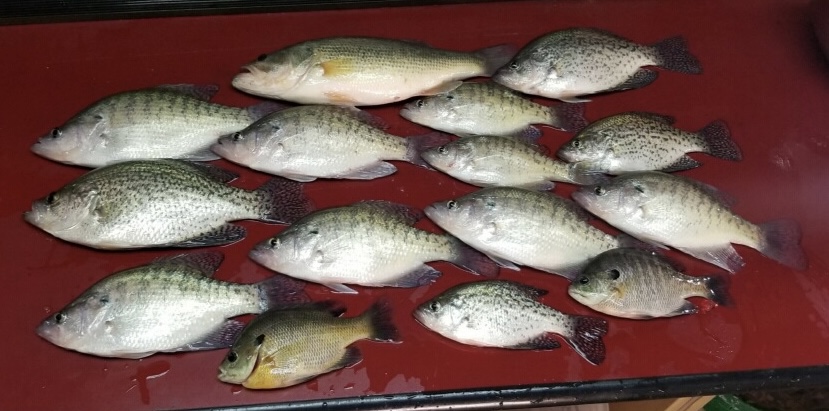 Water Level
576--very low
Water Temperature
53 degrees
Barometric Pressure
30.10
Well crappie have been hard to track down the last  few weeks . Water temps are good , but water levels are low every where. The rain ove the last few months has been "water the grass" rain, not " fill up the river and lakes " rain. The only decent reports Ive heard for crappie are out at the lake erie marinas, and even some of those were so low last week (with the wind)that the boats were stuck in the mud.
Live minnows will probably always be your best option for catching crappie in the fall and winter. Many times there will be one spot on a big underwater tree where all the crappie are ganged-up- as we know crappie like to hang tight to structure.
The classic bobber above a small minnow setup is often the most straightforward and effective method throughout the year.
Use a fixed bobber set a foot or two above the minnow attached to a number one to two Aberdeen hook. Anglers can either use the minnow without weight to let it swim freely or add a split shot to keep the minnows they operate at a certain depth and prevent it from floating around too much or hanging up in the cover. Typically a longer rod ranging from 7 feet for casting to 10 or 12 feet for flipping into cover works good for the bobber and minnow method. 
Our man in the field River Kam made ot out on his kayak and got into some bass largemouth and smallmouth as well as a bonus pike, which by the way are very tasty this time of year when the water is colder. 
*click on images to enlarge*

PIKE
The walleye bite on the piers was pretty good this weekend- crowded but good regardless.  Water temps on lake Erie are just right, so we saw some decent action–lots of 2s and 3s. Once the bottom drops out and it gets cold again the crowds will thin out and the fish will come in even heavier.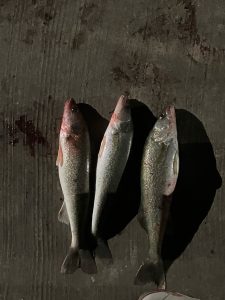 Have fun be safe and good luck fishing 
Suggested Baits